How to Build the Perfect Cheese Plate
Putting together an irresistible cheese plate shouldn't be intimidating! Here are my top tips and favorite combos for party-perfect presentations. By Megan DeKok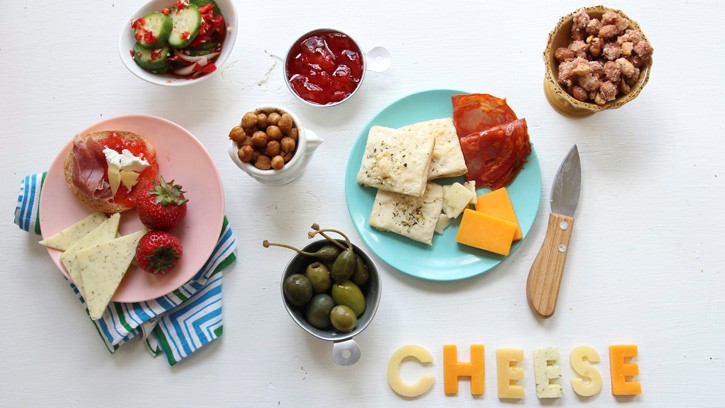 Cheese is very important to me. Important like, I have to have a cheese plate at just about every party I host. Not only are they perfect for savory snacking, as a hostess, I love serving them because they can be prepped in advance, require little hands-on time and are just so darn good-lookin'. Here are a few of my favorite tips and tricks for putting together party-perfect combinations.
Don't get overwhelmed at the cheese counter. I know it's easy to, but don't. Take your time to mix and match three or more cheese that have totally different flavor, color and texture personalities. One easy rule of thumb? Select at least one soft, one semisoft and one hard cheese; some mild and some sharp. Don't know the difference between Gouda and goat? Head to your neighborhood grocery and ask the cheese monger for help. In most cases they'll be happy to steer you in the right direction, hooking you up with samples and nuggets of info along the way. Just be sure to buy enough! I shoot for two to five ounces of cheese per guest, depending on if cheese is just an appetizer or the main attraction, like at a cocktail party.
When it comes to side-items, pair like with like. If you're going the savory route, incorporate pickled accouterments like capers, pickles and olives into your plate. If your cheeses are on the sweet side, serve them with honey, jam and berries. When planning your plate, it's important to plan for a mix of textures. Nuts, crackers and pickles are awesome at adding crunch, while pesto, jam and mustard are great for spreading on top of crackers or slices of baguette. And if you're really looking to impress, whip up a batch of Quick and Easy Crackers. So much more delicious than store-bought!
Not feeling too adventurous? Then use all familiar cheeses, but incorporate a remix of one of your favorites. Instead of using a simple feta, buy a sheep's milk one. Instead of a traditional goat, try one flavored with honey or herbs. The texture and flavors will be different, and it might turn into your new favorite.
To get your creative wheels turning, here are six combination ideas for super tasty cheese plates:
Picnic Party
Smoked Gouda, French Munster, Taleggio, Baguette Slices, Salami, Grainy Mustard, Caper Berries, Fresh Sriracha Refrigerator Pickles.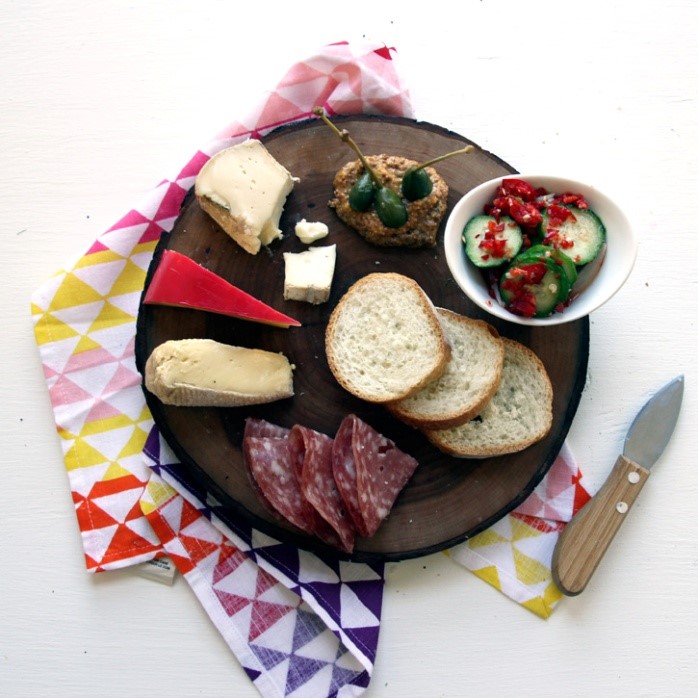 Autumnal Abundance
Swiss, Mild Cheddar, Goat Milk Feta, Rosemary Ham, Quick and Easy Crackers, Apple Slices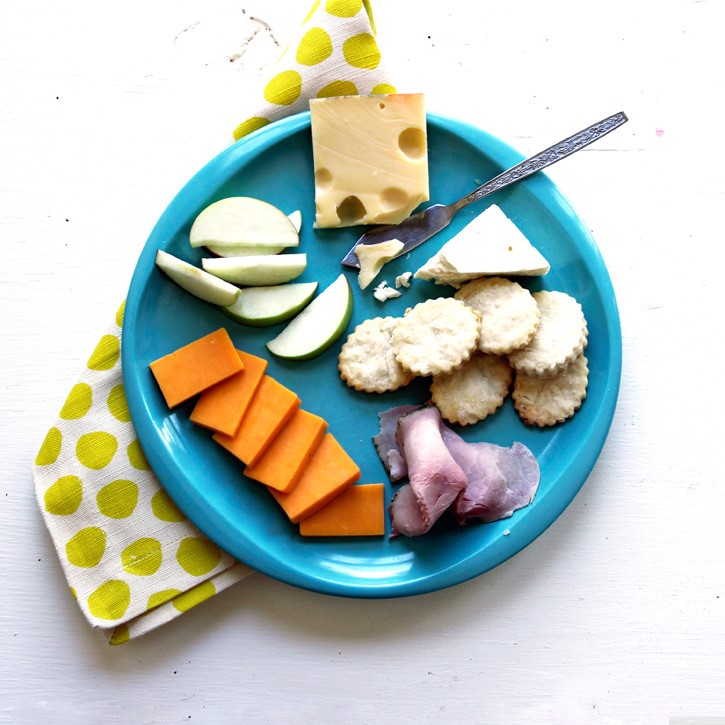 Snack-Time Sweetie
Goat Cheese, Brie, Comte, Strawberry Freezer Jam, Baguette Slices, Prosciutto, Strawberries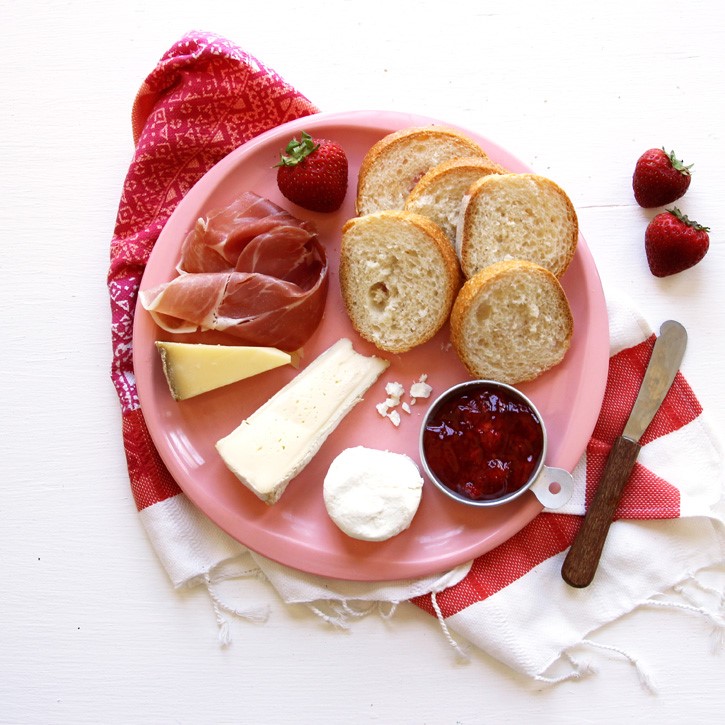 Happy Honey
Gorgonzola, Aged Cheddar, Gruyère, NYC Nut Stand Cinnamon and Sugar Peanuts, Honey, Crackers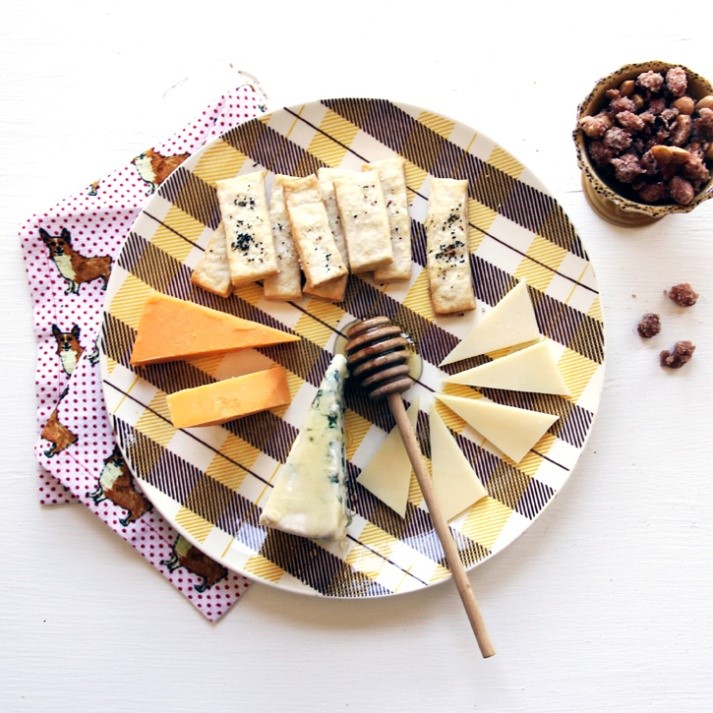 Pizza Plate
Imported Provolone, Mild Brick, Dill Havarti, Pepperoni, Fresh Basil Pesto, Olives, Crackers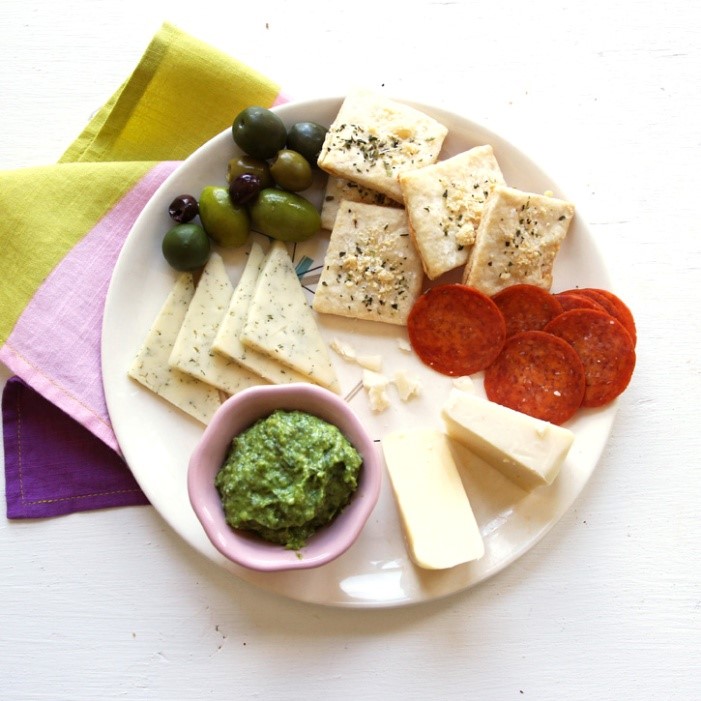 Fancy Fiesta
Bleu Cheese, German Tilsit, Pepper Jack, Spanish Chorizo, Spiced Baked Chick Peas, Garlic Mustard, Capers, Baguette Slices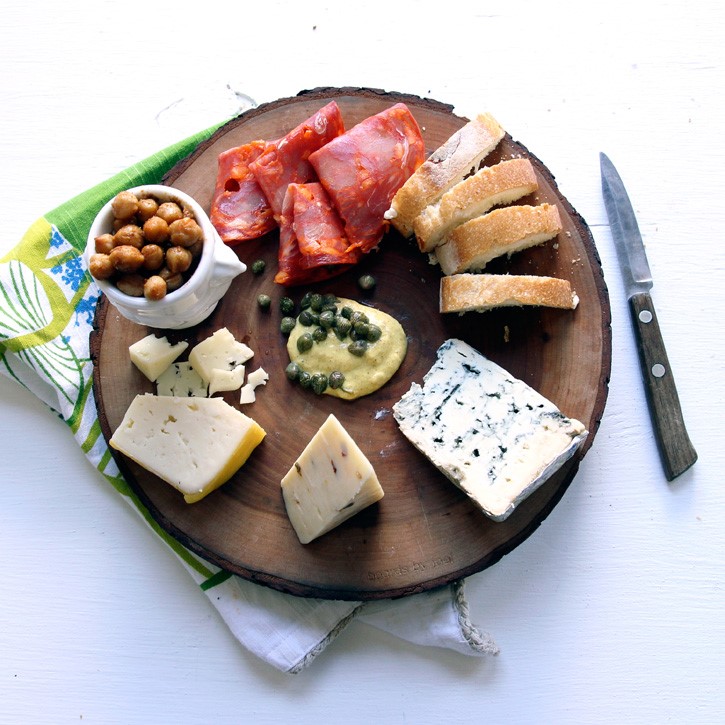 Sources:
Brian Adornetto, chef and owner of Love at First Bite, a private chef business in North Carolina; Derrick Davenport, executive chef for the chairman of the Joint Chiefs of Staff; Beth Vlasich Pav, personal chef and founder of Beth Pav's Cooking by Design, a culinary website