Work MAGIC with Leftover Pie Crust!
Pie-making season is here, so I thought it would be fun to explore all the different things you can do with pie crust besides making an actual pie. These ideas are built around the thought that a) you might want to make something besides a traditional large dessert-type pie, and b) if you do make the traditional pie, you'll likely have leftover dough. The point is, you can really work some magic with leftover pie crust! Look at this long and inspiring list:
FIRST: Using the dough to make something besides a traditional pie:

Chicken pot pie; line a pie plate with a crust, add your favorite filling and a top crust and bake!

Other savory pies, such as Italian Sausage and Spinach Pie (a 5-star recipe from Taste of Home)
---
Italian Sausage and Spinach Pie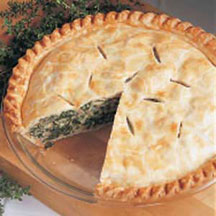 Ingredients:
1 pound

bulk ground

sausage
1

medium

onion

chopped
6

eggs

beaten
2 packages

(10 ounces each) frozen, chopped

spinach

thawed and well drained
4 cups

shredded

mozzarella cheese
1 cup
ricotta cheese
1/2 teaspoon
garlic powder
1/4 teaspoon
black pepper
pie shell

pastry, for 2-crust 10-inch pie
1 tablespoon
water
Directions:
In a skillet, brown sausage and onion until the sausage is done and onion is tender. Drain. Separate 1 egg and set aside the yolk. In a bowl, beat the remaining egg white and whole eggs. Stir in the sausage and onion, spinach, mozzarella, ricotta, garlic powder and pepper. Line a 10-in. pie plate with bottom pastry. Add filling. Top with upper crust; seal and flute edges. Cut slits in top crust. Combine water with reserved egg yolk; brush over top crust. Bake at 375 degrees for 50 minutes or until golden brown. Let stand 10 minutes before serving.

Recipe formatted with the Cook'n Recipe Software from DVO Enterprises.
---

Quiche Lorraine or any other quiche.

Cheesecake. Just line a pie pan with a crust. Add your favorite cheesecake filling and bake according to recipe directions. When cooled, top baked cheesecake with your favorite pie filling.

Chunky pecan pie bars (or other cookie bars). Use a pie crust as your bottom layer and go to town topping with your favorite recipe.

Layered pudding and cream cheese dessert. We usually make a shortbread-type recipe for the bottom layer of this favorite dessert. But you can easily substitute a pie crust spread out to cover the baking pan, instead.

Tarts! Divide your dough balls into smaller balls and make tarts. Lime tarts, lemon tarts, apple, peach, pear, strawberry, blueberry, and really any tarts including some of your favorite fruits.

S'mores "Cake." Cover a square cake pan with a crust and top it with marshmallows and lots of broken chocolate candy bar pieces. The key to success here is lots of chocolate. Then, you could bake it for 20-15 min, or until chocolate is melted. Cut into squares while crust is still warm, then let the dessert cool in the cake pan before removing pieces.

Weiner wraps. Roll out dough ball and cut into rectangles, big enough to entirely wrap a hotdog. Bake for about 10 minutes at 425 degreesF. Actual bake time will depend on your oven, though, so watch closely.

Cheese Straws: Roll pastry into an oblong about 1/4 inch thick. Sprinkle with grated cheese, pressing it into the dough. Fold the dough into thirds and press it down firmly. Roll into an oblong again and, if desired, sprinkle with cayenne pepper.
With a knife or pastry wheel, cut strips measuring 5" X 1". Twist the strips gently two or three times and place on a cookie sheet, pressing the ends down firmly to secure them. Bake as specified for Cinnamon Snails above.

Bake your favorite mousse recipe in a pie crust.

One thing to do is roll out little pieces of dough and overlap them on top of a fruit cobbler. Like a pie but easier without a bottom crust.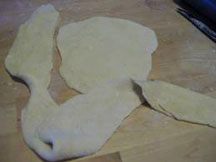 NEXT: Using leftover pie crust pieces to work even more magic: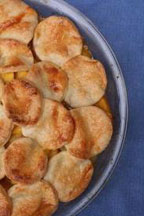 Cobbler topping; roll leftover crust out, cut in circles, and overlap onto top of fruit cobbler filling. Sprinkle with cinnamon and sugar and bake as usual.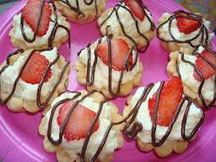 Cut out extra dough with a cookie cutter and bake; spread cooled "cookies" with sweetened cream cheese, top that with a sliced strawberry and garnish with a little chocolate drizzle! Wow!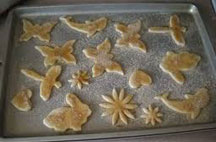 Cookies; brush with butter and sprinkle with cinnamon and sugar, then bake as you would any cookie recipe. Watch carefully so they don't overbake.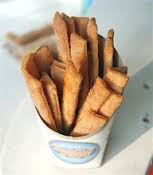 Cinnamon sugared cookie sticks - tried and true!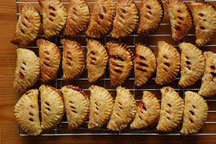 Mini-turnovers with extra pie dough; fill with jam or dabs of pie filling.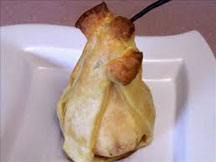 Baked pear: wrap leftover crust around a pear and bake it in the toaster oven until tender and serve with ice cream.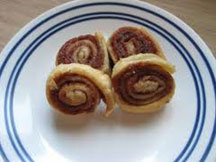 Sweet pinwheels filled with butter and lots of cinnamon sugar, or spread with ricotta cheese and honey, roll, and bake. Or, for almost the same thing, top butter with brown sugar, and a few raisins and roll like a little pastry cigar. For savory pinwheels, fill with seasoned ground beef and rice.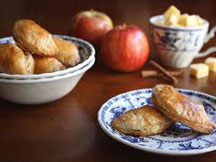 Cheese balls (cube of sharp Cheddar or other "nippy" cheese inside circle of dough, wrap up, sprinkle with a little Italian seasoning)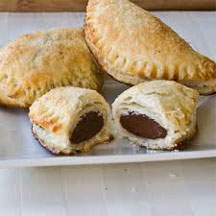 Chocolate mini pies: set a Hershey's Kisses atop small circles of dough; fold in half and sprinkle with sugar; bake until lightly browned.
Sources:
www.sassyradish.com
www.southernliving.com
http://www.tasteofhome.com/Recipes/Italian-Sausage-and-Spinach-Pie
www.livingwithjane.blogspot.com
www.thebittenword.com
www.thesisterscafe.com
www.notderbypie.com
www.pinterest.com
www.bigredkitchen.com
www.greek.food.com
www.kellycooks.wordpress.com
www.completelydelicious.com
www.kneadysweetie.com