Just a Few Things to be Thankful for... from the Kitchen
Thinking about the kitchen, as well as Thanksgiving coming up, I got to thinking, what is especially wonderful here? Obviously, I'm not trying to be shallow. I am blessed to have a kitchen at all, along with the warmth and food it brings. But below are just a few things that are extra nice perks that I am also extremely grateful for.
A Freezer: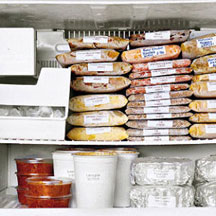 That way when things are on sale, I can by what I need for the future. Things like butter, yeast, egg nog, fruits, meat, all freeze well. Whipping cream freezes, too if your planning on using it in cooking things like soup. I can also prepare extra of a meal, and freeze it for another day when I don't have time to make anything! Way to go freezers!
A Good Can Opener: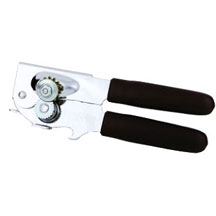 I can't tell you how many can openers there are that just end up disappointing. They break off, go dull, etc. etc. I thought can openers were supposed to open cans, if they wanted to live up to their namesake. I was asking around, because I didn't want to waste my money again on one that would break in a few short months. However, I also didn't want to be spending loads of money for a can opener. Once again, all it does is opens cans! I hear that the Kitchenaid swivler is supposed to be the best bang for your buck. This might just have to go on my Christmas list. I'm ready for a good one! However, I can't find it anywhere! If any of you have this can opener, would you mind sharing your thoughts? What do you think of it?
A Cocomotion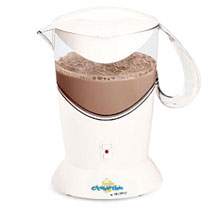 If you have never used one of these, they are absolutely amazing! I don't know how they do it, but they seriously do make hot cocoa that much better. It's warmed to a perfect temperature, but it also has a frothy texture I can not describe. Creamy Goodness.
Lawry's Garlic Salt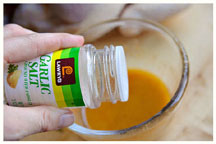 Okay, Maybe that's a weird one, but I LOVE GARLIC! And I have found that this one is my favorite garlic salts. It's mixed with parsley and tons of other yummy things. I throw it in soups or on my quesadilllas. I'm never disappointed.
Garlic Press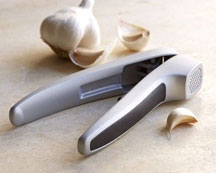 Along with my love of garlic, the garlic press is a love as well. It saves having to mince garlic with your knife, and saves the smell of it getting all over your hands. I L-O-V-E garlic, but that doesn't mean I want to smell like it! (See Smelly Secrets of Stainless Steel)
Easy, safe, Cleanup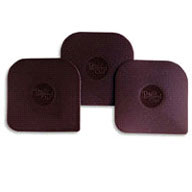 Nylon scrapers are so helpful. They work at scrubbing off the unknown gunk around kitchen surfaces, but they won't scratch materials like a metal one would. Two great things in one!
A Mixer: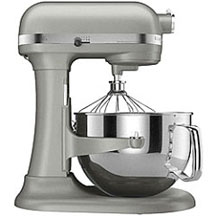 I'm adding this one to the list because literally just this morning my sister offered her old one to me! I'm so excited! It makes kitchen work 10 times easier, so I'm really thankful for that, and for an awesome sister willing to just giver me hers! People are amazing.
Freezer image:
http://img4-2.southernliving.timeinc.net/i/2003/08/freezer-meals/freezer-m.jpg?300:300
Can opener image:
http://toolskitchen.net/wp-content/uploads/2011/07/can-opener.jpg
Cocomotion image:
http://4.bp.blogspot.com/_wiOXdc8jMvU/SUk_a0Zt5CI/AAAAAAAAA0I/9SoztLjko-0/s320/cocomotion
Garlic Salt image:
http://farm6.static.flickr.com/5209/5254897340_19e1742305.jpg
Garlic Press image:
http://www.mormonmommywars.com/wp-content/uploads/2009/05/garlic%20press.jpg
Nylon Scraper image:
http://www.city-data.com/forum/attachments/house/41055d1241482903-removing-wallpaper-pampered-chef-nylon-scrapers.jpg
Mixer image:
http://ak1.ostkcdn.com/images/products/P10545357b.jpg
---