Holiday Rush Time-Saver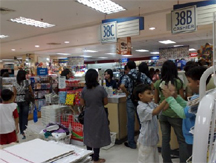 I talk about my Aunt Annie quite a bit, and for good reason. This little lady was brilliant at economy of effort enterprises. She'd figure out how to save some time here and there and then she'd devote any time saved to baking from scratch—one of her favorite past times. Anyway, Aunt Annie got one of the very first crock pots ever made, and developed its use to an art form.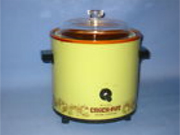 Long before it was published in cookbooks or on any website, she was doing things in crock pots no one ever thought of. For instance, she would cook cracked wheat cereal in the crock pot overnight so she'd have a hot breakfast waiting for her on an especially busy morning.
We thought one of her most brilliant ideas was cooking enchiladas in the crock pot. Who'd of thought? Now everyone is savvy to this idea. But she was way ahead of her time. To this day we still talk about that amazing dinner—the night she proudly hauled her crockpot from the kitchen to the dining table and showed us what she'd done.
She didn't stop with enchiladas, though. She developed a beef and potato casserole, a cabbage casserole, tamale pie, cheesy tortellini, chicken stuffing casserole, jambalya, and even pizza! It would be fun to know what YOU cook in your crock pot—send us a note, include the recipe, and we'll follow up with YOUR ideas!
Now in case you haven't discovered this super time-saver (and when would this be more appropriate than during the frantic holiday rush), here is Aunt Annie's amazing crockpot enchiladas recipe:
---
Crockpot South of the Border Pie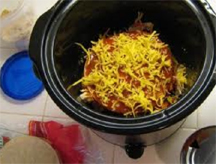 1 1/2 lbs. ground beef
1 onion, chopped
1 clove garlic, minced
1 tsp. salt
1/4 tsp. pepper
1 lb. Cheddar cheese, grated
1 (10 oz.) can enchilada sauce
1 (8 oz.) can tomato sauce
1 (16 oz.) can chili seasoned beans
1 (16 oz) can black beans
1 (16 oz.) can corn, drained
1 (6 oz.) pitted olives
6 corn OR flour tortillas
Brown beef, onion, garlic in skillet. Pour off excess fat and season with salt and pepper. Wipe inside of crock pot with oil. Place a tortilla in the bottom of the pot and spoon some of the meat mixture onto it with a little sauce and cheese. Top with another tortilla and layer on a bean, cheese and corn section. Drop in a few olives. Continue layers of filling, sauce and cheese and olives finishing with cheese and olives on top. Cover and cook at low 5-7 minutes.
Read more about it at www.cooks.com/rec/view/0,1626,158173-248193,00.html
Content Copyright © 2010 Cooks.com - All rights reserved.
---
---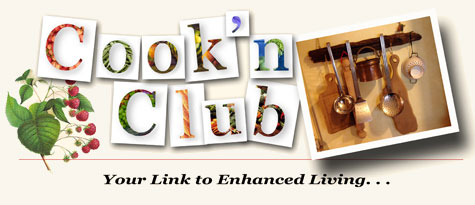 Contribute to the Cook'n Club!
DVO would love to publish your article, prose, photography and art as well as your cooking, kitchen and nutrition tips, tricks and secrets. Visit the Newsletter Submission / Win Win for All section in our Forum for more information and details.