Let Them Eat Cake!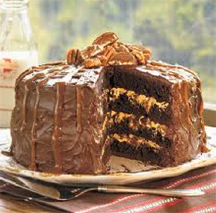 The history of cakes goes a long way back. Among the remains found in Swiss lake villages were crude cakes made from roughly crushed gains, moistened, compacted and cooked on a hot stone. Today such cakes are regarded as a form of unleavened bread — the precursor of all modern European baked products.
Ancient Egypt was the first culture to show evidence of true skill in baking, making many kinds of bread including some sweetened with honey. The Greeks had a form of cheesecake and the Romans developed early versions of fruitcakes with raisins, nuts and other fruits. These ended up in 14th century Britain.
During the 19th century, technology made the cake-baker's life much easier. The chemical raising agent bicarbonate of soda, introduced in the 1840s, followed by baking powder (a dry mixture of bicarbonate of soda with a mild acid), replaced yeast, providing a greater leavening power with less effort. Another technology breakthrough was the more accurate temperature controlled ovens.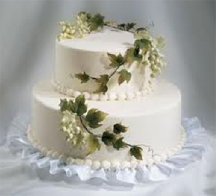 Although the popularity of home baking and the role of cakes in the diet have both changed during the 20th century, cakes show up everywhere in the western world. They have kept their image as 'treats' and maintain their ceremonial importance at weddings and birthdays.
Cake recipes are prolific and versatile as well. Consider the food rationings that folks experienced during WWII — some smart cook came up with a "Crazy Cake" recipe that accommodated the shortage of fresh eggs. You'd never know it was missing eggs — it's delicious and so easy to make. We've been using this recipe forever—we got it from Grandma Fulton, and yesterday my daughter called me asking for it, which made me think you might like it as well.
So here's the recipe for you — in case you want a cake but are out of eggs. With this one, we can still have our cake and eat it too!
---
Crazy Cake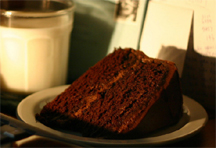 Sift together and pour into an
UNGREASED
9x13 pan:
3 C flour
2 C sugar
½ C cocoa powder
1 tsp baking soda
1 tsp salt
1 tsp baking powder
Pour over dry ingredients:
2 tsp white vinegar
2 tsp vanilla
½ C melted butter
2 C water
Stir well until thoroughly mixed. Bake at 350 degrees for 40 min.
---
---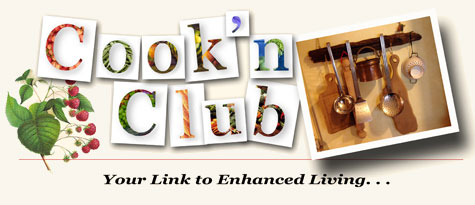 Contribute to the Cook'n Club!
DVO would love to publish your article, prose, photography and art as well as your cooking, kitchen and nutrition tips, tricks and secrets. Visit the Newsletter Submission / Win Win for All section in our Forum for more information and details.