This Is How To Make Large Deli Sandwiches to Feed a Crowd
I have always loved Italian subs--I almost always order them when going to a sandwich shop, such as Jimmy John's or Jersey Mike's. I was so thrilled to come across a really neat type of Italian sandwich that can feed a crowd and isn't your typical 3 foot (or more!) French bread type loaf that is loaded with meats and cheese. This Italian version is unique since it starts with a round loaf of Italian bread where you slice of the top, scoop out a lot of the bread inside and fill it with your favorite meats, cheeses, and other toppings and when it is time to serve, you slice it into wedges like a pie and serve. The main version of this type of sandwich that you may have heard of or already tried is called a "Muffaletta" sandwich.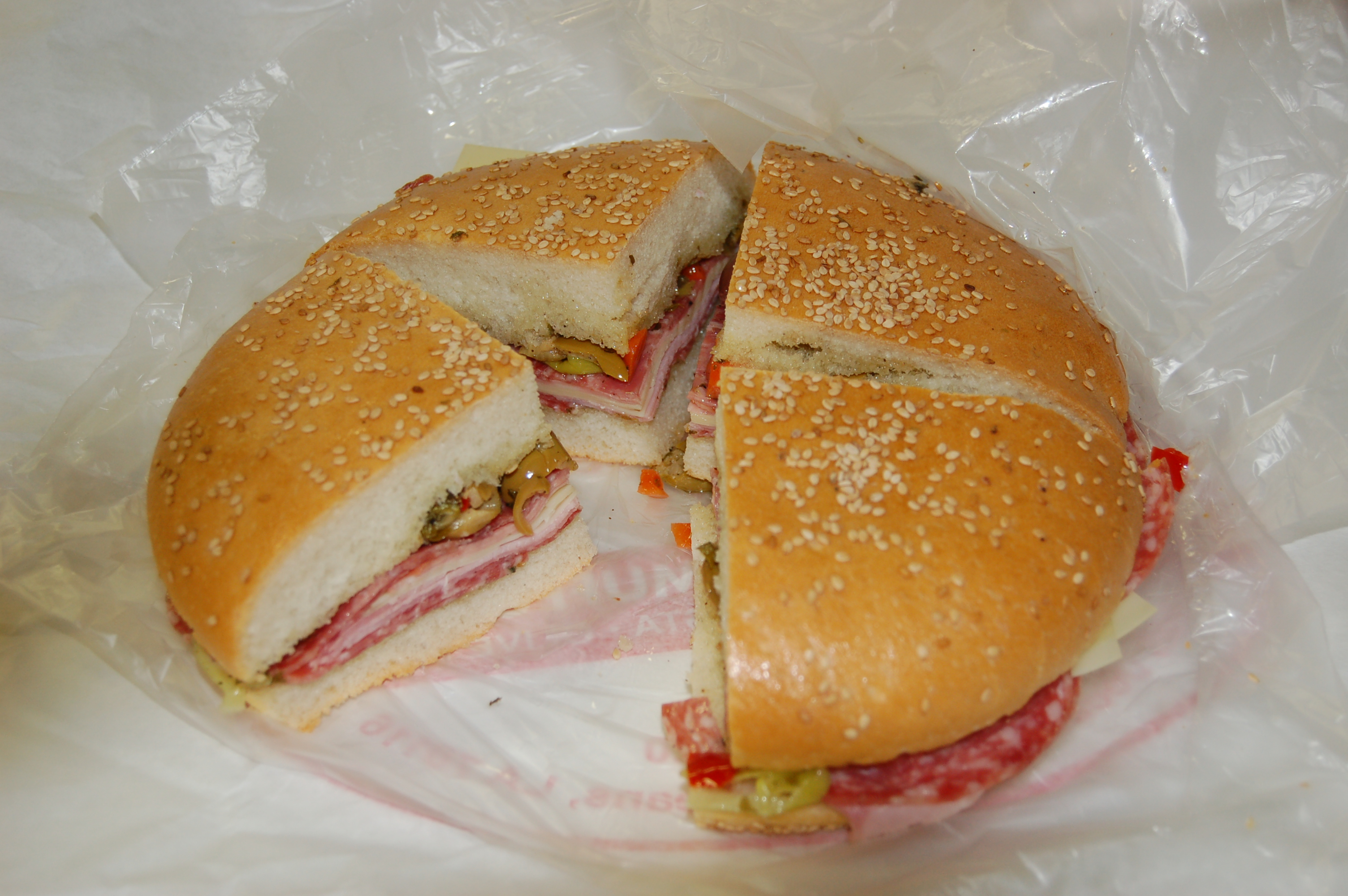 What is a Muffaletta Sandwich?
The muffaletta sandwich originated from Italian immigrants in New Orleans, Louisiana, and consists of a round Italian loaf of bread (like Sicilian sesame bread) that is filled with olive salad and a variety of meat and cheeses. Typically meats include ham, salami, mortadella and capicola. It is then cut into wedges similar to a pie and served. It is quite similar to a typical Italian sub and is so delicious with all those different flavors and textures. I absolutely love the salty briny flavors that come from the olive salad and while technically you could skip that step, I think it is worth the effort and takes the flavor of the sandwich to the next level!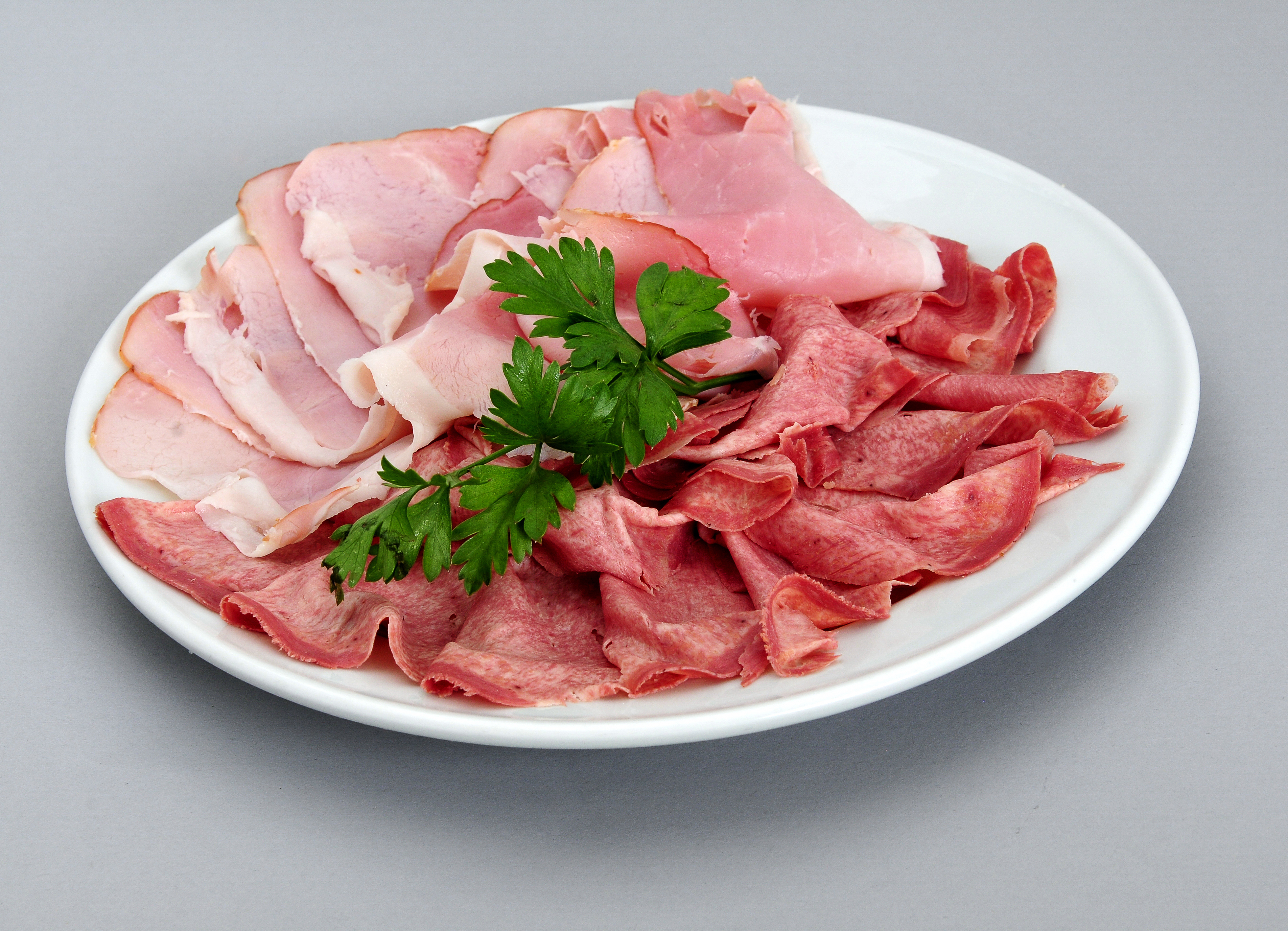 Alternative Options for the Muffaletta
Now, you can of course go with a traditional Muffaletta sandwich with the olive salad on top to bring lots of flavor--I'm going to share an awesome recipe for this at the bottom for you to try today. Or, you can add any type of combination of ingredients for an Italian-type deli sub that you like. I read a few different recipes for this type of sandwich and each recipe had a different way about assembling it or even had a few different ingredients that I thought sounded delicious and was worth sharing the various options you have.
Try these ingredients instead of the olive salad--I decided on the recipe from the blog, Spicy Southern Kitchen, to share with you at the bottom today; however, Food Network shared a recipe on their website that looked absolutely delicious too and had some different ingredients instead of the olive salad. I always love getting the Italian sub from the Jersey Mike's sandwich chain and they add tons of oil and vinegar on top of the meats and cheeses and it is so good! This Food Network recipe sounded very similar to this Italian sub I love. For their giant deli sandwich, they added prosciutto, provolone, turkey, soppressata, mozzarella, fresh basil, roasted peppers, sliced tomatoes and topped it with drizzled vinaigrette.






Let the sandwich settle and the flavors combine. This Food Network recipe also had a really cool tip to wrap the sandwich tightly with plastic wrap after you have added all the ingredients. Weight it down by placing a heavy skillet on the top and refrigerate for at least 4 hours or overnight then cut into wedges and serve.
I liked this addition of the roasted red peppers, fresh basil and sliced tomatoes so I plan to try adding these in addition to the olive salad posted in the following traditional muffaletta sandwich recipe. Have you tried an Italian sub sandwich like this before? I think it is such a great idea to try something different like this for the next time you have a family or friend gathering and want to try something a little different.
Muffaletta Sandwich (and Olive Salad)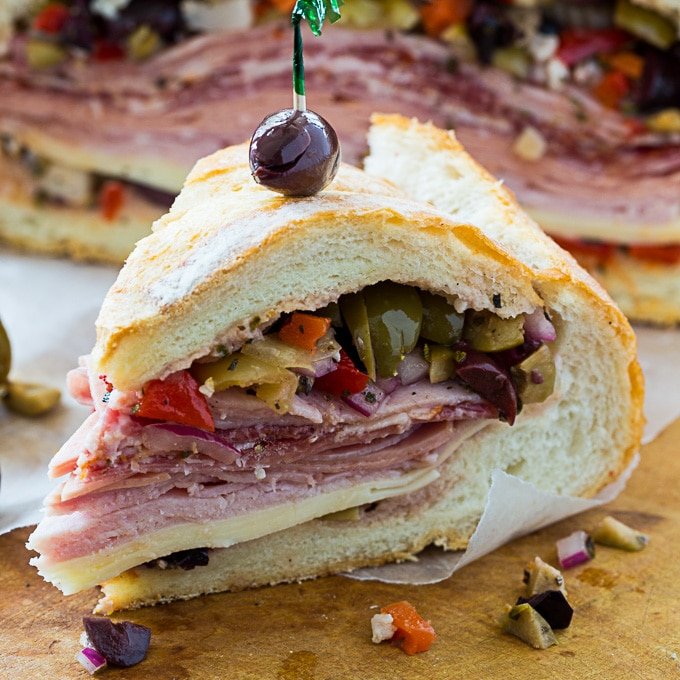 The Muffaletta Sandwich is a delicious New Orleans sandwich filled with olive salad, cheese, and a variety of meats all on a loaf of Italian bread. Typically the Muffaletta includes ham, salami, mortadella, and capicola. It's similar to an Italian sub and amazingly delicious! Recipe Type: Southern Total Time: 10 mins
Prep time:
Serving size:
8
Calories per serving:

217




Ingredients:
1
(10-inch) loaf round
Italian bread
1
cup
olive
salad
1/4
pound
provolone cheese
1/4
pound
ham
1/4
pound
capicola
1/4
pound
Genoa
salami
1/4
pound
mortadella
OLIVE SALAD:
1
cup
chopped black and green
olives
1/2
cup
chopped roasted
red bell peppers
1/4
cup
chopped Giardiniera
1/4
cup
chopped
red onions
2
garlic cloves
, minced
1
tablespoon
chopped fresh
parsley
1/4
cup
olive oil
3
tablespoons
red wine vinegar
1
teaspoon
dried
oregano
1/2
teaspoon
dried
basil
1/4
teaspoon
black pepper
pinch of salt
Directions:
1. Cut the top of the bread off so that the bottom half is a little thicker than the top. Remove a little of the bread from the center to hollow the bottom piece out some and make plenty of room.
2. Spread about 1/3 cup of olive salad on the bottom piece.
3. Layer the cheese and meats on top.
4. Spread the remaining olive salad on top. Drizzle any oil from the olive salad on the underside of the top piece of bread.
5. Place the top piece of bread on top and press down gently. Wrap in plastic wrap and refrigerate for at least 2 to 4 hours before serving.
OLIVE SALAD DIRECTIONS:
1. Combine all ingredients in a medium bowl. Cover and refrigerate for at least 1 hour before using. Flavor will get better with time.

Recipe formatted with the Cook'n Recipe Software from DVO Enterprises.
Add Recipe to Cook'n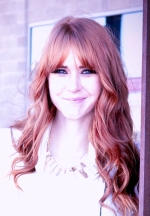 Mary Richardson
Weekly Newsletter Contributor since 2014
Email the author! mary@dvo.com
Sources:
www.commons.wikimedia.org
www.foodnetwork.com
www.spicysouthernkitchen.com
---
Subscribe to Cook'n Premium and get newsletter articles like this each week!