Danish Aebleskiver is Served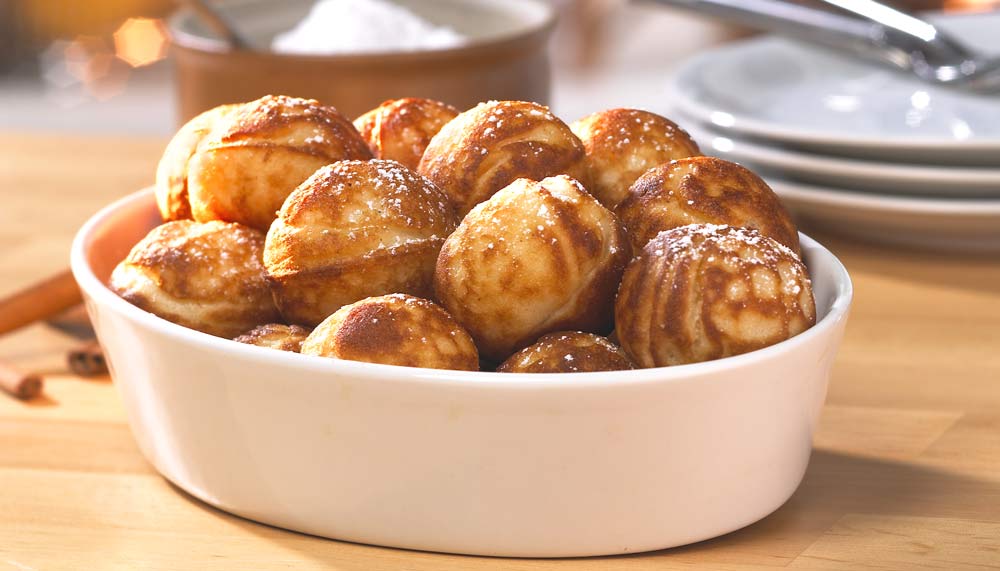 My mom's grandmother sailed alone from Denmark to Ellis Island as a 14-year-old girl, looking for more opportunities and a better life. She ended up living and growing her family in San Francisco. Hedvig Mortensen was a wonderful chef, and took great pride in preparing and serving beautiful meals for her family and friends. At least weekly, she woke up early to prepare an elaborate breakfast, often including Danish aebleskiver. Her family would gather around their long narrow table in the mission district of San Francisco, while Hedvig warmed their plates in the oven saying, "Why go to all the trouble of cooking a hot meal just to eat it off a cold plate?"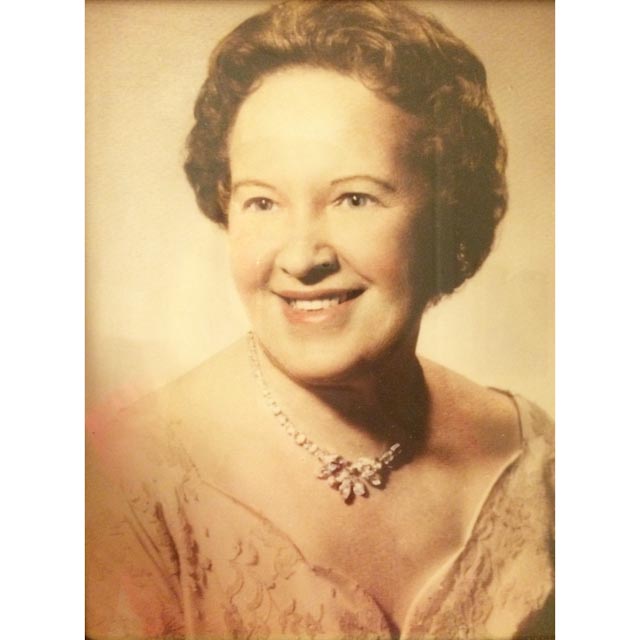 I don't make them that often, but aebleskiver are a fun thing to make for a special occasion or as a family tradition. These round pancakes are admittedly, quite tricky to perfect, but if you use all the right tools and get plenty of practice, they are a very rewarding endeavor! I still burn the first batch every time I make them, but once I regulate my heat settings they turn out beautifully! Here's the recipe:
3 eggs, yolks & whites separated
6 T oil
3 C buttermilk
3 C flour
1 t salt
1 ½ tsp baking soda
2 T sugar
*You must also have an aebleskiver pan and a skewer of some sort to rotate them.
Method:
1. Beat egg yolks, oil & buttermilk in standing food mixer.
2. Sift dry ingredients (flour, salt, baking soda and sugar) 3 times.
3. Add dry ingredients to liquid mixture.
4. Lastly, beat egg whites until stiff and carefully fold into the batter.
Let aebleskiver pan heat up for at least 5 minutes. Spray each depression with PAM, and continue re-coating the pan after each batch. Fill each depression 2/3 full of batter. Let cook for 30 seconds, then rotate them a quarter turn with an ice pick, skewer, fondue stick or similar device. Be patient, don't rush this step! I keep a paper towel close by to clean off my skewer after I turn them, just keeping the dough off. The batter will change as it cooks, so wait about another 30 seconds and turn each one again, letting it finish cooking on all sides. Make sure your pick comes out clean before you take your aebleskiver out of the pan—doughy aebleskiver are no good! I like to keep them in a 9x13 glass pan with foil covering in the oven on low heat while I cook several batches. It is a bit of a waiting game while they cook, so keep yourself busy cutting up fruit or cooking bacon as a side!
Add Recipe to Cook'n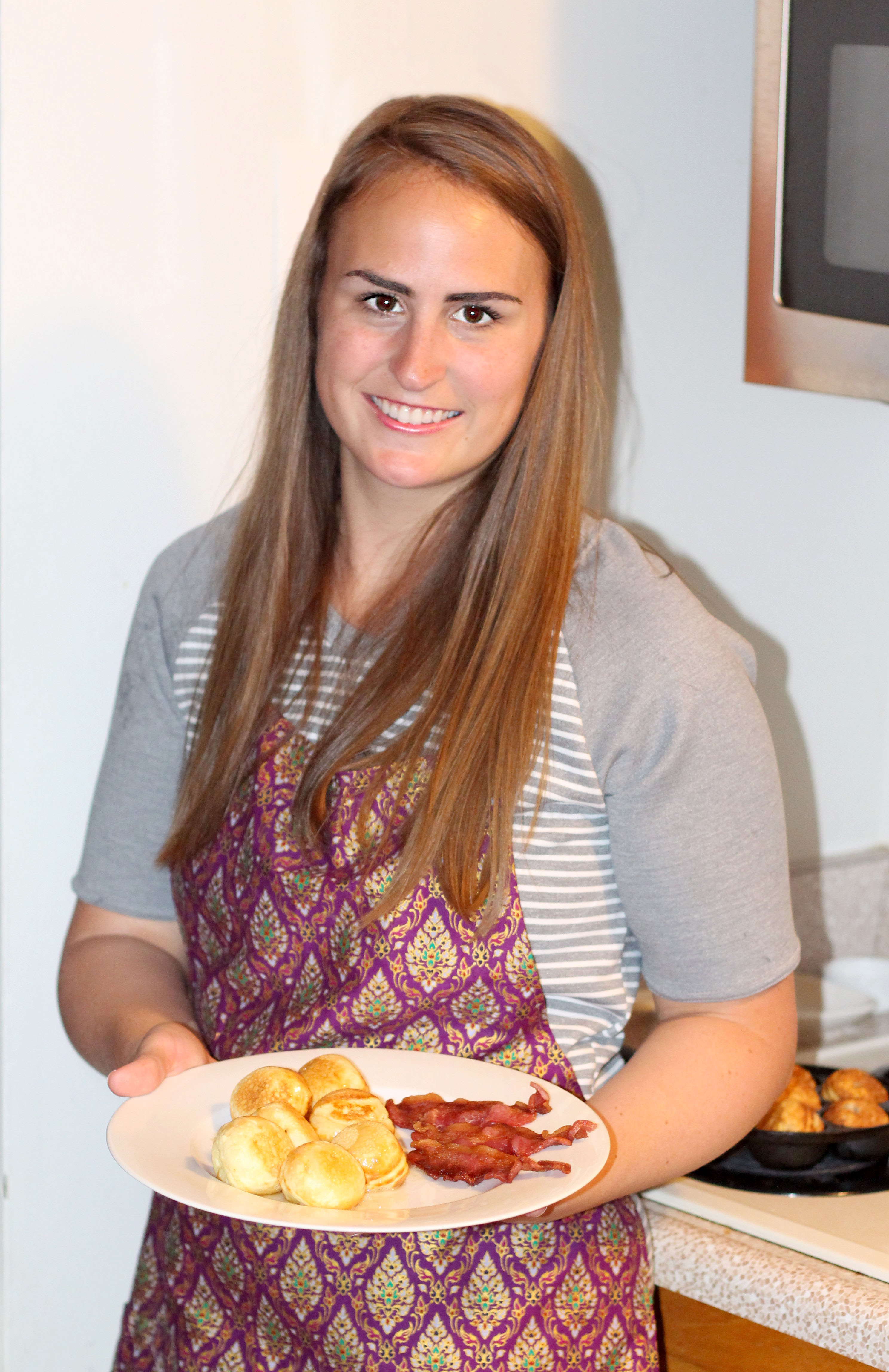 Aebleskiver can be made with unlimited modifications, filling and topping them with various things. Some of my favorites are lemon curd or raspberry preserves, but I never serve aebleskiver without fresh buttermilk syrup! Since I already have buttermilk on hand for the aebleskiver recipe, it's easy to whip up some syrup at the last minute, and for me it totally completes the dish!
Buttermilk Syrup:
Ingredients:
½ C buttermilk
1 C sugar
½ C margarine
½ t soda
1 t vanilla
Method: Bring buttermilk, sugar and margarine to a boil. Remove from heat and add soda and vanilla. Stir. The mixture will become very bubbly, serve immediately. This syrup does not store well.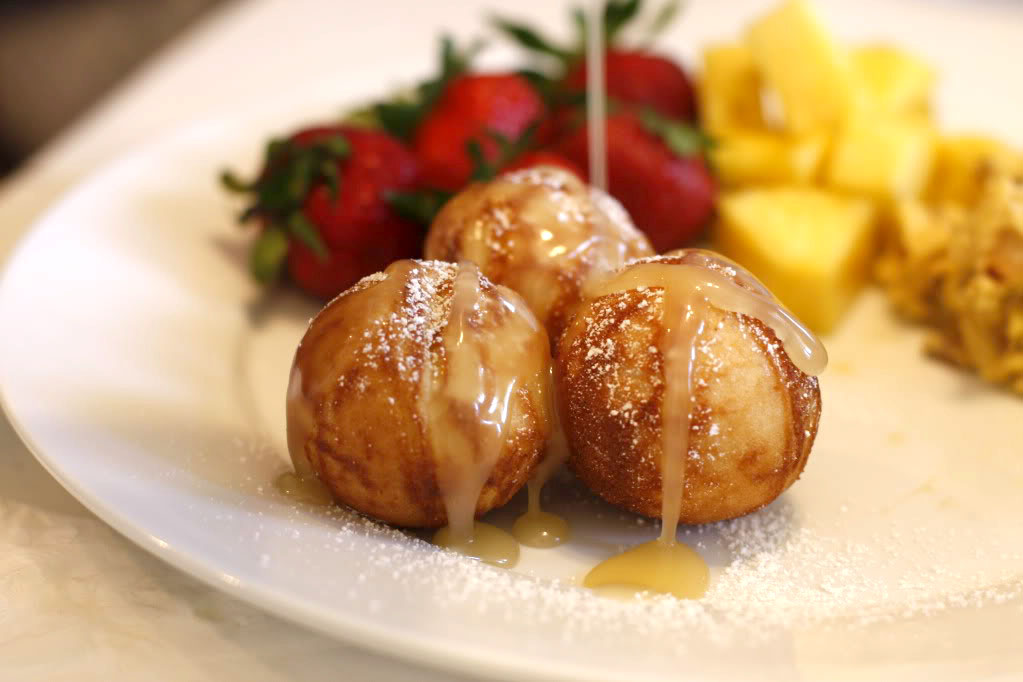 Breakfast is served!
Add Recipe to Cook'n
Sources:
http://danishpancakes.com/
http://designerbakery.blogspot.com/2011/04/buttermilk-syrup.html

Stefanie Hathaway
Monthly Newsletter Contributor since 2016
Email the author! stefanie@dvo.com