Opt Outside For Dinner
Last spring, I came across the most beautiful picnic in Central Park, just below Belvedere Castle. It was for a wedding luncheon, and boasted colorful fruit platters, little prosciutto sandwiches tied up with string, and fresh blooms laid out across the plaid blankets. This spread made a big impression, and it is the day I decided that my picnics could be better than a peanut butter and jelly sandwich with Capri Suns!
The weather is getting a little nicer now, and outdoor meals are on the brain! I'm always looking for lunches and dinners I can take along as a picnic, or even just carry out to the backyard. I have found that with a little planning, you can bring almost anything along to enjoy outside with friends and family. But, there are definitely some meals that are easier to carry along, and taste especially good in an outdoor setting. Here are a three ideas: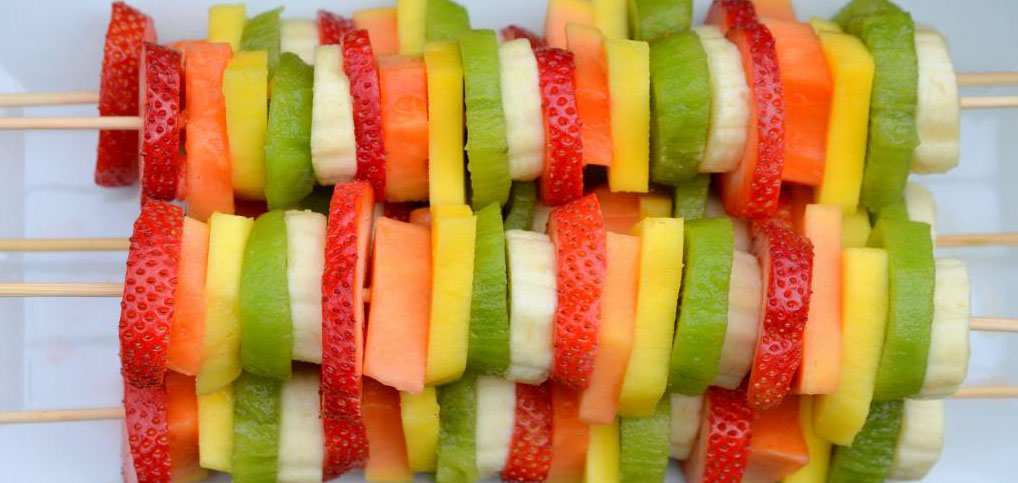 Fruit Kebabs - All kebabs or skewered foods are great to take along on a picnic… but these fruit skewers are especially fresh and fun to have outside with family and friends. Any fruit should work, but a few ideas for fruits that skewer well include kiwi, pineapple, grapes, strawberries, bananas, and melon.
Chicken Salad Croissants - The first time I made this recipe was on a weekend away to Aspen, Colorado as a newlywed. We decided to go just a day ahead of time, and I was scrambling for a good meal I could pack in the cooler to share at the top of the mountain. I have adapted this recipe several times since, to create my ideal crunchy, sweet and moist croissant sandwich. This is my go-to, favorite picnic meal because it's filling, fresh and packs well. I often bring the chicken salad in a Tupperware, and have my croissants pre-cut, assembling them on site. I hope you enjoy this recipe as much as I do!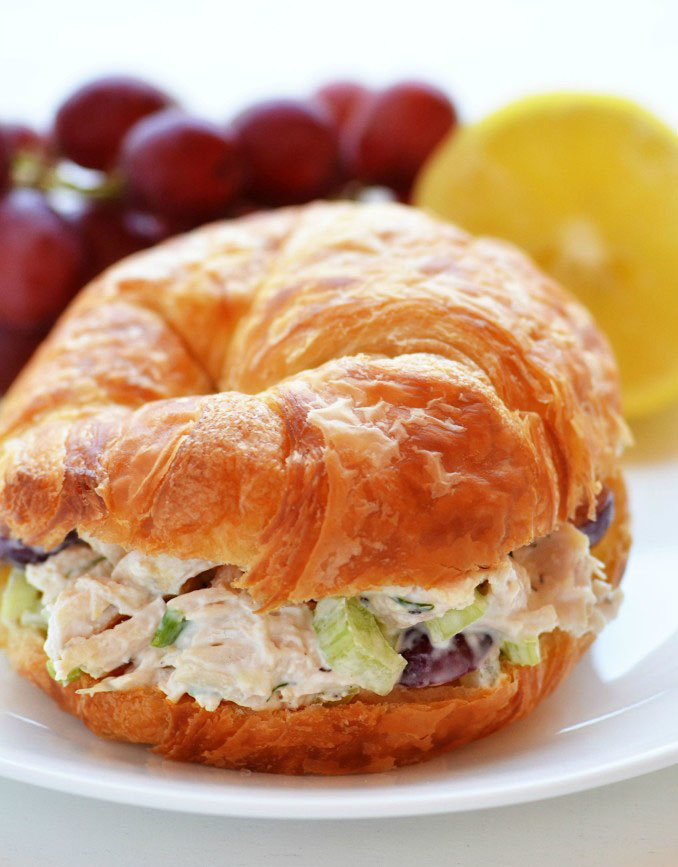 "Aspen" Chicken Salad Croissant
Combine in large mixing bowl:
3 cups cooked, shredded chicken
¾ cup mayonnaise
1 cup halved red grapes
1 bunch diced green onion
Diced celery
Salt and pepper to taste
2 Tbsp Lemon juice
Handful of pecans or cashews optional
Serve on fresh croissants!
Insert Greek_salad.jpeg
Greek Salad - Salads are easy to pack, and taste light and fresh when you're outside on a warm summer night. Just don't forget to pack forks! The recipe for this salad is really quite simple—prepare each ingredient as a bite size portion: (halved) cherry tomatoes, cucumber, feta cheese, and sliced olives. If you're looking for something a little more hearty, you can add pasta too! I dress the salad with olive oil, salt and a bit of oregano!
I keep my picnic basket stocked with plates, forks, lidded/capped glass drinking jars, salt and pepper, napkins, a bottle opener, small cutting board, sheathed knife, a few garbage bags, and hand sanitizer. Keeping this basket ready to go and my picnic blanket stored in the car, my life is less stressful when I decide at about 4:30pm to do a picnic dinner! I always have sunscreen, bubbles, our Frisbee and a ball in the car too, so I'm ready with activities when my girls inevitably finish eating before me. Let me know in the comments what meals you take on picnics—I'm all ears!
Add Recipe to Cook'n
Sources:
http://fivehearthome.com/
http://www.bystephanielynn.com/
http://life-in-the-lofthouse.com/

Stefanie Hathaway
Monthly Newsletter Contributor since 2016
Email the author! stefanie@dvo.com