Dirt Cups for Dessert
How many of you have experienced an edible dirt cup?! Kids, especially, love these tasty, springtime treats. They are usually made with layers of crushed Oreos and chocolate pudding, and then topped with gummy worms. However, dirt cups can go far beyond just gummy worms. Use your imagination! Here are a few ideas to get you started…
1) Add an edible flower to the pot! One of the easiest ways to do this is to stick a sucker in the pot. You can also use frosted sugar cookies attached to a skewer. You can stick a big marshmallow on a pretzel stick or straw and then decorate the marshmallow with M&M's to look like a flower. There are so many creative edible flower ideas on the Internet! Start searching…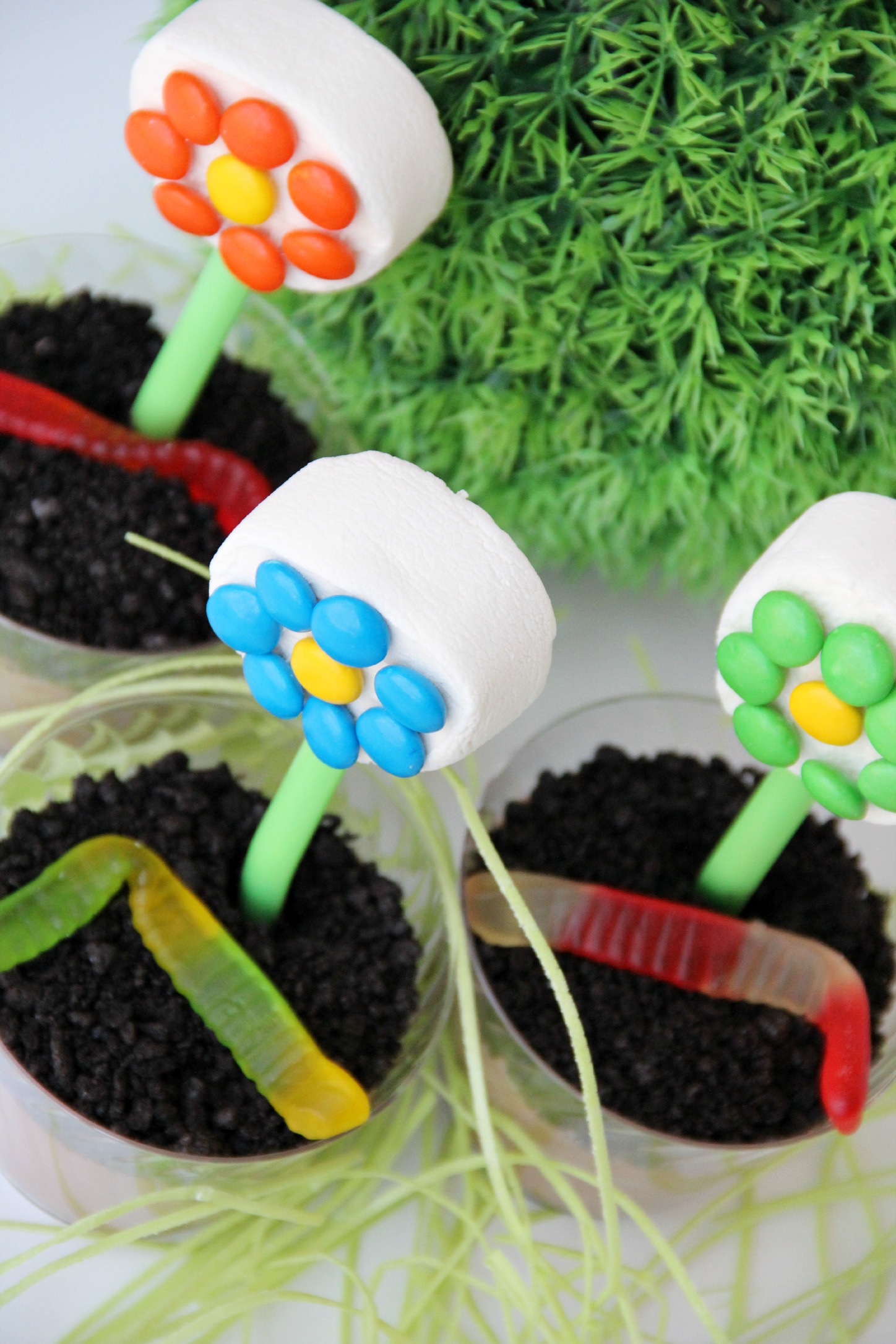 2) Decorate your spoons. Stick a plastic spoon in the cup and attach something to the end of the spoon. Paper flowers work great. Foam stickers in the shape of bugs or other garden critters are also cute.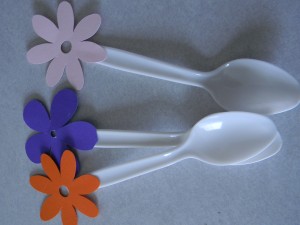 3) Experiment with different types of dirt. Make sand instead of dirt by layering crushed vanilla wafers and vanilla or butterscotch pudding. Use rocky road ice cream (or another flavor) for the dirt. Add layers of rocks to your dirt using chocolate or yogurt covered raisins. Top a cupcake with chocolate frosting, crushed cookies and decorations of your choosing.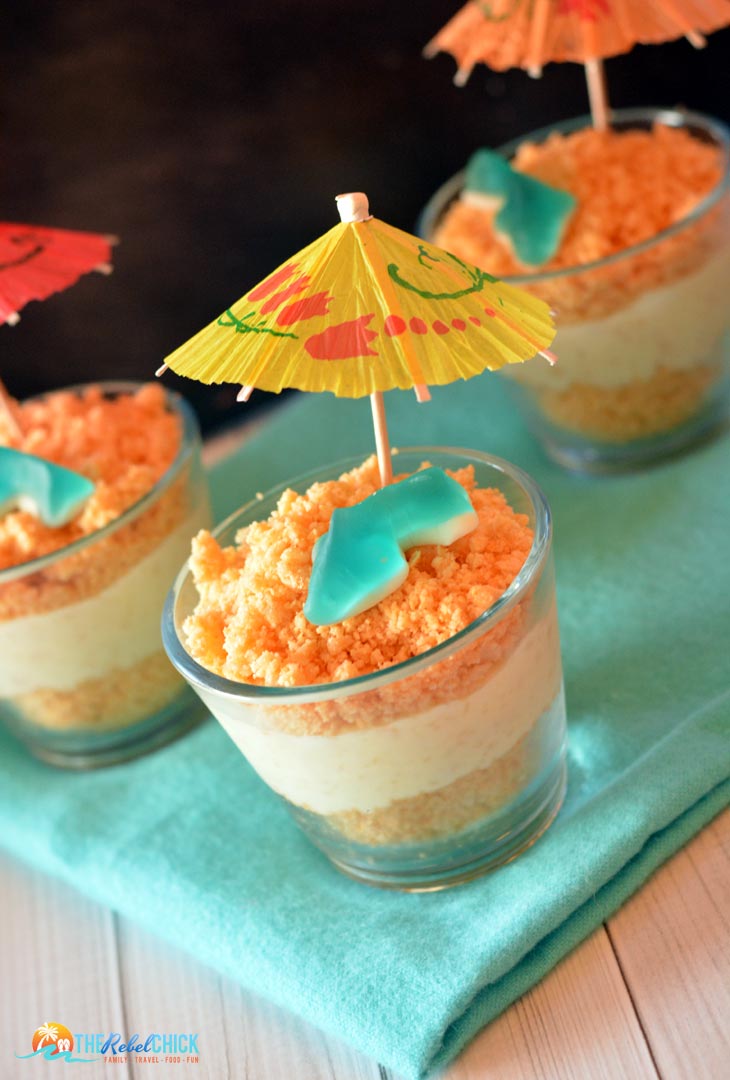 4) "Plant" something in the dirt. Stick a strawberry in the dirt with the green part sticking up or put some fresh mint leaves in the dirt.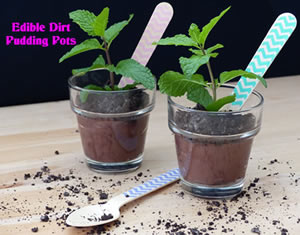 5) Be creative with the cup. Dirt cups are often made with a plastic, see-through cup. Why not make them in small terra cotta pots? You could also use mason jars or other glass jars. You can even make edible cups out of cookies or ice cream cones. If you need to make lots of dirt cups in a small amount of time, just buy lots of Snack Pack pudding cups. Sprinkle some crushed Oreos and put toppings on each pudding cup. Not super fancy, but easy to do and still yummy!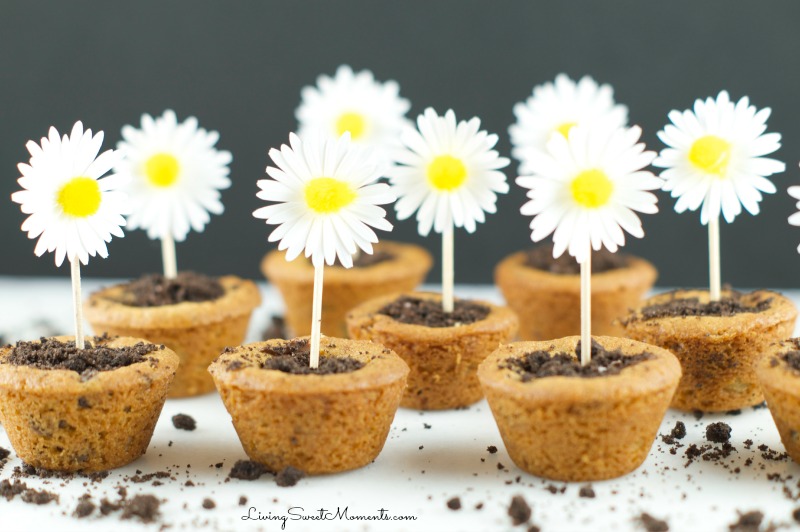 Hopefully you have been inspired to add a little flair to your dirt cups! Earth Day is Friday, April 22nd. This sounds like the perfect Earth Day dessert to me!
Delicious Dirt Cups
24 Oreos, crushed
2 cups cold milk
1 small box of chocolate instant pudding
1 8 oz cool whip
Gummy worms, frogs, bugs, etc.
8-10 clear plastic cups
Directions:
Mix the milk, chocolate pudding and cool whip together until well-combined. In each cup, make layers of the pudding mixture followed by the crushed Oreos until the cup is full. Top with crushed Oreos and gummy candies.
Add Recipe to Cook'n
Sources:
http://organizeyourstuffnow.com/wordpress/dirt-cups
http://therebelchick.com/easy-dessert-recipe-sand-cups/
http://snappyseeds.com/chocolate-mint-recipes/
http://livingsweetmoments.com/flower-pot-cookies/
http://bitzngiggles.com/hh8ebho/articles/75192/Bloomin-Dirt-Cups

Cristina Duke
Monthly Newsletter Contributor since 2014
Email the author! cristina@dvo.com