Grilled Cheese 101
According to Woman's Day, Menuism.com and others April is National Grilled Cheese Sandwich Month. That's right: Someone (somewhere) has proclaimed this popular comfort food worthy of a month long celebration. Beloved and reinvented by even the most celebrated chefs, the grilled cheese has long-since outgrown its white bread and processed cheese days. We couldn't be more excited to pay homage to the classic American sandwich! Often paired with a bowl of piping-hot tomato soup, grilled cheese sandwiches have remained a popular childhood fixture. But beyond a childhood snack, a great number of fans maintain their sandwich love affair well beyond their kiddie years. Both humble and haute sandwich reincarnations have emerged on the food scene, and one thing is for sure -- grilled cheese sandwiches satisfy the youthful and adult palette alike. Below, you'll find a brief look into the history behind the comfort food favorite, and a few places to find a killer grilled cheese sandwich.
A cheese sandwich is a basic sandwich made generally with one or more varieties of cheese on any sort of sliced white bread. In addition to the cheese, it may also include meats, vegetables and/or condiments. Cheese sandwiches can be uncooked, or heated so that the bread toasts and the cheese melts (a dish referred to as a grilled cheese sandwich, toasted cheese, cheese toastie or simply grilled cheese).
The History of Grilled Cheese
Grilled cheese sandwiches have been satisfying stomachs for nearly a century. First appearing on the food scene in the late 1920s, the sandwich was prepared open-faced and topped with shredded American cheese. Sliced White bread is a loaf of bread that has been pre-sliced with a machine and packaged for convenience. It was first sold in 1928, advertised as "the greatest forward step in the baking industry since bread was wrapped". This led to the popular phrase, "the greatest thing since sliced bread". And then the Kraft Cheese Company, which began promoting its single-slice American cheese in the 1920s as the perfect filler for two slices of bread that are "grilled" in a skillet on the stovetop.
During the Great Depression, it grew in popularity due to the affordability of pre-sliced bread and processed cheese. It wasn't until the 1960s that the second slice of bread became a standard part of the sandwich, transforming it into the comfort food that we're familiar with today.
Cheese sandwiches with added meat (such as ham, bacon, turkey and other meats) are generally referred to by more specific names. If ham is included, for example, the result is a "ham and cheese sandwich".
Uncooked cheese sandwiches simply require assembly of the cheese slices on the bread, along with any additions and condiments.
A grilled cheese sandwich is assembled and then heated until the bread crisps and the cheese melts, sometimes combined with an additional ingredient such as peppers, tomatoes or onions. Several different methods of heating the sandwich are used, depending on the region and personal preference. Common methods include being cooked on a griddle, grilled, fried in a pan or made in a panini grill or sandwich toaster (this method is more common in the United Kingdom where the sandwiches are normally called "toasted sandwiches" or "toasties").
When making grilled cheese on an open griddle or pan, one side is cooked first, then the sandwich is flipped and cooked on the other side. The sandwich is finished when both sides are toasted and the cheese has melted. Butter, oil, or mayonnaise may first be spread on either the bread or the cooking surface in the case of butter and oil. An alternative technique is to toast or grill each half of the sandwich separately, then combine them. Another method sometimes referred as an "inside out" grilled cheese has an extra layer of cheese put on the outside of each side and cooked, causing the cheese to caramelize in to a crispy outer layer.
When using butter best results are achieved at a medium heat. This prevents the milk solids in butter from burning and allows sufficient time for heat to thoroughly penetrate the sandwich and melt the cheese without burning the bread. A crispy golden-brown crust with a melted cheese center is a commonly preferred level of preparedness. Cooking times can vary depending on pan dimensions, ability to control the intensity of the heat source, bread type, cheese variety and overall thickness of pre-cooked sandwich.
Many eateries across the country have dedicated their menu to serving up their own rendition of the sandwich. Below are a few of Menuism's favorite spots to find a killer grilled cheese sandwich:
An added touch of Wisconsin cheddar, tomato marmalade and cheese curds have propelled this Chicago eatery's grilled cheese sandwich to great heights of popularity.
The American Grilled Cheese Kitchen, San Francisco, CA
Jalapeños, melted leeks, and gold potatoes are just a few of the unique add-ons that make these grilled cheese sandwiches among the best in the nation.
One of Melt Shop's grilled cheese variations includes roast beef with blue cheese, and horseradish mayo on sourdough. Sounds delicious, right?
Clementine's special "Cheesemageddon" menu celebrates the month-long holiday with 15 delectable versions of grilled cheese. With options like the "Philly Cheesepocalypse" and "Parmageddon," Clementine's lighthearted menu puts an inventive spin on the sandwich classic.
And Lastly this one in my own back yard.
Grilled Cheese & Co., Catonsville, MD
Ever try crab, meatballs or BBQ sauce in your grilled cheese sandwich? This Maryland eatery offers up some of the most creative versions of grilled cheese that we've ever seen!
What's your unique twist on the grilled cheese sandwich? Sound off in the comments!
Sources:
http://www.diningchicago.com/blog/2009/10/28/eat-this-panini-italys-answer-to-grilled-cheese/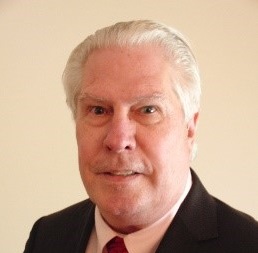 Dave Smith
Featured Guest