The Most Important Meal of the Day
I love breakfast. Not only is it the most important but it is my favorite meal of the day. The first thing I think about when I wake up is what I want to eat for breakfast. Our bodies are like cars—we need fuel to function to our optimal performance. We need to be putting the right kind of fuel into our bodies each morning in order to ensure our energy supply will not fall short.
Let's be honest, I love a good donut every now and then. However, when I choose to have a carb-loaded, sugar-filled, nutrient-scarce breakfast I feel crummy the entire day. The pleasure of eating these kinds of foods for breakfast is momentary and will not sustain you throughout the day. Our bodies need nutrient rich, vitamin filled, mineral fortified, and protein loaded foods for breakfast.
The three main benefits of eating a good healthy breakfast each morning:
An energy boost. Each morning that you feed your body plenty of vitamins and minerals you give your body the gift of energy. These vitamins and minerals are released into your blood stream and carry energy all throughout your body. You will feel excited and ready to tackle your day.
Weight control. Eating a good, healthy, and filling breakfast regulates your metabolism and gives you a greater ability to make better food choices throughout the day. Lean protein is especially important in curbing hunger throughout the morning. This will help you choose good foods for lunch and dinner rather than acting out impulsively due to hunger.
Improved performance and concentration. There are many studies that also show how a good breakfast will sharpen your ability to concentrate and do better in areas such as academics and problem solving. Messages are carried to your brain quicker and more accurately when you are getting adequate nutrition. Hence why a good breakfast is vitally important for children and teens.
Some examples of a good nutritious breakfast:
Whole wheat toast topped with scrambled eggs and a side of fresh fruit
Oatmeal with fresh fruit, nuts, honey, and low fat milk
A smoothie filled with fresh fruit and veggies
Cereal made with whole grains (Kashi makes great line of whole grain cereals) with lowfat, almond, or rice milk
A whole grain English Muffin breakfast sandwich with an egg, turkey bacon, and swiss cheese
Omelette made with one egg and two egg whites filled with your favorite vegetables and low fat mozzarella cheese
I want to share with you our family's favorite green smoothie recipe. Not only is it packed with vitamins and minerals but it is absolutely delicious. Both kids and adults are sure to love it. Drink one every morning to make certain you and your family are packed with the nutrients you need to stay healthy this winter.
---
Tropical Green Smoothie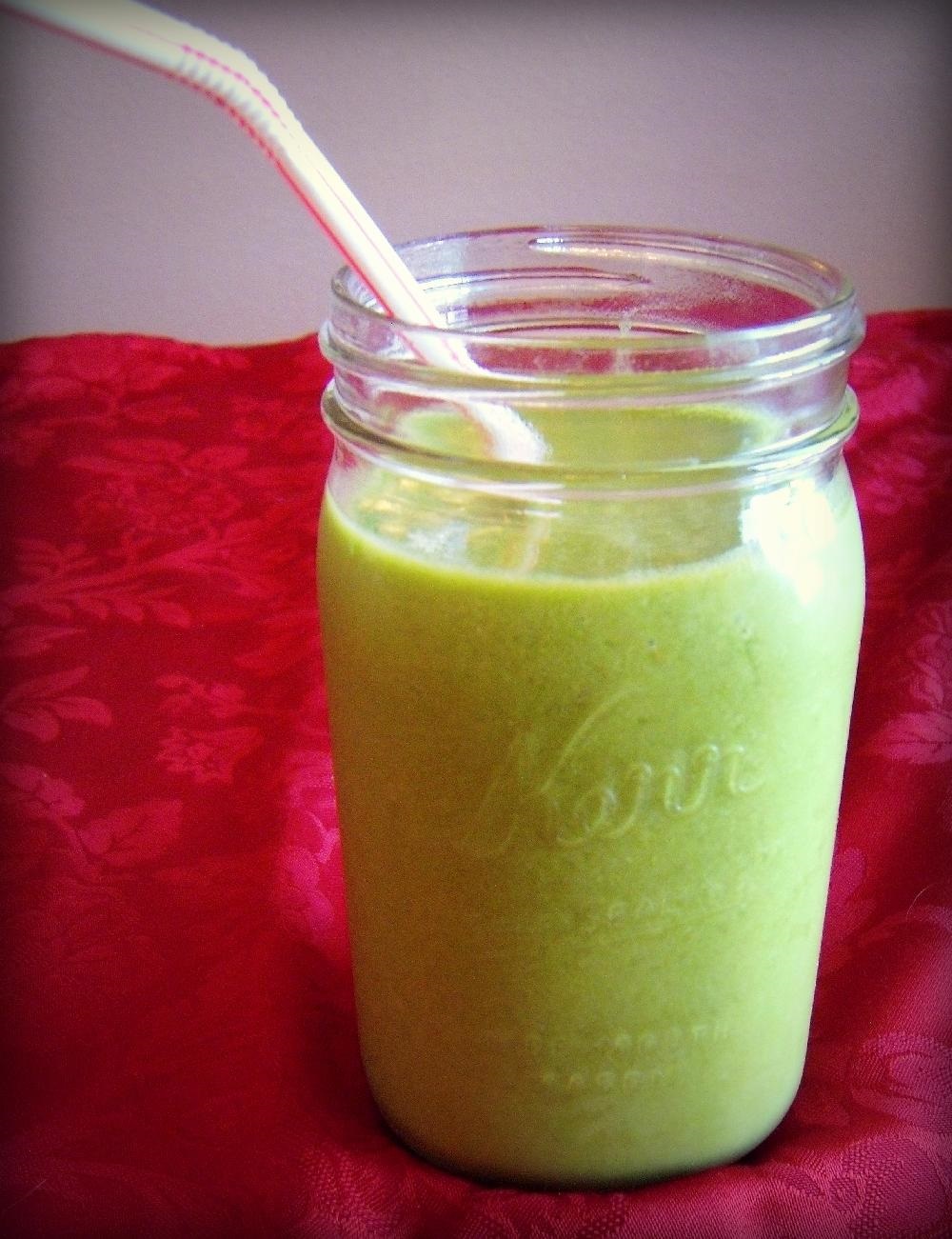 Serving size:

4


Calories per serving:

57




Ingredients:
1/4

of a

cantaloupe

(seeds included)
1
banana
1/2

an

orange

(peeled)
1 cup

, fresh

pineapple chunks
5-6
strawberries
2 cups

packed fresh

spinach
1 tablespoon

extra virgin

Coconut Oil
3-4 tablespoons

agave

nectar, (depending on how sweet you like it)
2 cups
ice
Directions:
Add all ingredients into blender, adding the ice cubes last. Blend until completely smooth and creamy. Enjoy!

Recipe formatted with the Cook'n Recipe Software from DVO Enterprises.
---


Carrie Collette
Monthly Newsletter Contributor since 2013