November Cookbook Reviews
It's a cookbook BONANZA month!
We are releasing three cookbooks for the month of November! You lucky little turkeys (its turkey month, not duck month, thus, not lucky duckies) are sure to find something that fits your fancy!
Here are the sneak peeks!
---
101 Easy Entertaining Recipes by Gooseberry Patch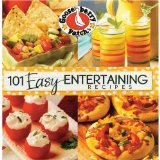 Gooseberry has done it again with 101 Easy Entertaining Recipes. 101 recipes will keep friends, family, and taste buds happy. From simple starters to sweet endings, there is something for everyone. Try out seeded tortilla crisps, sugared walnuts, golden crab cakes, or strawberry-watermelon slush. I have easy stromboli on my upcoming meal plan and need to fit some chocolotta pizza in there somewhere too. This one is another winner from Gooseberry Patch.
---
Fast and Fabulous Party Foods & Appetizers by Quailridge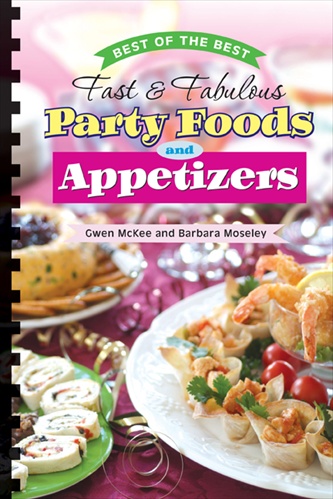 This book is awesome! If you love to throw parties, or think everyday should be a party in your tummy, then this book is for you. There are so many awesome recipes that I don't know where to start! So many sweet, spicy, and savory dips, treats, baked goods, drinks, and dishes, that you won't know what to try first. A few of my must try recipes include bacon and tomato layer dip, or Sedona sun-dried tomato dip, deep fried chocolate kisses, almond chip cheese ball or a cereal and almond bark confection called "wonderful white trash", crispy pita wedges and microwave chicken nuggets. I could go on and on. There is a huge section on recipes starring cheese, and fun chapters like Crunchie Munchies, Have your Cake and Eat it Too and Some like it Hot. Such a fun collection of more than 400 recipes!
---
Almost Homemade Cookbook by Gooseberry Patch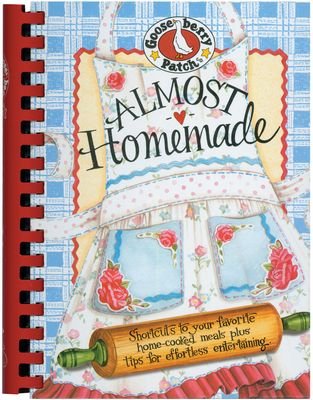 This Gooseberry Patch Collection will help you to be the host or hostess with the mostess—most yummy food that is. These recipes help you entertain your friends and family the easy way, with shortcuts that won't skimp out on taste. With chapters like no-stress nibbling and Supper shortcuts you can find many recipes that will save you time and energy! Great for this time of year when it seems we are all short on those things! Try out Tomato-Tortellini Soup, Spicy Sesame Noodles, Garlic Chicken Pizza, but save some room for Peanut Butter-Ice Cream Pie. These recipes help you cut out the work using precut or shredded ingredients, and uses canned ingredients as well. This is great book to have in your arsenal.
---


Sharon Ng
Monthly Newsletter Contributor since 2012