How to Make Good Gravy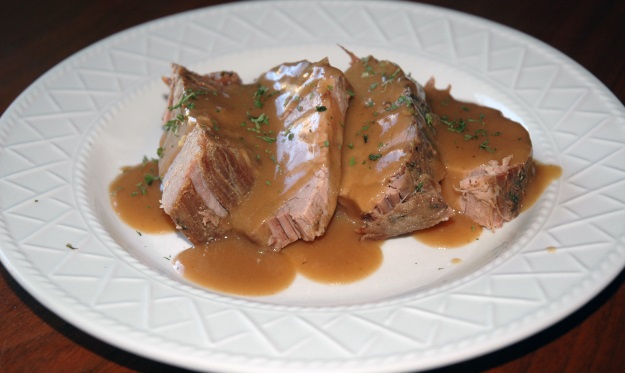 Our all-time family favorite meal has to be roast beef and mashed potatoes with really good homemade gravy! I haven't always been able to make good gravy. My husband can attest to that. I have to tell you about the first dinner I prepared for Ross. It was a chicken dinner: you know, with the mashed potatoes and gravy. The gravy turned green as I was stirring it. I had no idea why. I later learned that it was because I used a cheap aluminum pan. I'll admit it, I cried! I wanted this dinner to be perfect but instead, it was perfectly awful! When I think back on that dinner I have to laugh. There are lots of cooking lessons that get learned along the way with trial and error. The lesson I learned that day was to never use an aluminum pan for making gravy.
Here are a few tips that can make the difference between just palatable gravy and oo-ah gravy!
Meat: Start with using top round, bottom round or rump roast. It doesn't matter which roast you use as long as it has some marbling or some fat on the edges. The fat keeps the meat tender and adds flavor.
Thickening agents: I prefer flour, but many people prefer to use corn starch or arrow root. I hear tell, a little instant mash potato flakes work super well (no lumps). It makes sense but I haven't tried it.
Flour (this is what I prefer for texture and taste)
Corn starch—use half as much as flour
Arrow root—has twice the thickening power of flour
Instant mash potatoes
General Instructions: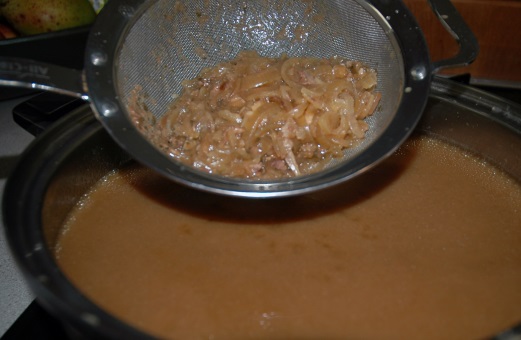 Remove meat from pan, strain fat, onion, etc., from the clear juices using a sieve. Return juice to pan and whisk up any of the nice thick brown liquid or little crumbles of meat. This process is called deglazing.
Measure out how many cups of meat juices you have. In a separate small bowl, measure out 1 tablespoon of flour for each cup of meat juice.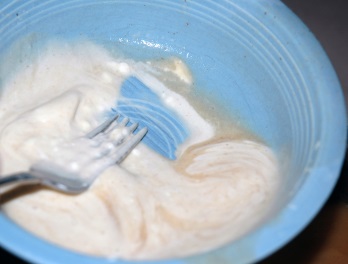 Mix flour with 2 to 3 times more of the water than flour. Beat together using a small whisk to create a thick, lumpless paste.
Add 1/2 cup of the warm beef juice to the flour and water mixture. Stir until thoroughly mixed. Slowly, add the flour mixture to the remaining meat juices, whisking continually.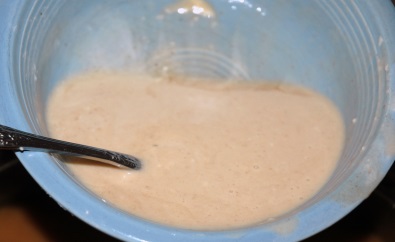 Let simmer for 3 to 7 minutes until thickened. Taste before adding extra spices.
Extra Tips:
Color: Use Kitchen Bouquet to add a deeper color to your gravy. Start out with a 1/2 teaspoon. Add a little at the time until you reach your desired color.
Gravy too thin: Repeat the flour mixture and warm broth from meat.
If the gravy is too thick, add more liquid.
If you need more gravy, add a package of store-bought gravy mix.
For richer gravy, whisk in a bit of cream before serving.
If your gravy is too salty add a drop of vinegar.
Happy Gravy Making!
---
---


Jeanne Wolfley
Weekly Newsletter Contributor since 2008