"The Super Bowl"

The Best of the Best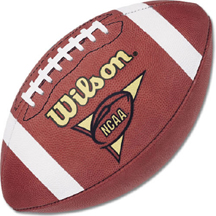 When I mention the word "Super Bowl", my husband says "It's time to see who the best of the best is". It's a time of high excitement, with some nail biting moments! After all, you only think you know who is going to win!
Even if he is the only one watching the television screen, I'll be sure to hear a lot of hoot'n & hollering.
If the boys come over, you have a party, not just any party, but a very loud party. Here are some hearty foods that can be enjoyed by all. It's good to have a bit of spicy food around – if you start crying because your team is getting trashed you can blame the watery eyes on the spicy food!
---
Bratwurst Stew
1 Teaspoon olive oil
½ lb. bratwurst, cut lengthwise and chunked
2 large potatoes, cut into cubes
1 large green pepper, thinly sliced
6 cloves of garlic, smashed
1 cup beef broth
1 can coke
½ Teaspoon black pepper
2 carrots (sliced)
1 jalapeno pepper deveined and seeds taken out finely chopped
In a skillet, cook the slices of bratwurst and onion, stirring for 5 or 6 minutes. Put in crock pot; add the potatoes, carrots, garlic, green pepper, jalapeno pepper, beef broth and coke. Cover and cook on low for 6 to 8 hours until vegetables and brats are tender and flavors blended.
---
Spicy Beef and Bean Stew
1(14 ounce) can red kidney beans
1 (14 ounce) can pinto beans
1(14 ounce) can black beans
1 cup frozen corn
1 lb. ground round (cooked and drained)
6 cloves chopped garlic
1 large onion (chopped)
1 green pepper
1 red pepper
1 Tablespoon chili powder
1 Teaspoon cumin
1 teaspoon taco seasoning
1 Tablespoon red wine vinegar
¼ teaspoon ground coriander (optional)
Combine all ingredients in a crock pot and cook on low for 6 hours or on high for 4 hours.
---
Bite Size Pigs in a Blanket
1 package little Smokies sausages
1 tube of crescent rolls
Preheat oven according to crescent roll package. Keep dough in shape of a rectangle which is two triangles put together. Cut in strips and roll around smokies. Bake according to crescent roll instructions. Serve with the following mustard sauce.
¼ cup spicy mustard
¼ cup of mayonnaise
1/8 Teaspoon garlic powder
---
Macho Nachos
1 pound ground beef
1 cup onion
2 cups salsa
1 Tablespoon taco seasoning mix
1 jalapeno peppers
1 small can refried beans
2 cloves garlic
1 cup shredded cheddar cheese
Cook ground beef, onion, taco seasoning mix and garlic. Drain off any excess oils. Mix in salsa and refried beans. Cook until beans and salsa are warm. Arrange chips on large platter; place desired amount of mixture on chips. Sprinkle with cheese and jalapenos. On the side of the platter place ¼ cup guacamole and ¼ cup sour cream.
---
Sputniks
1 cup sugar
2 eggs
2 Teaspoons baking powder
¼ Teaspoon salt
½ Teaspoon nutmeg
1 Teaspoon cinnamon
3 cups flour
1 Teaspoon vanilla
6 Tablespoon butter
1 cup milk
Beat all wet ingredients together and slowly add dry ingredients. Heat canola oil to 400 degrees. Drop by teaspoons into oil. Remove when golden brown. Roll in cinnamon sugar.
---
---
An unbeatable value with exclusive benefits for members only.
Get a newsletter like this each week when you join the Cook'n Club.