Basic Tips and Tricks

For Cooking Perfection!
If you are reading this Cook'n Newsletter, chances are that you are already a pretty great cook, but sometimes even the wisest among us can learn a thing or two! Here are some fun tips from the most basic to tricks to fix our blunders. These will make your time in the kitchen even more enjoyable!
GENERAL TIPS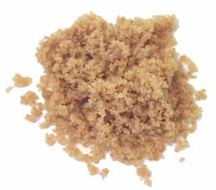 Brown sugar
Keep hardening by keeping a slice of apple in the container.

If it has started to harden, place a slice of fresh bread in the package for a couple of hours.

If it looks like a brick, pull out the cheese grater.

Fruit

When needing to peel peaches, pears or tomatoes, simply scald them first. The skin will almost fall off.

Get more juice from a citrus fruit by, warming it slightly in the oven first.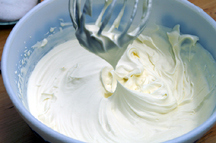 Whipped Cream

Cream will whip faster if you chill the bowl and beaters first. OR add a couple drops of lemon juice.

You can whipped cream from separating if you add 1/4 teaspoon unflavored gelatin per cup of cream.

Soupy whipped cream can be saved by adding an egg white, chilling, then re-beating.

Meringue

To keep a meringue pie from weeping. Add a teaspoon of cornstarch to the sugar before beating into the egg whites.

To cover a meringue pie with out it sticking, grease waxed paper or plastic wrap with margarine.

When slicing baked meringue, grease the knife with butter first.
Fun Tricks!
To keep your bowl from moving while using the mixer, place a dampened folded towel under it.
Muffins will pop out easily if you place the hot pan on a wet towel first.
If needing to measure shortening or butter, dip the cup or spoon in hot water first.
When unmolding a gelatin dish, wet the dish first. This way the gelatin can be moved to the center easily.

Oops Out of ____ , No problem. Simple substitution...

Allspice - 1/2 teaspoon cinnamon + 1/4 teaspoon nutmeg + 1/4 teaspoon ground cloves
Baking powder (1 teaspoon) - 1/4 teaspoon baking soda + 1/2 teaspoon cream of tartar
Brown sugar (1 cup packed) - 1 cup sugar + 2 tablespoons molasses
Buttermilk (1 cup) - 1 cup milk, less 1 tablespoon + 1 tablespoon vinegar
Cake flour (1 cup) - 1 cup minus 2 tablespoons of sifted all-purpose flour
Cornstarch (1 tablespoon for thickening) - 2 tablespoons flour
Corn Syrup (1 cup) 1 cup sugar + 1/4 cup of additional liquid used in recipe
Cream (1 cup) - 1/3 cup butter and 2/3 cup milk
Milk (1 cup) - 1/2 cup evaporated milk and 1/2 cup water, or 1 cup reconstituted nonfat dry milk with 1 tablespoon butter
Pumpkin Pie Spice - 1/2 teaspoon cinnamon + an 1/8 teaspoon of each of the following: ginger, nutmeg, mace, cloves
Sour milk - (1 cup) - 1 cup milk mixed with 1 tablespoon vinegar or lemon juice
1 marshmallow - 10 miniature marshmallows
Unsweetened baking chocolate (1 square) - 1 tablespoon shortening + 3 tablespoons cocoa
Ground Cloves - Just did this one, place whole cloves in Coffee Bean Grinder.

Substitutes for Liqueur (nonalcoholic)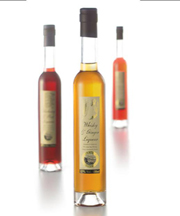 Amaretto - (1/4 cup) - 1/2 teaspoon almond extract
Coffee liqueur - (equivalent amount) - use coffee made with 6 tablespoons per cup water
Fruit liqueurs - (equivalent amount) - use the syrup from canned fruit that has been reduced by boiling
Orange liqueur - equivalent amount of frozen orange juice
Rum - a touch of either rum extract or vanilla extract
Wine - (1 cup) - 7/8 cup fruit juice + 1/8 cup lemon juice or vinegar
Make it fancy, and easy
Melt chocolate morels, place in plastic baggie, snip corner and draw on waxed paper, chill and place on most anything, cookies, cakes, pudding, etc.
Dip strawberries, pretzels, dried fruit, or most anything in chocolate. Place on waxed paper, chill.
Melt white bark, mix in chopped red and green jelled candies, pour on waxed paper, chill, break into pieces
Freeze fruit or mint leaves in ice cubes, serve flavored water. Like that "Sam's Choice" you get at Wal-mart. Looks great, tastes great, no fat, no calories, no mess and cheap.
How it Measures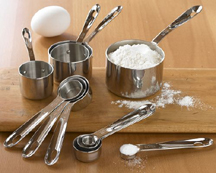 Dash = less than 1/8 teaspoon
60 drops = 1 teaspoon
1 jigger = 3 tablespoons
3 teaspoons = 1 tablespoon
2 tablespoons = 1/8 cup
4 tablespoons = 1/4 cup
4 ounces = 1/2 cup
8 ounces = 1 cup
2 cups = 1 pint
4 cups = 1 quart
1 pound granulated sugar = 2 cups
1 pound brown sugar = 2 3/4 cups
1 pound powdered sugar = 3 3/4 cups
1 pound sifted flour = 4 cups
22 vanilla wafers = 1 cup crumbs
1 ounce butter = 2 tablespoons
8 to 10 egg whites = 1 cup
12 to 14 egg yolks = 1 cup
1 lemon = 3 tablespoons juice
1 orange = 1/3 cup juice
Temperatures
Oven Candy
Very slow oven - 250 to 300 F
Slow oven - 300 to 325 F
Moderate oven 325 to 375 F
Moderate hot oven 375 to 400 F
Hot oven 400 to 450 F
Very hot oven 450 to 500 F Soft Ball - 234 to 238 F (Fondant & Fudge)
Firm Ball - 245 to 248 F (Divinity & Caramels)
Hard Ball - 265 to 270 F (Taffy)
Light Crack - 275 to 280 F (Butterscotch)
Hard Crack - 285 to 290 F (Peanut Brittle)
Caramelized - 310 to 321 F (Caramelized Sugar)
Manually Testing Candy
Fill a cup with fresh cold water. Remove about 1/2 teaspoon directly from pot, and pour into water. Pick-up candy with fingers and roll into a ball.
Soft Ball - The candy will roll into a soft ball, that quickly loses its shape when removed from water.
Firm Ball - The candy will roll into a firm ball, that will flatten out in a few minutes when removed from water.
Hard Ball - The candy will roll into a hard ball, that will roll when removed from water
Light Crack - The candy will form brittle threads, that will soften when removed from water
Hard Crack - The candy will form brittle threads, that will remain brittle when removed from water
Caramelizing - The sugar has become golden brown. It will form a hard brittle ball in water.
Will It Fit? When you just don't have the right pan.
4 cups:
9" pie plate
8" x 1 1/4" layer cake pan
7 3/8" x 3 5/8" x 2 1/4" loaf pan

4 1/2 cups:
8 1/2" x 2 1/4" ring mold

6 cups:
9 1/2" layer cake pan
10" pie plate
8 1/2 x 3 5/8" x 2 5/8" loaf pan
7" x 5 1/2" x 4" melon mold
7 1/2" x 3' tube pan

8 cups:
8" x 8" x 2" square pan/dish
11" x 7" x 1 1/2" pan
9" x 5" x 3" loaf pan
9 1/4" x 2 3/4" mold

10 cups:
9" x 9" x 2" square pan/dish
11 3/4" x 7 1/2" x 1 3/4" pan
15" x 10" x 1" jelly roll pan

12 cups:
13" x 8 1/2" x 2" pan/dish
9" x 3 1/2" angle cake pan
Cleaning
If your fruit pie, boils over in the oven. Shake salt onto te spill. They will now burn to a crisp that can be easily scraped up with a spatula.
Use a toothbrush to clean a grater.
The Blender - Pour in a cup or so of water and a drop of dish detergent. Cover and turn on for a few seconds. Rinse and dry.
Drain running slow?
Grease - Pour 1 cup of salt, 1 cup baking soda, than a pot of boiling water
Other - 1/2 cup baking soda, 1 cup vinegar. Mixture will foam, then run hot water
Scorched stuff in the saucepan? Fill half way with water, add 1/4 cup baking soda. Boil until stuff is floating.
Stainless steel pot & pans stained? - You can clean stains off of stainless steel pots and pans with a little vinegar or lemon juice. Clean regularly with soap and water first. Then you can remove stubborn stains and hazes with some vinegar and a paper towel. I use apple cider vinegar, but any would work, it is the acid.

Sources: www.robinsfyi.com

From simple to simply genius, I hope these tips and tricks will make your next cooking endeavors a little easier!






---
An unbeatable value with exclusive benefits for members only.
Get a newsletter like this each week when you join the Cook'n Club.