Table Talk: Chocolate Guacamole: A Marriage of White Chocolate, Avocado and Strawberries
---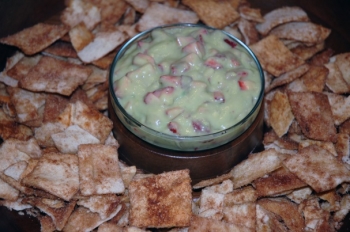 Serves: 5
Total Calories: 397

*We made two modifications to Max's recipe: We substituted white chocolate chips for the chopped chocolate. And, instead of using only 5 strawberries, we used 2 cups of finely diced strawberries. The Chocolate Guacamole would probably have tasted even better with a finer grade of white chocolate. We believe the extra strawberries were a great addition!

1. Bring the cream to a simmer and pour over the white chocolate in a heat-proof bowl. Let sit until chocolate begins to melt, about 1 minute, and then stir until smooth. Let cool.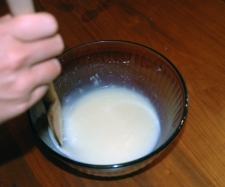 2. Blend avocados, granulated sugar, and lemon juice. Add to the white chocolate ganache, mixing until smooth.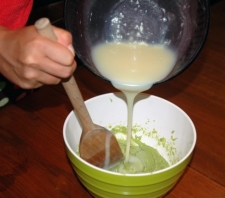 3. Gently add the diced strawberries.