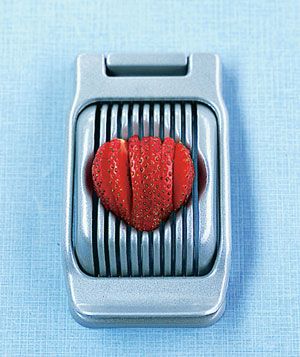 For years I was the student in the kitchen, and my dad was the teacher. This summer however, I got to be the teacher! It all starts with an egg slicer, like this one.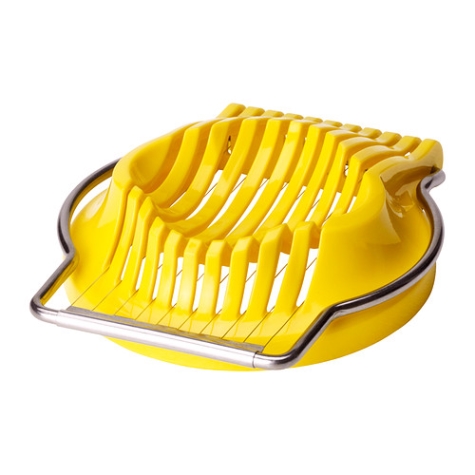 I typically use the egg slicer to dice my eggs for potato salad, by slicing, then rotating the egg and slicing the other direction. Egg slicers are also great at getting perfectly sliced eggs for salads, and it is such a fast process.

I have found an additional use for the egg slicer however, and wanted to share it will all of you. I hope it saves you a little time in your busy lives!

I used the egg sliced to cut perfect little strawberry slices. Simply put your clean, hulled strawberry into the slicer, gently press down and viola! You have cute little, even strawberry slices! After researching, I realized I am not the first one to figure this out?...sad day.

Have you used your egg slicer for other non eggy cutting? I think I am going to try it out with some grapes for my little choking hazard toddler.