From the Finding Fun in Food Traditions article

Holiday food traditions are endless, but here are a few of my favorites.

Christmas Candy: Choose a wonderful candy recipe (in my family it is caramels) that you want to make each year. Don't stop at just making the candy. Make an event of it. Gather the family together, make sure everyone has a job and something to be a part of. This will make it lots more fun. Even wrapping caramels can be fun with the right people around!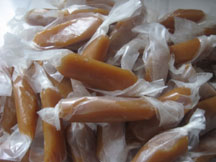 Cookie Exchange: Have a cookie exchange party and share your favorite cookies (and their recipes of course) with your friends. You can even easily make a cookbook with all the recipes from the party for all of your guests using Cook'n! Add a potluck lunch or dinner to that party and you have a perfect combination of fun, friends, and food!

Make It A Family Affair: Family is such a major part of the holidays, so make sure your family and your heritage are represents in your recipes too. See if Great Aunt Ethel has Great Great Grandma's stuffing recipe or use that special Christmas Ham recipe from Uncle Joe. Heaven knows Grandma always made the best cookies!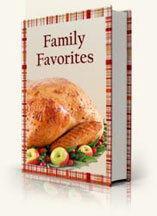 Make sure you save the recipes. They are treasures you will miss if they are lost. You can use Cook'n to save, organize and share them because family recipes need to be shared!

*Extra Cool Tip: Scan in any hand-written recipes and attach them as the photo to the recipe. Then the whole benefit can see that special, personal recipe without having the card itself.