Featured Recipe: Tex-Mex Corn Dog Casserole and Hot Dog Boats
---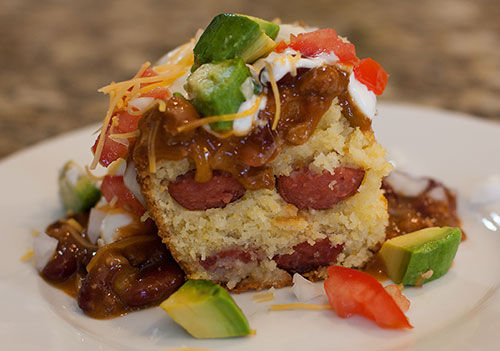 Serves: 6
Total Calories: 426
Yield: 1 pan

Slice hotdogs lengthwise. Spray pan with cooking spray. Line bottom of pan with hotdog slices.

In a medium bowl; mix Bisquick, cornmeal and sugar together. Melt 1/2 cup butter in the microwave. Add milk and eggs. Stir, pour liquid mixture into dry mixture. Don't over mix.

Pour cornbread mixture over hot dogs. Add another layer of hot dogs and top with remaining cornbread mixture.

Bake at 350 degrees for 35-40 minutes. Cut in squares and add toppings.