Flax Benefits
And for lots of good reasons! Here are just a few as to why you want to have at least 1 tablespoon every day. Flax seed:
Fights Cholesterol:
It reduces LDL (bad) cholesterol and triglycerides. Study after study has shown that you can win the battle against high cholesterol eating flax consistently.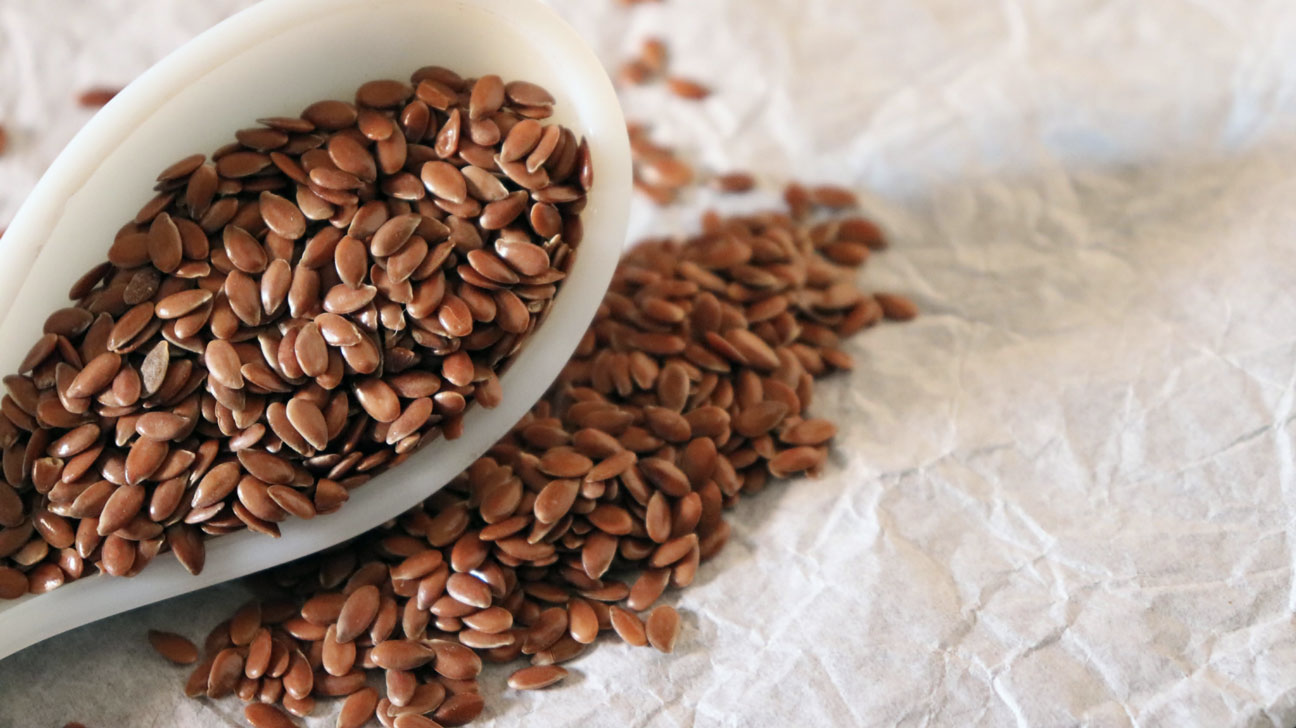 Fights Diabetes:
Research shows that the omega-3 fat and high fiber in flax plays a key role in the fight against diabetes.
Fights Cancer:
Flaxseed is high in lignans (800+ times the amount as in all tested plant foods). Lignans (a phytoestrogen) have been called natural cancer-protective compounds. Flax seed is also high in alpha linolenic acid (ALA) which has also been found to be a cancer fighting agent.
Fights Constipation:
Flax is high in both soluble and insoluble fiber. One ounce of flax provides 32% of the USDA's reference daily intake of fiber. Its high insoluble fiber content helps the digestive tract absorb water, resulting in stool softening, thus allowing waste to pass through the colon quickly.
Fights inflammation:
Because flax is high in Omega 3 essential fatty acids, inflammation within the joints that cause so much of pain associated with arthritis is decreased, controlled, and even eliminated.
Fights Menopausal Symptoms:
Hot flashes, night sweats, irritability, moodiness…ah, the joys of menopause. Flax, like soy, is a phytoestrogen (estrogen-like substances found in plants) and is the richest known plant source of phytoestrogens. They act as a natural hormone therapy, helping to stabilize hormonal levels (which lessens menopausal symptoms).
Fights Heart Disease:
Numerous studies show, because of all the above-mentioned reasons, flax is your heart's best friend. Besides reducing LDL levels and triglycerides, it helps reduce clotting time, thereby reducint the chance for heart attacks and strokes. Regular flax intake protects against arrhythmias and helps keep the arteries clear and pliable!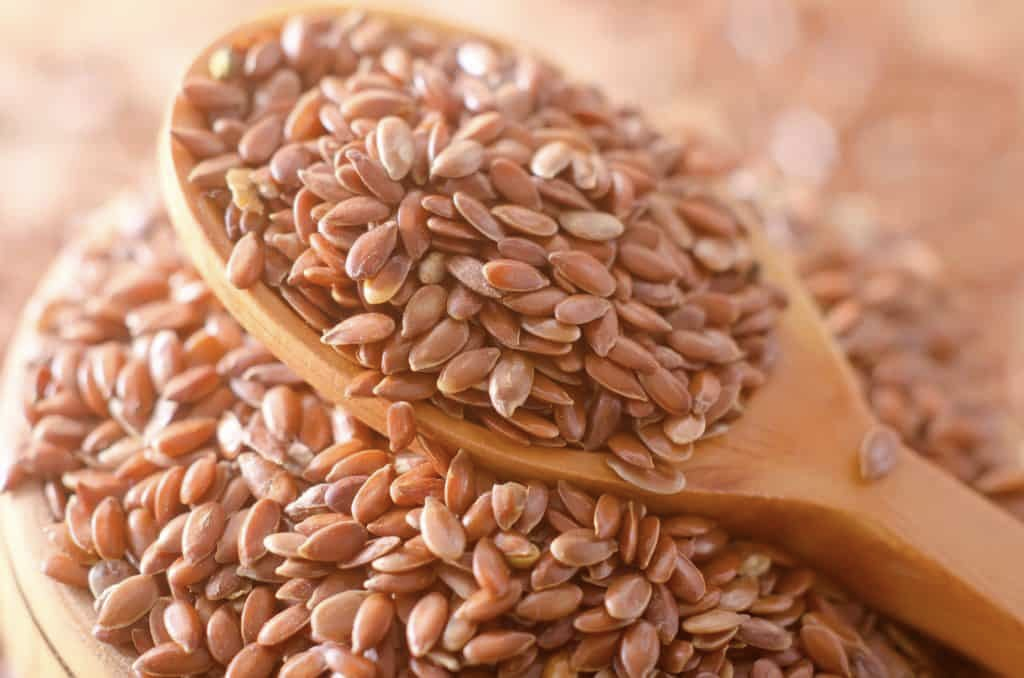 Protects the Immune System:
Research shows eating flax daily strengthens and protects your immunity. This is because of its high content of lignans and ALA (alpha-linolenic acid).
Protects against "the blues":
That tired feeling that a good night's rest won't shake…that listless down in the dumps feeling that you just can't get rid of. Otherwise known as "the blues" or atypical depression, its affects are drastically reduced and in many cases, eliminated with eating a diet rich in flax. Just 2-3 tablespoons of flax daily has been shown to make a huge difference within eight weeks.
Impressed? Me too. I've been adding golden flax seed to my green smoothies every morning for years now—before green smoothies and flax were the shi-shi thing to do. Am I ever jazzed to now have academic/scientific back-up to my feminine intuition!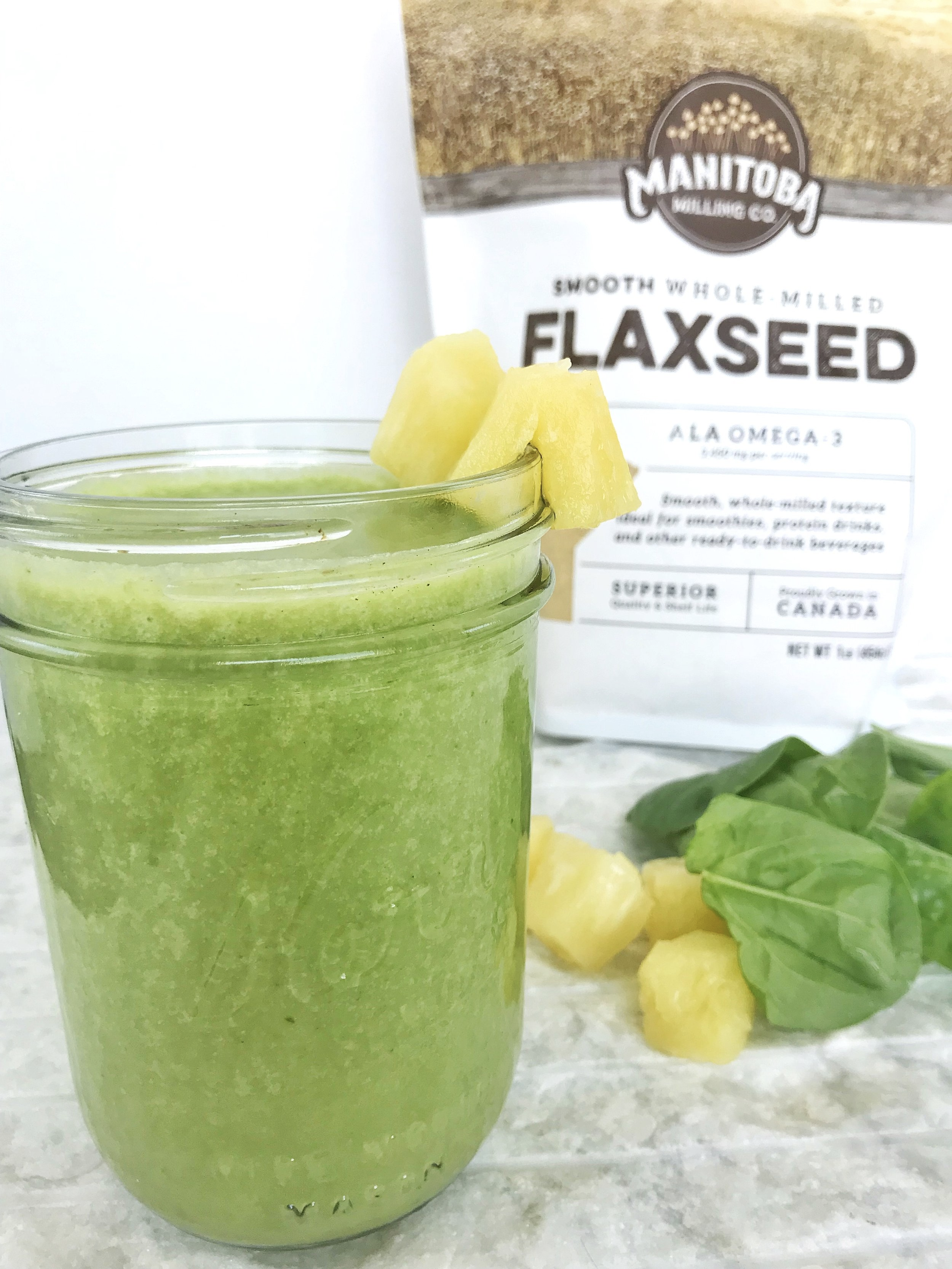 As time has passed and more and more folks are discovering flax power, there are more and more resources for ways to use this remarkable grain. One of my favorite flax cookbooks (that's perfect for beginners) is HELLO! 350 FLAX SEED RECIPES (on amazon.com for $14.99 paperback). And a favorite website for more how-to information and terrific recipes is www.goldenvalleyflax.com.
And then there's Canada's Flax Council that also has some wonderful recipes. I'll close with a family favorite and my hopes that you, too, will discover and enjoy the benefits of this darling of the healthy eating movement.
Farmland Flax Cookies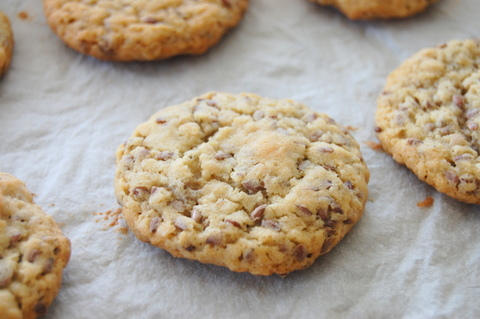 Ingredients:
1 1/3
cups
butter
1 1/4
cups
sugar
(I substituted ¾ cup raw honey and the results were great)
1 1/4
cups
brown sugar
(I cut this sugar to ¾ cup and they were plenty sweet)
2 1/3
cups
ground
flaxseed
3
eggs
1 1/2
teaspoons
vanilla extract
1/2
teaspoon
salt
3 1/2
cups
all-purpose
flour
1
tablespoon
baking soda
3
cups
rolled oats
Directions:
Preheat oven to 350 degrees. In a bowl, cream butters and sugars; add flaxseed. In another bowl beat eggs and vanilla together, combine with flax mixture. Sift together the flour and soda. Mix in oatmeal and combine with other ingredients. Form into balls, slightly flatten and place on cookie sheet. Bake 13-15 minutes (depending on your oven, I bake them for 11 minutes). Remove from sheet and cool.

Recipe formatted with the Cook'n Recipe Software from DVO Enterprises.
Add Recipe to Cook'n
Sources:
www.healthline.com
www.bobsredmill.com
www.pregnancyfoodchecker.com
www.amandasauceda.com
www.thissweetwife.wordpress.com

Alice Osborne
Weekly Newsletter Contributor since 2006
Email the author! alice@dvo.com
---
Subscribe to Cook'n Premium and get newsletter articles like this each week!