Celebrate Harry Potter's Birthday With The House Colors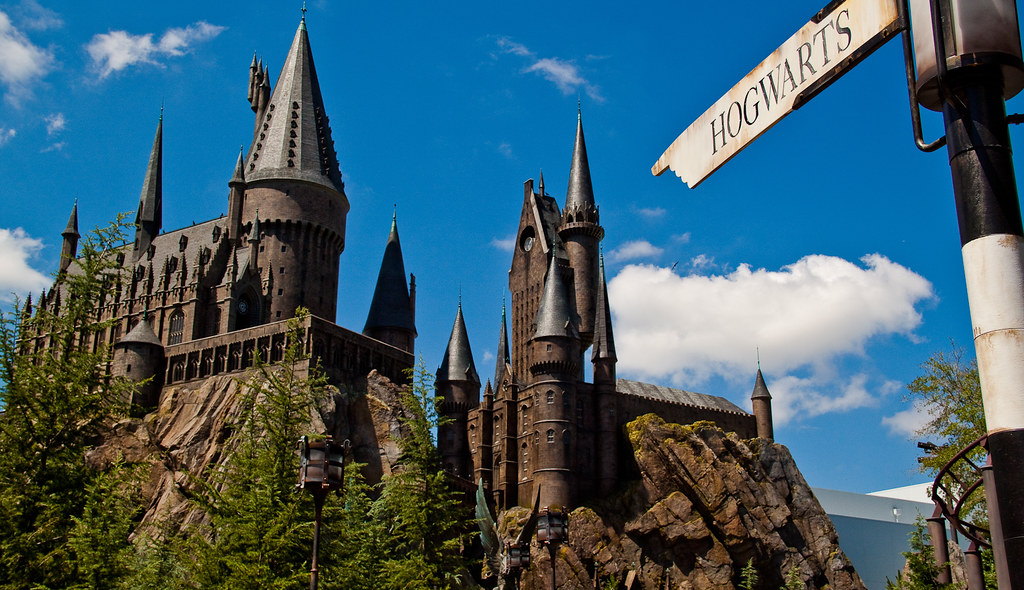 I have loved Harry Potter ever since I first read them as a kid, and I'm loving that a couple of my children are finally old enough to enjoy it with me! We read the first book together for the first time this year, and my kids love it as much as I do- and it makes me so happy!
Any Harry Potter nerd knows that July 31 is a special day because it's Harry's birthday! While there's lots of fun ways to celebrate, an easy and maybe overlooked way to is to embrace the four house colors!
In the books, Hogwarts School of Witchcraft and Wizardry has four houses in which the students are sorted. Gryffindor (red), Slytherin (green), Hufflepuff (yellow) and Ravenclaw (blue). These colors are basic but can add such a fun ambiance to your Harry Potter parties! Here's a few fun ideas on how you could incorporate these house colors into your celebration!
Make a cake! Obviously cake is the best celebration food, but there's a few different ways we could make this work. With a layer cake, you could stack 4 cakes and color each one to match the houses. With a sheet cake, you could give each corner it's own color of frosting. A layered cake you could also divide into four different colored sections of frosting- either horizontally or vertically. You could use different colored sprinkles on the sides or top of your cake and just use plain white frosting. This would be so fun to get creative with!
Cupcakes. Easier than a cake- just color your frosting in 4 batches, and give each cupcake it's own color! You could go so far as to color the batter as well, but the frosting will definitely stand out on it's own!
Cake pops/Cake balls. One of my favorite treats! You could easily just get four different candy melts to create the four house colors and have a variety of delicious cake pops that go right into your theme!
Fruit wands. Harry is a wizard, right? So we can embrace that and the house colors with different colored fruit wands! Strawberries for Gryffindor, blueberries for Ravenclaw, pineapple for Hufflepuff, and green grapes for Slytherin! And just top each one with a watermelon star to complete the wand look!
A colored charcuterie board. Expanding on the fruit wand idea, we could make an entire board of the house colors, and just break it up into four sections.

Gryffindor could have raspberries and strawberries, pepperoni and salami slices, red pepper, cherry tomatoes, licorice, cinnamon bears, etc.
Slytherin could have green grapes, kiwi slices, green pepper, broccoli, sugar snap peas, sliced avocado, green gummy toads, etc.
Ravenclaw could have blueberries, purple grapes, blue corn chips, blue Jello cubes, blue gumballs, etc.
Hufflepuff could have pineapple, banana slices, popcorn, corn chips, lemonheads, butterscotch candies, etc.

A beautiful and festive rainbow board for sure!

Popcorn balls. My mom made these all the time with jello packets when I was a kid, and you could easily get red, blue, green and yellow from this idea!
If you're patient, you could separate any number of candies to create four different colored bowls- M&M's, gummy bears, Skittles, etc. You could also just buy them in bulk, or look at your local grocery or party store to see if you can get smaller bags!
You could have a lot of fun with this simple idea! What would you add to this list? How would you serve food using these four colors? (Red, green, blue, yellow) I'd love to hear your ideas in the comments below!
Sources:
https://www.flickr.com/photos/scottrsmith/4815441718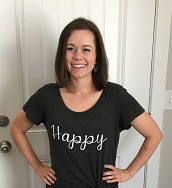 Camille Hoffmann
Weekly Newsletter Contributor since 2014
Email the author! camille@dvo.com