WHITE Whole Wheat Flour? Really?
Did you know that you can now find WHITE whole wheat flour? That still contains all the nutrients that your usual whole wheat flour contains? It's true.
White whole wheat is a type of wheat — just like Granny Smith is a type of apple. It's 100% whole wheat; not a mixture of white and wheat flours, and certainly not bleached, bromated, enriched, nor fortified. It's a natural wheat and comes to you already fortified!
Packed with fiber, proteins, vitamins, and minerals, it's nutritionally equivalent to classic red wheat. Whole wheat flour that looks, bakes and tastes like white flour! It's both light in color and mild-flavored, making it the perfect choice for bakers hesitant to add the distinctive color and taste of red whole wheat to their baking.
I've been using this flour for the last six months, and my breads and other baked goods are coming out fantastic. My breads are especially light and fluffy, just like we want 'em.
Speaking of breads
, here are some yeast bread baker's tips from the King Arthur Baking Company site, (www.kingarthurbaking.com):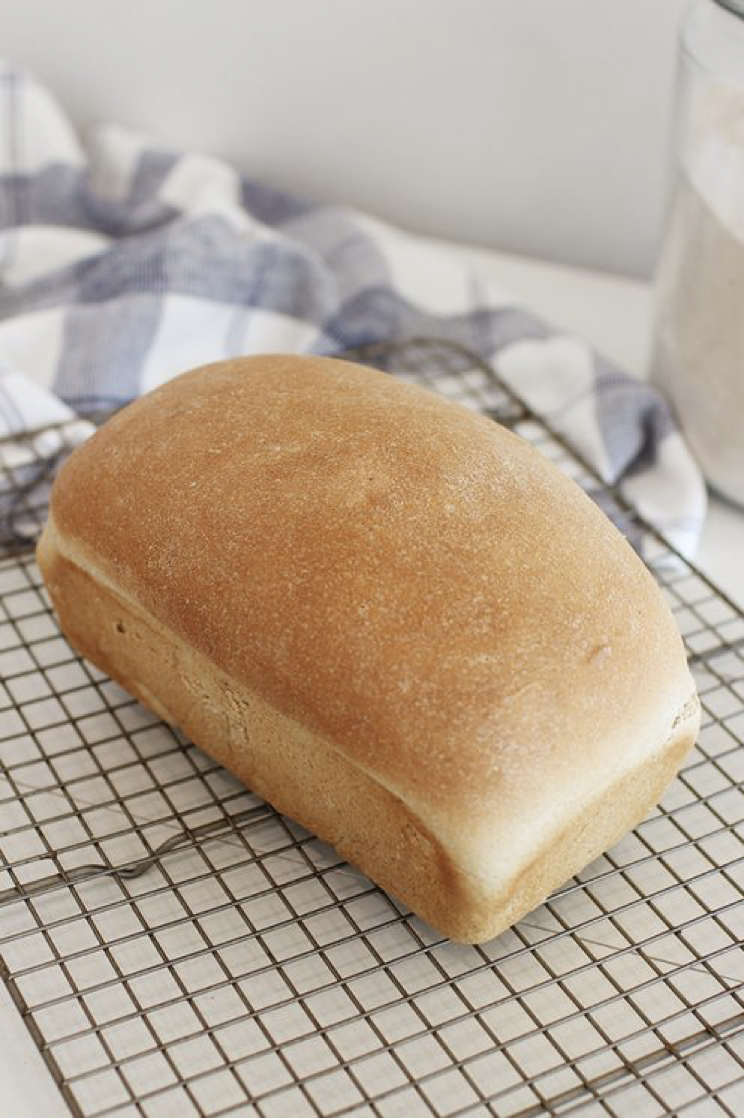 When white whole wheat flour is substituted for up to 50% of all-purpose flour, there's no need to make a change in your favorite white-flour yeast recipe — the result should be quite similar to the original.
When white whole wheat flour is substituted for 100% of all-purpose flour, adjust the dough consistency by adding 2 teaspoons additional liquid per cup of whole wheat flour used; and allow the dough to rest for 20 to 30 minutes before kneading.
Try substituting orange juice for a small part of the liquid called for in your recipe. While it doesn't lend any flavor of its own, orange juice seems to temper the potentially stronger flavor of whole wheat.
But how about cookies, brownies, and bars?
King Arthur has tips for those as well: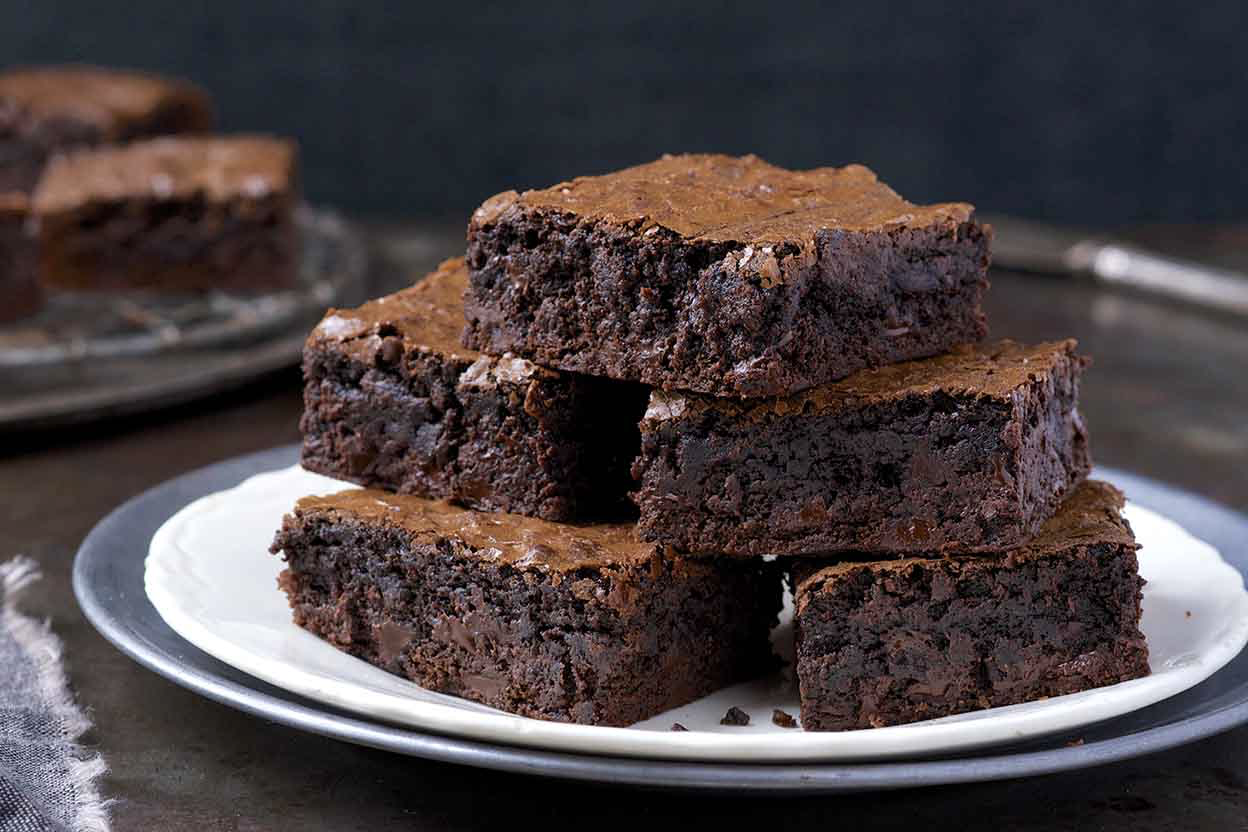 Most cookie/bar recipes calling for all-purpose flour can be made with 50% all-purpose, 50% white whole wheat without changing their flavor, texture, or look (beyond the slightest darkening).
Some plain, moist bars (e.g., brownies, blondies) benefit by resting overnight once they're baked, to soften and "tame" the flour's bran.
For drop cookies whose dough will be chilled before baking, add 2 teaspoons water, milk, or orange juice per cup of whole wheat flour.
And if you want to use this 100% white whole wheat flour in your scone, pancake, and biscuit
recipes, King Arthur gives says it works well with these also. His tips include: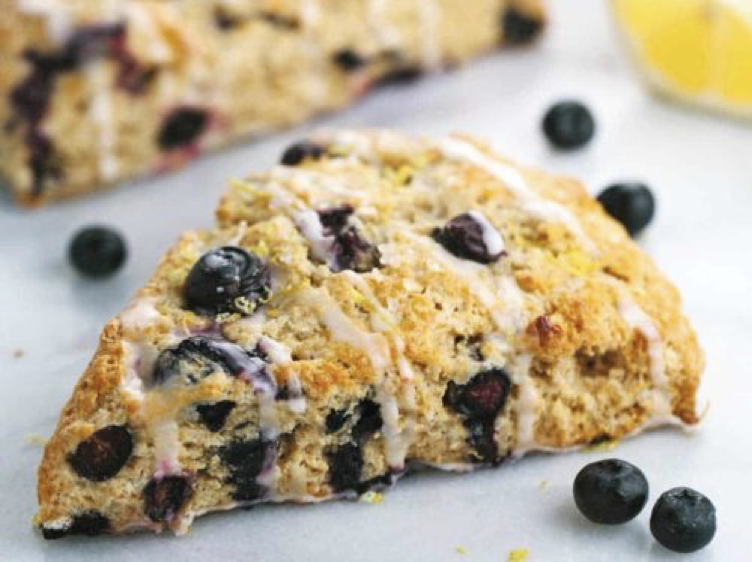 Since most scones, pancakes, and biscuits are made with all-purpose flour and are light-colored, expect slightly darker color when substituting white whole wheat flour.
Substituting white whole wheat flour for all-purpose flour in scones and biscuits won't affect their rise.
Pancake batter made entirely from white whole wheat flour will be thinner, but the pancakes will rise just as high (and be just as tender) as those made with all-purpose flour.
This amazing flour even works wonderfully in muffin and quick bread recipes.
What to know: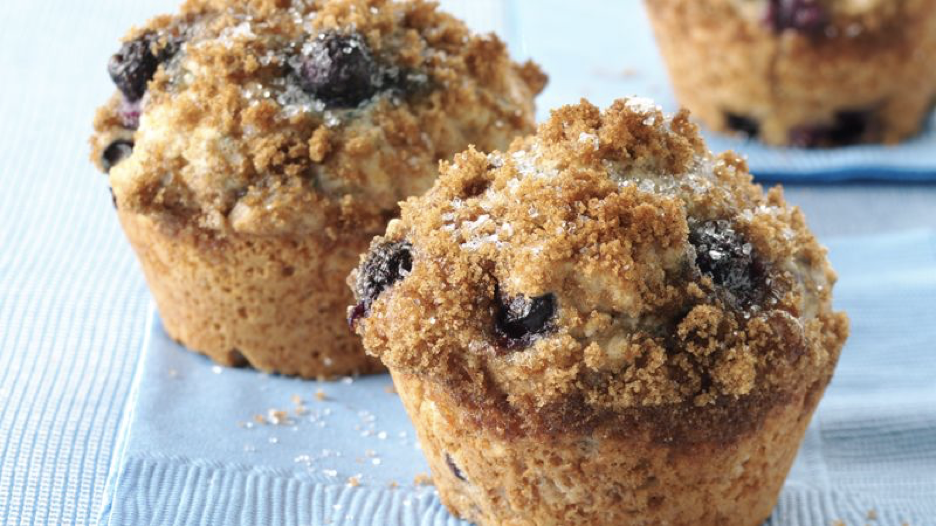 To improve texture, muffins or quick breads made with white whole wheat flour benefit from an overnight rest before serving. This alleviates any graininess that some eaters might notice — particularly kids.
While muffin batter made 100% with white whole wheat flour may seem thinner than usual, there's no need to make any liquid adjustment; they'll bake up just fine.
The darker the muffin or bread, the more easily you can incorporate white whole wheat flour and have it "disappear." Ditto baked treats with multiple add-ins: fruit, nuts, oats, etc.
Finally, what about cakes?
Oh yes, white whole wheat flour belongs in these, also. Here's what you need to know, according to King Arthur: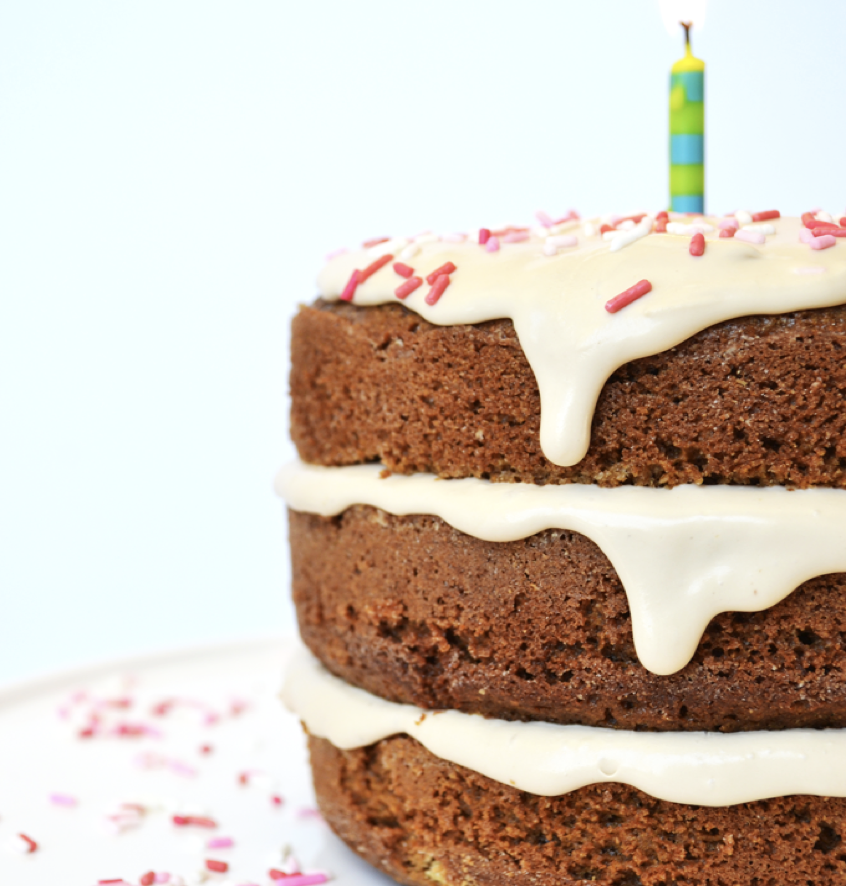 Since the bran in cakes baked with white whole wheat flour promotes a bit of crumbliness, cupcakes are easier to deal with than full-size layer or sheet cakes.
Cakes made entirely from white whole wheat flour will tend to rise flat across the top, rather than form the typical dome shape.
Like muffins and quick breads, letting cake rest overnight before serving will soften any roughness or graininess in its texture due to the bran.
We don't advise baking angel food or sponge cakes with whole wheat flour; the texture of these delicate cakes won't be the same.
The brand I'm using is WHEAT MONTANA FARMS AND BAKERY. I bought 50 pounds for $33, an exceptional deal. This company certifies their flours are chemical free, too. It's a premium all-purpose flour that hasn't failed me once. I am so excited about this product! You'll find many sources for it online.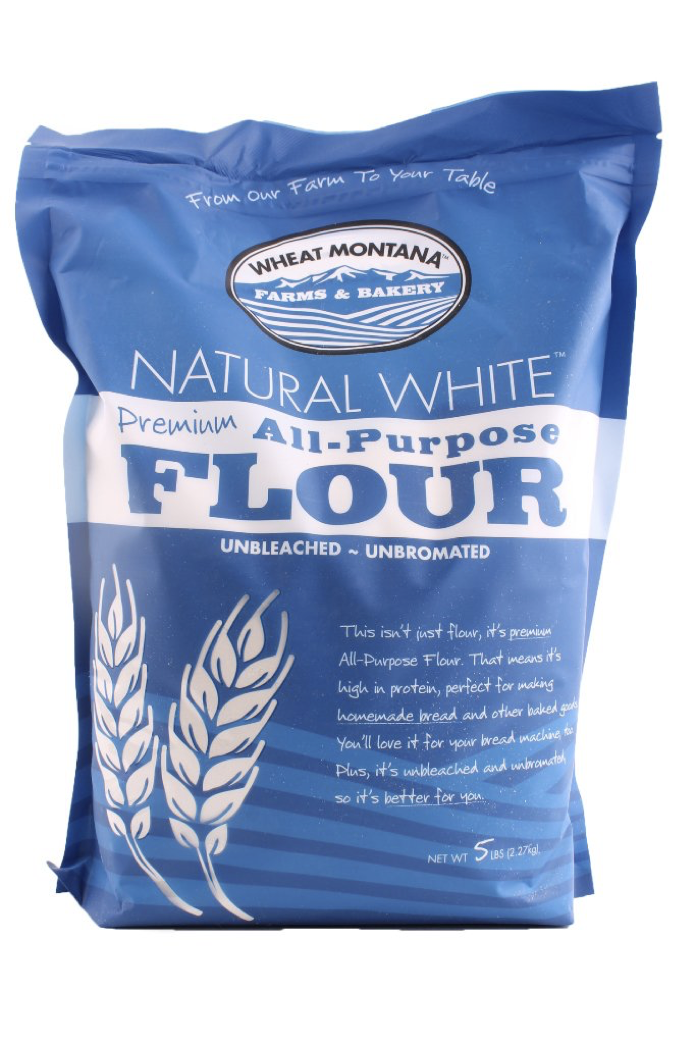 I'll close with a recipe from the King Arthur website for banana bread that calls for this great flour. It's become a favorite at our house and I think you'll like it as well.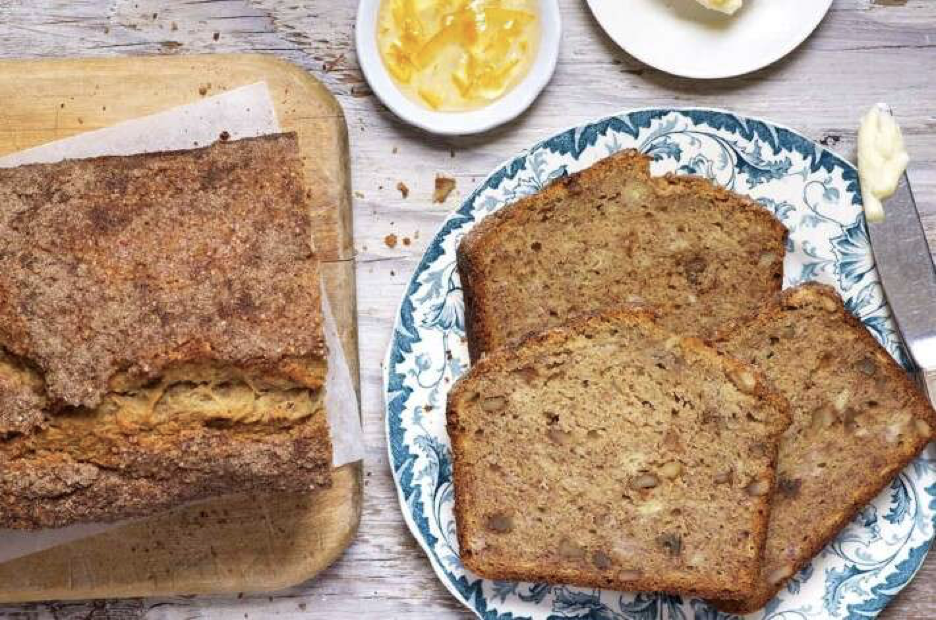 White Whole Wheat Banana Bread
Ingredients:
3 1/2
cups
sliced
bananas
(4 to 5 medium)
8
tablespoons
butter
at room temperature
1/2
cup
brown sugar
packed
1
teaspoon
vanilla extract
3/4
teaspoon
baking soda
3/4
teaspoon
salt
1/4
cup
raw
honey
2
large
eggs
2
cups
WHITE
whole wheat flour
1/2
cup
chopped
walnuts
optional; toasted if desired
Directions:
1. Preheat your oven to 350°F. Lightly grease a 9" x 5" loaf pan.
2. Mash the bananas with a potato masher or fork; or purée them in a blender or food processor.
3. In a large bowl, beat together the butter and sugar until smooth. Add the vanilla, baking soda, salt, and bananas, beating until well combined. Beat in the honey and eggs.
4. Add the flour, then the walnuts, stirring until smooth.
5. Spoon the batter into the prepared pan, smoothing the top. Let it rest at room temperature for 10 minutes.
6. Bake the bread for 50 minutes, then gently lay a piece of aluminum foil across the top, to prevent over-browning. Bake for an additional 10 to 15 minutes, then remove the bread from the oven; a long toothpick or cake tester inserted into the center should come out clean.
7. Allow the loaf to cool for 10 minutes; then remove it from the pan, and set it on a rack to cool completely. Store at room temperature, well wrapped in plastic, for several days; freeze for longer storage.
BAKING TIPS:
Want to dress up the bread's crust — and add flavor, too? Mix 2 tablespoons granulated sugar + 1 teaspoon ground cinnamon; sprinkle evenly over the top of the bread before baking.
For banana-pineapple bread, drain a 20-ounce can of crushed pineapple in juice, saving the juice for another use (or to drink). Place the pineapple in a double layer of paper towels, and wring it until it's as dry as can be. Substitute it for one of the bananas in the recipe; you may need to increase the baking time by 5 to 10 minutes.
For banana mini muffins, scoop the batter into a mini-muffin pan (in batches), and bake the muffins in a preheated 325°F oven for 10 minutes, or until they test done. Yield: 32 mini muffins.

Recipe formatted with the Cook'n Recipe Software from DVO Enterprises.
Add Recipe to Cook'n
Sources:
www.superhealthykids.com
www.jessicagavin.com
www.bettycrocker.com
www.littlebitsof.com
www.amazon.com
www.kingarthurbaking.com

Alice Osborne
Weekly Newsletter Contributor since 2006
Email the author! alice@dvo.com