A Remarkable Recipe for an Ebullient Event!
Bring out the streamers, confetti, and noise-makers! June is National Iced Tea Month! (Who knew?)
And right off the bat, I'll share a recipe for one of the most delicious iced teas I've ever had. Maybe you've had it as well, because this is a favorite on Starbuck's menu. Light, creamy and refreshing
iced matcha latte
made at home, in the blender in under a minute. This Starbucks copycat recipe tastes just as good for a fraction of the price!
(Photo courtesy of thefoodiesfithome.com)

Matcha is a type of powdered green tea that is mostly grown and produced in Japan. During the last few weeks of their growth, the tea leaves are shaded from the sun to increase their chlorophyll content and produce the vibrant green color. The leaves are then ground to produce a fine powder which is used in recipes for making teas, lattes, smoothies, and even ice-cream.
The pros at www.gimmedelicious.com say "The trick to making a good matcha latte is in the quality of the matcha powder. It's one of those things that you should spend the extra money on so you're sure to get a good brand, because matcha varies in quality. Generally, the lighter the matcha the better quality. Stay away from matcha that looks olive or brownish." So with that said, here's the recipe (found on Gimme Delicious):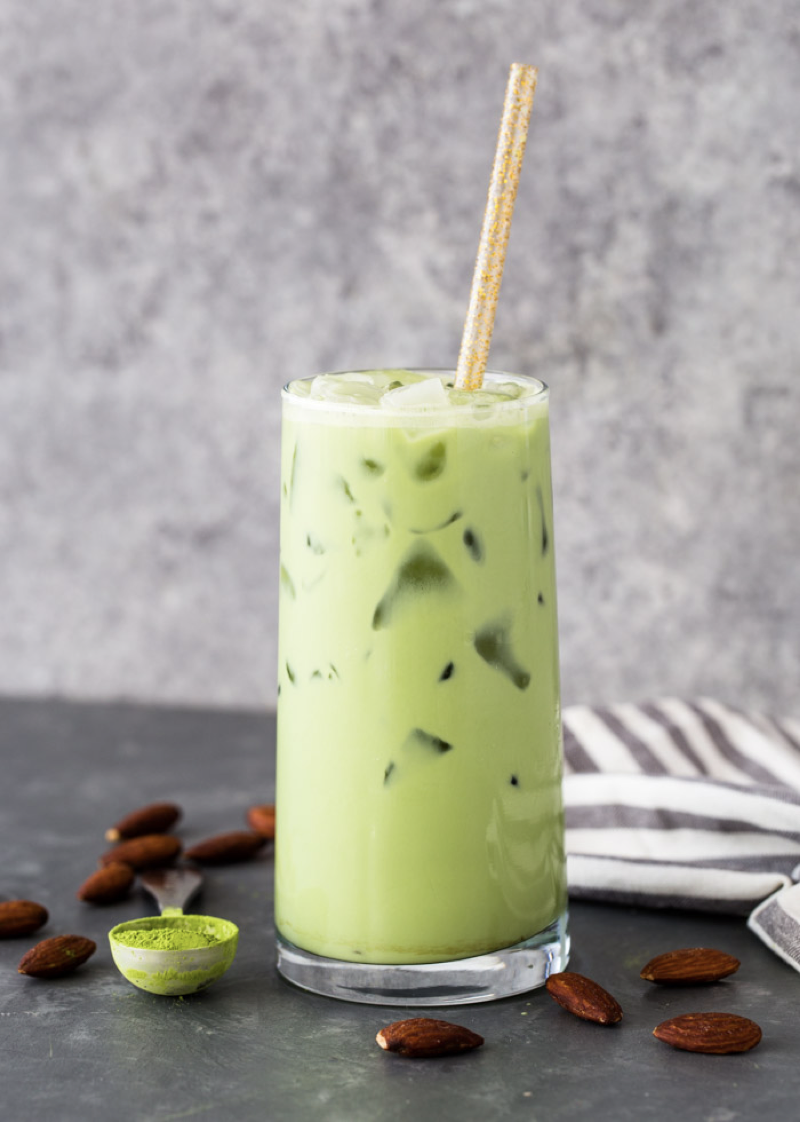 Iced Matcha Green Tea Latte
Ingredients:
1 1/2
cups
milk
of choice
2
teaspoons
matcha powder
2
teaspoons
vanilla syrup
(or raw honey or date sugar)
1
cup
ice
Directions:
1. To the bowl of a blender, add the milk, matcha powder, and vanilla syrup.Blend for 30 seconds to 1 minute or until the matcha is lump free.
2. Pour into a cup of ice and enjoy!
NOTES: Double or triple the recipe and store the remaining matcha in mason jars in the fridge for the rest of the week.

Recipe formatted with the Cook'n Recipe Software from DVO Enterprises.
Add Recipe to Cook'n
Now let's talk about why a MATCHA iced tea recipe as opposed to all the other choices out there. It's power-packed, that's why. Scientists have found several health benefits to this amazing food. And their research continues to find more, even as we speak. Consider these, for instance: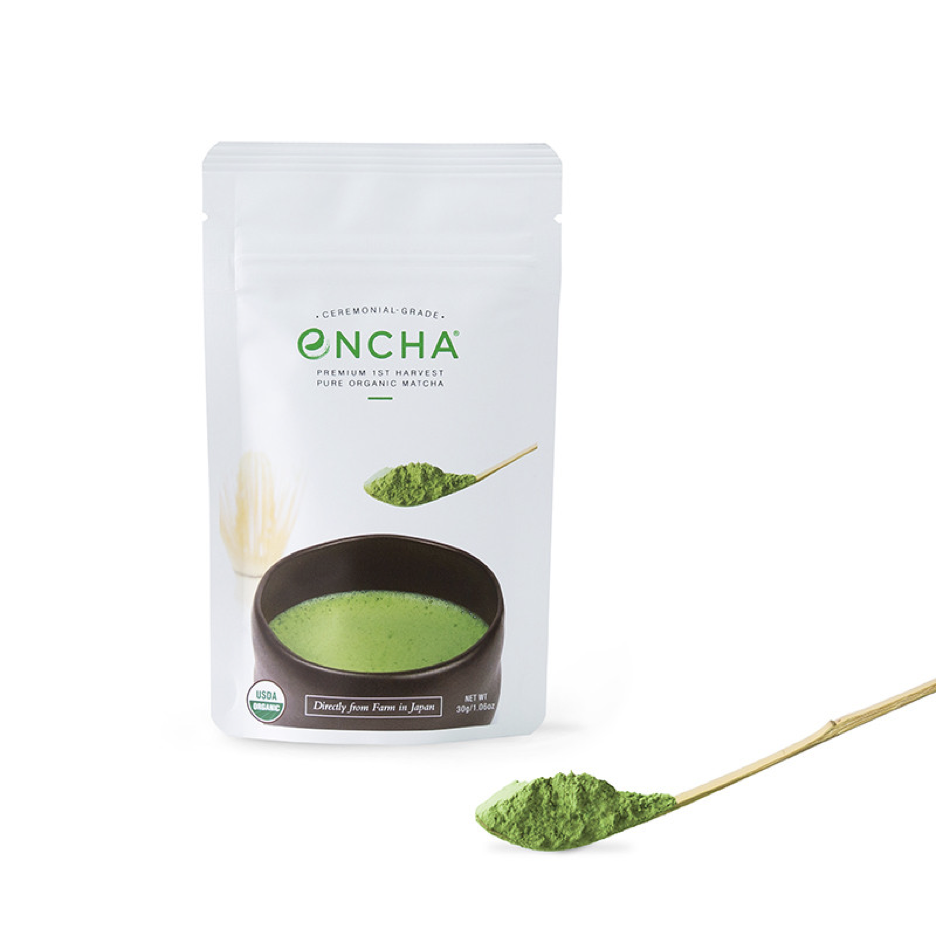 Matcha is rich in concentrated catechins
, a class of plant compounds that act as natural antioxidants.
Studies show that matcha helps prevent liver damage
and decreases the risk of liver disease.
Matcha is GOOD for the brain
. It has been shown to improve attention, memory, and reaction time. It also contains caffeine and L-theanine, which can improve several aspects of brain function.
Research shows that matcha helps inhibit
the growth of cancer cells.
Scientists have found that matcha can decrease
several heart disease risk factors.
Abundant studies show that matcha helps increase
metabolism and fat burning, both of which help with weight loss.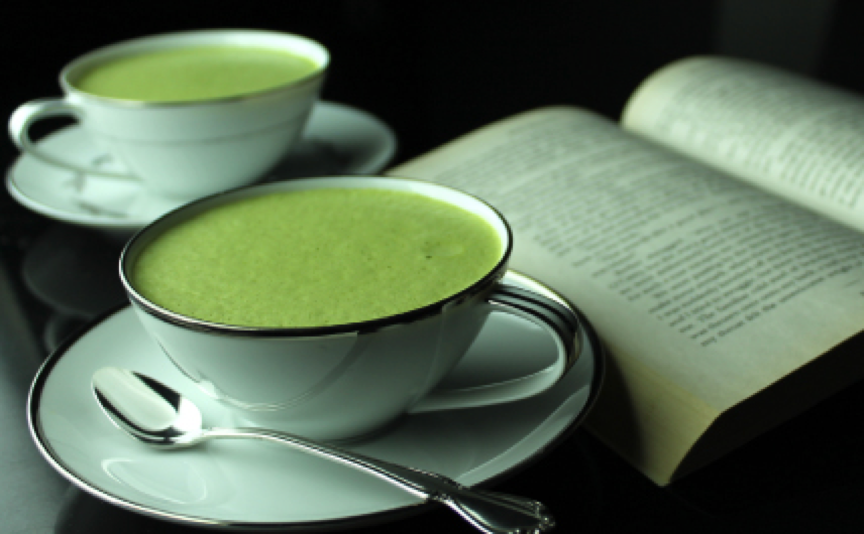 And the icing on the cake? Matcha tea is delicious and very easy to prepare. Simply sift 1–2 teaspoons of matcha powder into a cup, adding 2 ounces of hot water, and then whisk it together. You can also adjust the ratio of matcha powder to water based on your preferred consistency. For a thinner tea, reduce the powder to a half teaspoon and mix with 3–4 ounces of hot water.
There is one caveat to using matcha. (1) As always, moderation is key. Although matcha is brimming with health benefits, more is not necessarily better. It's best to limit use to 2 to 4 teaspoons a day.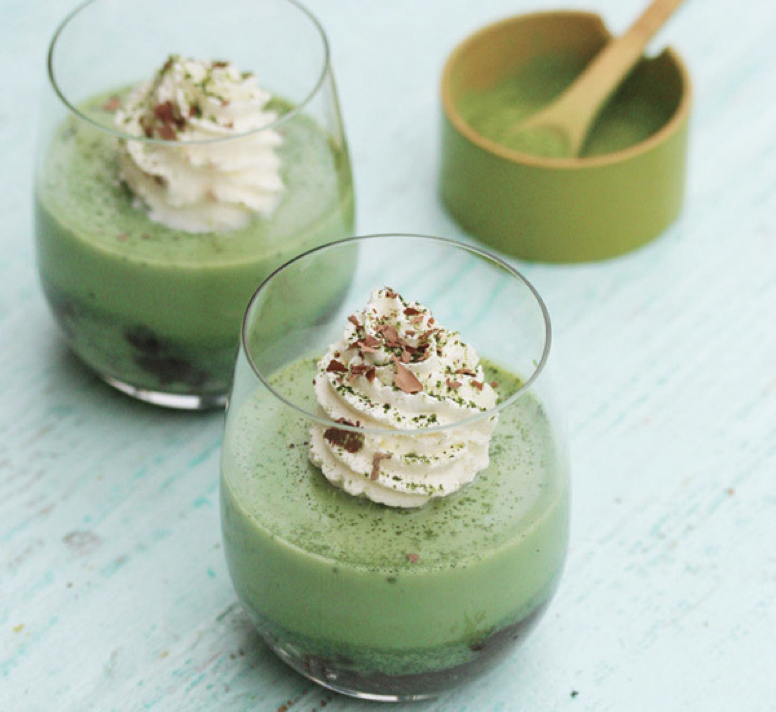 Lastly, matcha is full of possibilities. If you're feeling creative and want to go beyond the above Starbuck's copycat recipe, you can even try whipping up matcha puddings and protein smoothies as a way to boost the nutrient content of your favorite recipes. Meanwhile, let's celebrate this ebullient event with a remarkable recipe (and a big thank you to Starbucks for the inspiration)!
Sources:
www.thefoodiesfithome.com
www.gimmedelicious.com
www.thereacupoflife.com
www.superhumanentrepreneur.com
www.japancentre.com

Alice Osborne
Weekly Newsletter Contributor since 2006
Email the author! alice@dvo.com