Veggie-Prepping Tips That Take Cooking to a Whole New Level!
I don't like to rush. Rush is defined as to "move with urgent haste." Have you noticed how rushing creates an unsettling atmosphere? Especially when preparing a meal. So, I've been collecting ideas on how to work in a more relaxed, yet quicker way in the kitchen. Quicker, yet without rushing.
With this idea in mind, I'll focus on preparing fruits and vegetables, since they can eat up a lot of time in the food-prep department. Here are some good ideas that can help you work quicker, yet in a more relaxed manner while preparing the stuff we should all eat more of.
PRE-CHOP VEGETABLES for the week (a food processor works well for marathon chopping stints) and store them in airtight refrigerator keepers. Also, tape a bag to the counter by your cutting board to quickly catch the leaves, stems, peelings, etc. as you prepare your fresh veggies. Then when finished, remove entire bag and toss in the trash or empty onto your compost pile.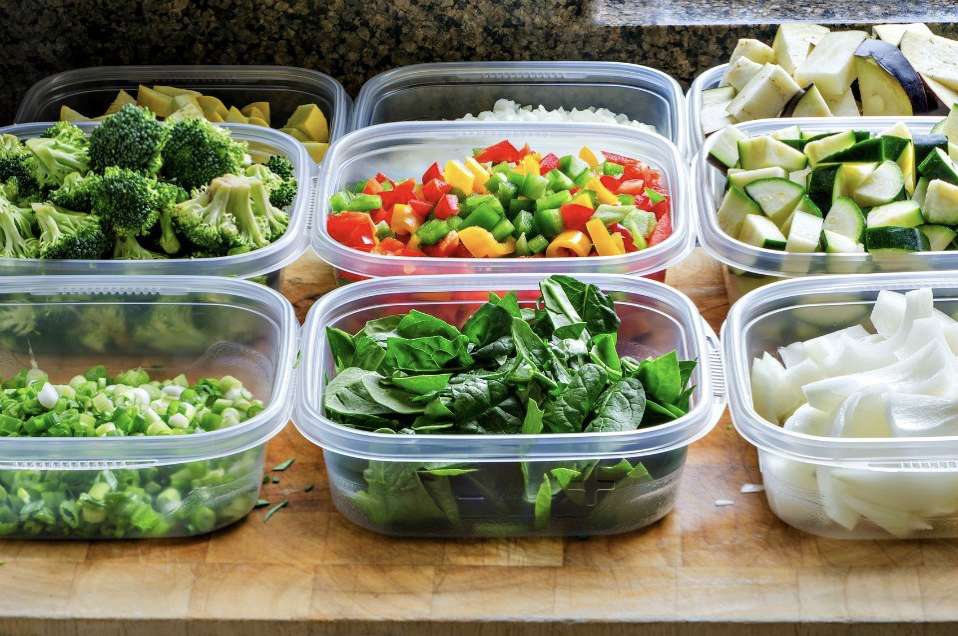 And keep prepared salad in a vacuum seal plastic container or bag for storage. OR try those green plastic produce storage bags usually found in the produce department (Peak Fresh and Debbie Meyer are two brands). They're a little pricey up front, but each bag can be re-used several times, so the cost averages out and they end up being very affordable. Stored either of these ways, produce will keep for about a week.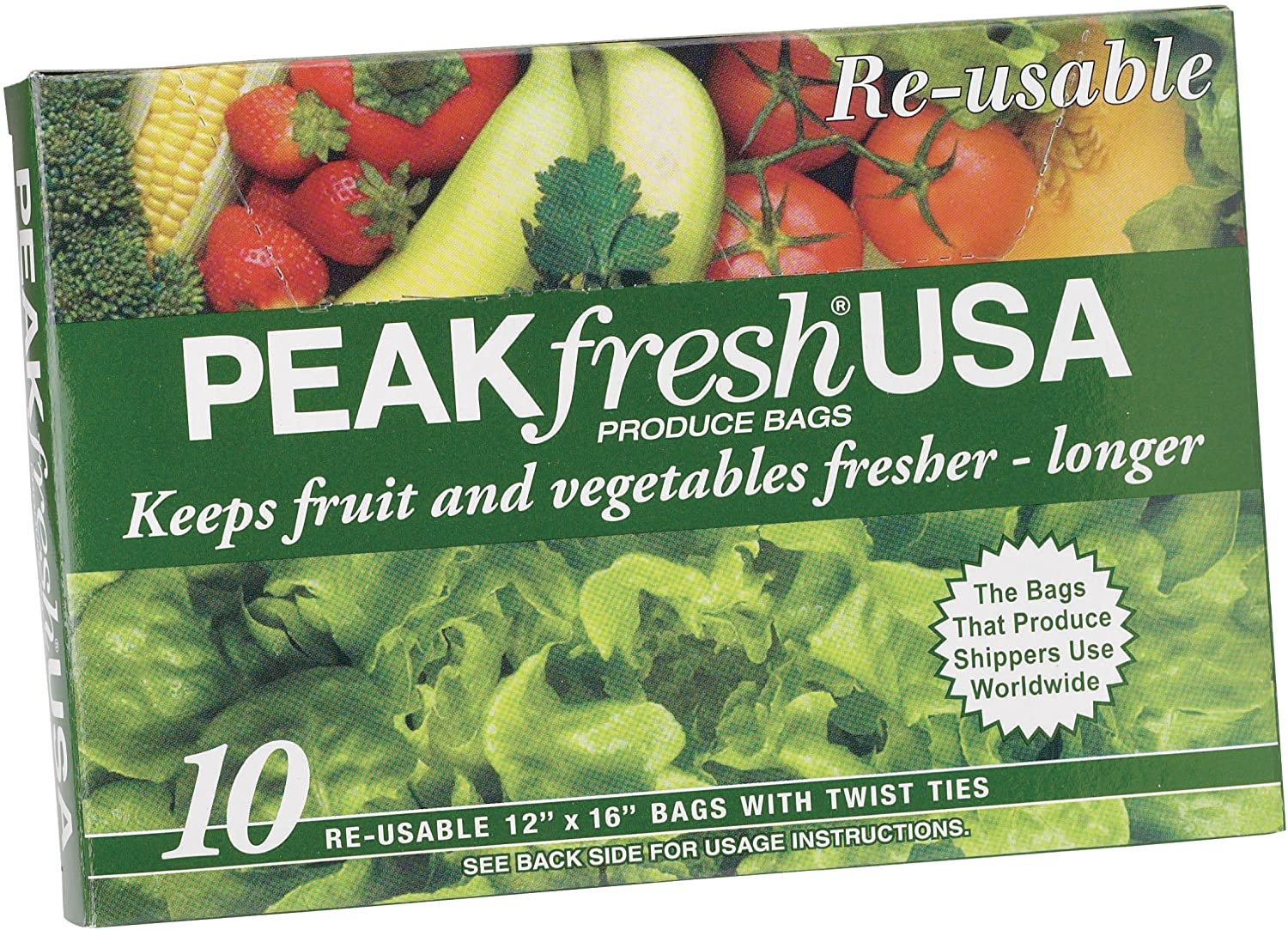 BE SURE TO FREEZE SOME OF YOUR VEGETABLES—you'll be glad they're already prepared and they'll be easy to cook with.
SCALD OR BLANCHE vegetables (broccoli, cauliflower, and corn-on-the-cob) for freezing in your dishwasher. No kidding! For broccoli and cauliflower, turn the dishwasher on the "Short Wash" cycle. Let the veggies go through a full wash cycle and then when the dishwasher gets to the "heated dry" cycle, check the veggies every 5 minutes or so until they are a perfect crisp-cooked stage. Broccoli takes about 5 minutes, cauliflower needs about twice that.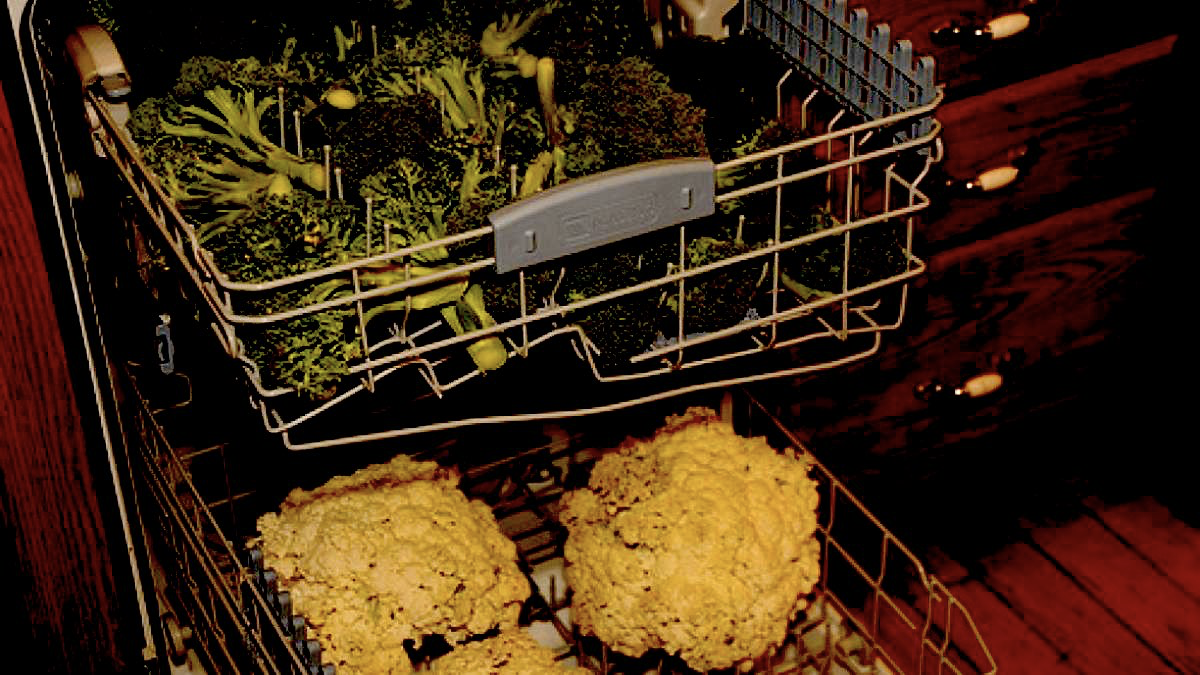 Then, let the veggies cool. Chop and place in zip lock bags and throw in the freezer. THAT'S IT! Perfect blanched frozen veggies with so little effort and no mess! I promise you will never go back to spending hours with many batches of veggies in boiling water filling up your steamy-hot kitchen!
For corn, peel and thoroughly de-silk, then stand ears vertical in the racks. Set water temperature as high as it will go and run the machine on the rinse cycle. Leave corn in the dishwasher for about an hour after the cycle stops—the steam will continue to blanche it. Then remove, let cool; cut corn off cobs and place kernels in freezer containers or bags and freeze. Talk about a minimum of muss and fuss!
WHEN STEAMING VEGETABLES, place a wet kitchen towel between the pot and the lid to keep the steam in the pot, reducing the cooking time.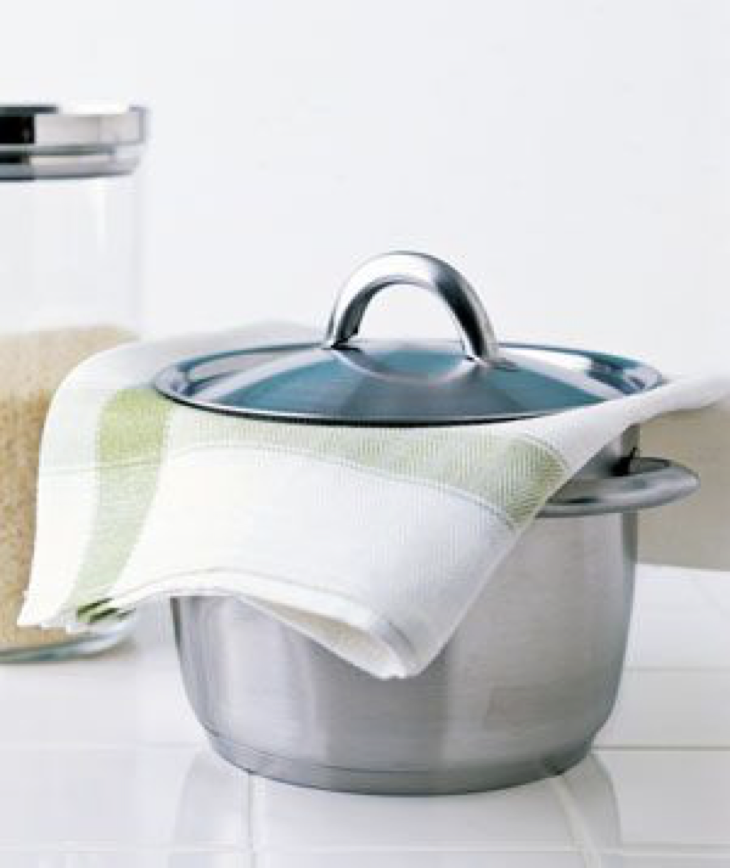 WHEN CARMELIZING ONIONS OR OTHER ROOT VEGETABLES, don't add any salt until after they are nicely browned and caramelized. Salt slows down the caramelization process.
WHEN SAUTEEING MUSHROOMS, don't crowd the skillet. They need room so the liquid they give off will evaporate quickly. Speedier evaporation means your mushrooms brown sooner.
And speaking of sauteed mushrooms, take a look at one of the tastiest and easiest mushroom recipes you'll ever find. This is from Karina of www.cafedelights.com, one of my favorite food sites.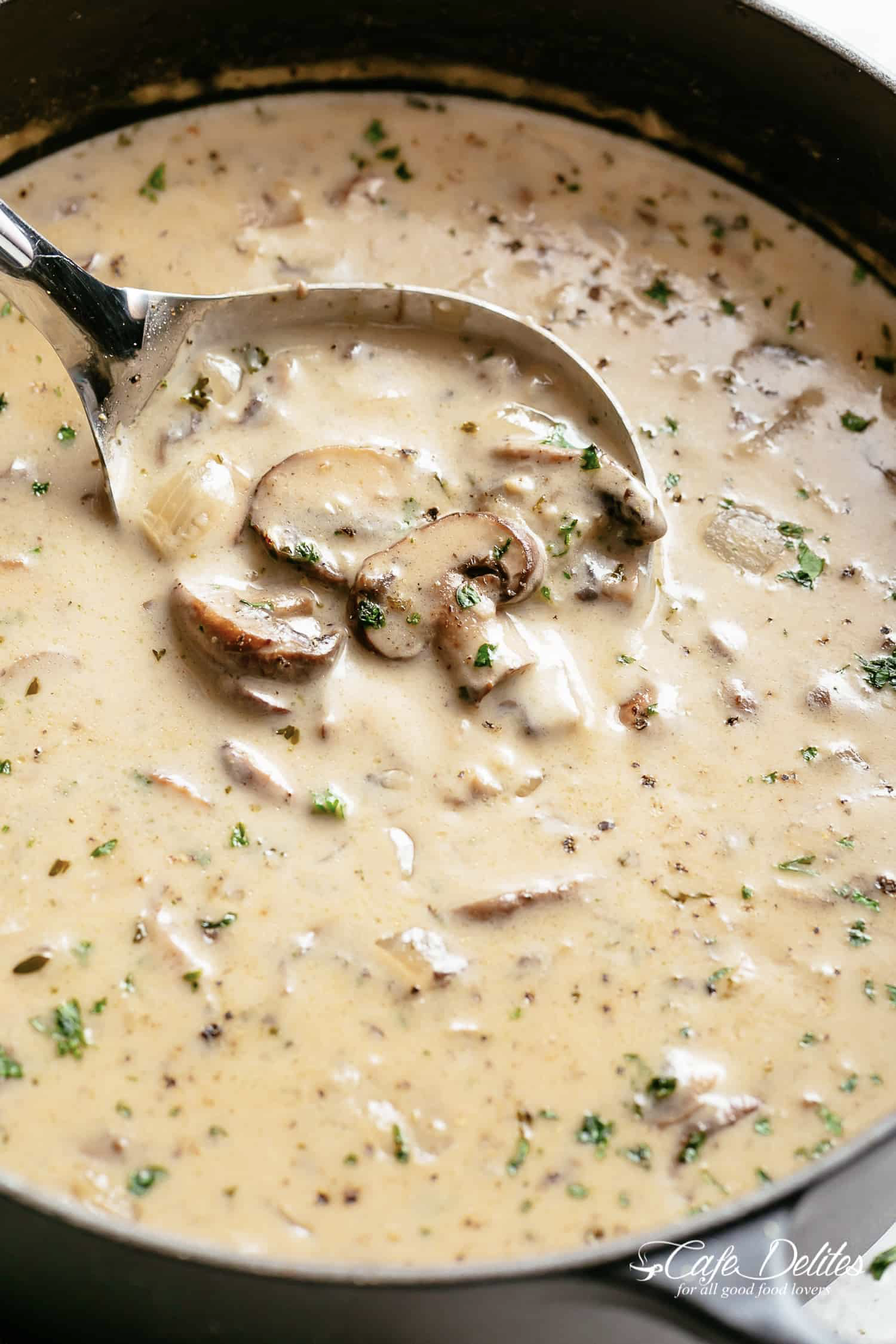 Cream of Mushroom Soup
Ingredients:
4
tablespoons
butter
1
tablespoon
extra virgin
olive oil
2
onions
diced
4
cloves
garlic
minced
1 1/2
pounds
(750 g) fresh brown
mushrooms
sliced
4
teaspoons
chopped fresh
thyme
divided
1/2
cup
Marsala
wine
(any dry red or white wine)
6
tablespoons
all-purpose
flour
4
cup
low-sodium
chicken broth
or stock
1 - 2
teaspoons
salt
to taste
1/2 - 1
teaspoon
cracked
black pepper
to taste
2
cubes
beef bouillon
crumbled
1
cup
heavy
cream
or half and half (sub with evaporated milk)
chopped fresh parsely and
thyme
for serving
Directions:
1. Heat butter and oil in a large pot over medium-high heat until melted. Sauté onion for 2 to 3 minutes until softened. Cook garlic until fragrant, about 1 minute.
2. Add mushrooms and 2 teaspoons thyme, cook for 5 minutes. Pour in wine and allow to cook for 3 minutes.
3. Sprinkle mushrooms with flour, mix well and cook for 2 minutes. Add stock, mix again and bring to a boil. Reduce heat to low-medium heat, season with salt, pepper and crumbled bouillon cubes.
4. Cover and allow to simmer for 10-15 minutes, while occasionally stirring, until thickened.
5. Reduce heat to low, stir in cream or half and half. Allow to gently simmer (do not boil). Adjust salt and pepper to your taste.
6. Mix in parsley and remaining thyme. Serve warm.

Recipe formatted with the Cook'n Recipe Software from DVO Enterprises.
Add Recipe to Cook'n
Finally, here's a bonus tip: Start with a clean kitchen and wash the dishes or load the dishwasher as you cook – cleaning up after the meal is much easier when we don't wait until after a meal to deal with the mess.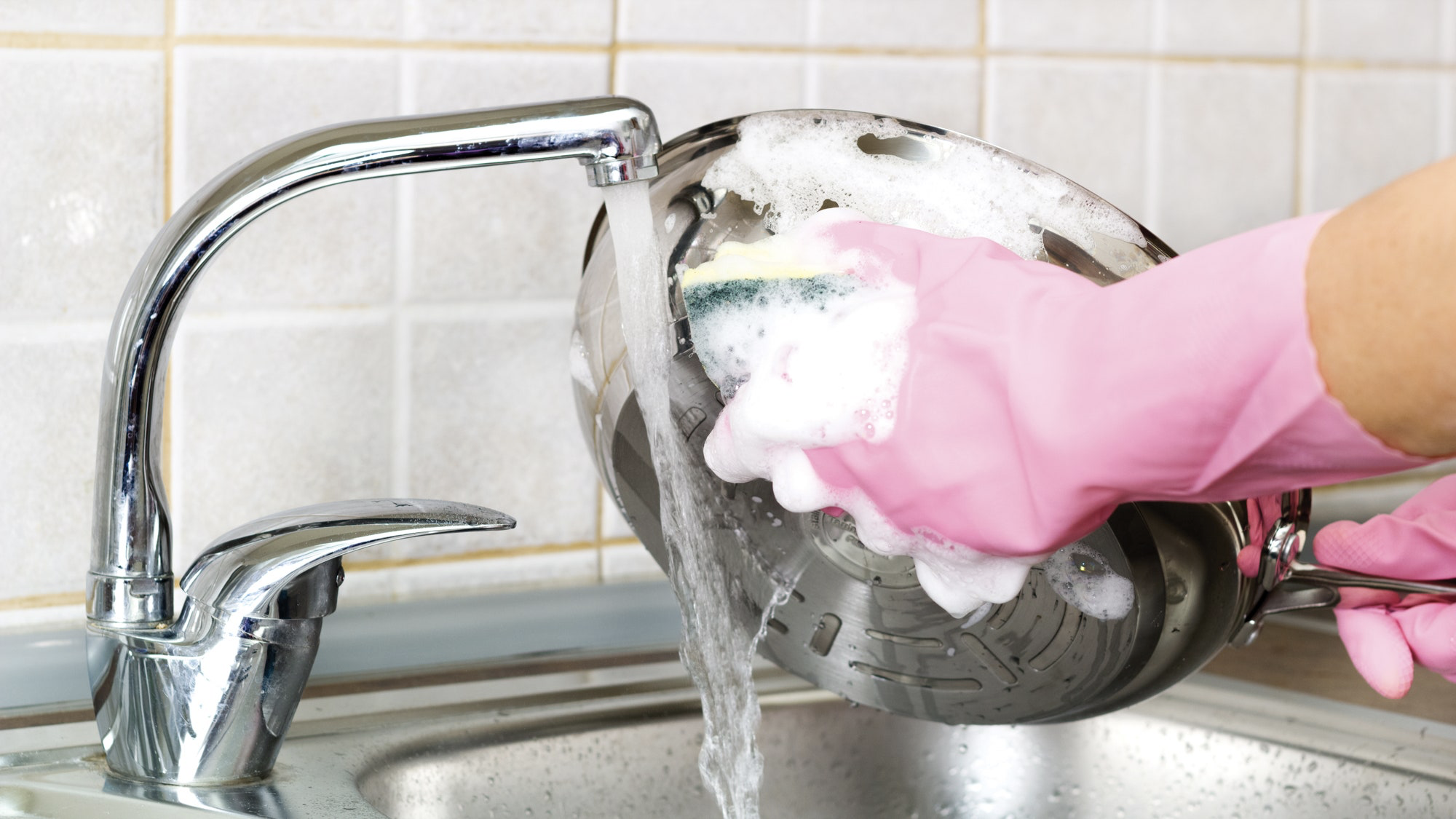 Sources:
www.ft.com
www.thehealthymummy.com
www.heraldextra.com
www.pinterest.com
www.epicurious.com
www.amazon.com

Alice Osborne
Weekly Newsletter Contributor since 2006
Email the author! alice@dvo.com