Peppermint Bark Variations- All Beautiful and Mouth-Watering!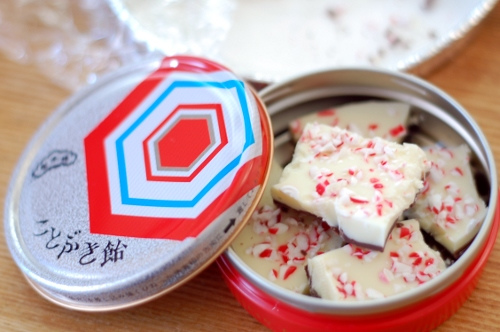 'Tis the season for all things peppermint! And in particular, peppermint bark! I love the combination of white chocolate with dark, and a dash of peppermint. It just makes all my tastebuds so happy! And it's just such a gorgeous combination! While I could definitely snack on classic peppermint bark all day, I also love variations! And there are SO many things you can do with this killer flavor combo.
Cookies.
Chocolate cookies, white chocolate spread, crushed candy canes. 'Nuff said.
Hot chocolate.
Mint hot chocolate is one of my favorites. You can either start with a dark base and throw in some white chocolate chips (or whipped cream!), or start with a white base and add chunks of dark chocolate. Top with crushed candy canes. It's hard to mess this one up!
Dip.
I love dips. And I bet this would be an especially tasty one! And such a pretty addition to your Christmas spread!
Peppermint Bark Dip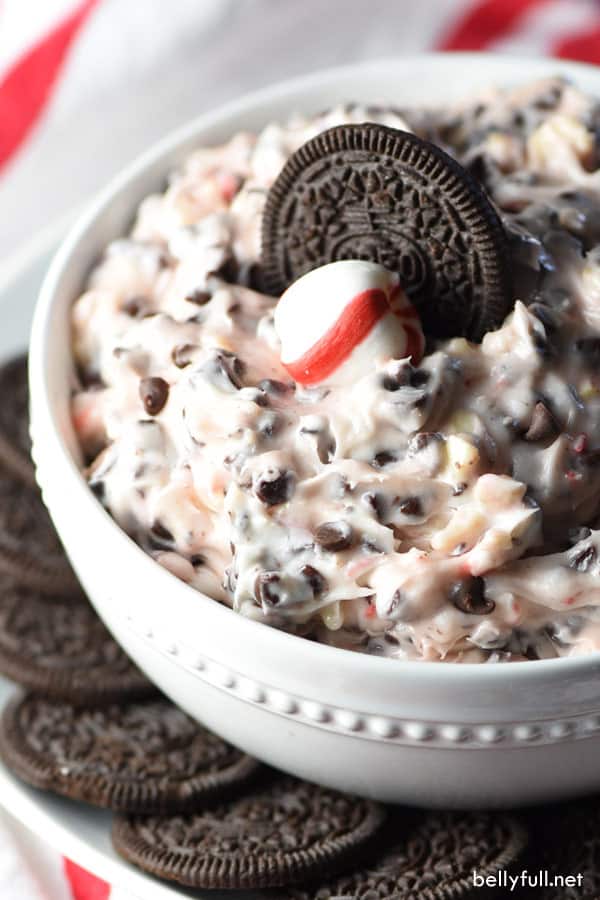 Whip up a batch of this no-bake Peppermint Bark Dip in only 10 minutes. Then take it to a holiday party and watch all your friends fight over it. It's AMAZING.
Yield:
2 cups
Serving size:
10
Calories per serving:

244




Ingredients:
1
(8-ounce) package
cream cheese
, softened
1/2
cup
unsalted
butter
, softened
1
cup
mini chocolate chips
10
squares
peppermint bark, , finely chopped (about 1 cup)
1
mini
powdered sugar
6
round
peppermint candies
, finely crushed (about 3 tablespoons)
Directions:
In a large bowl, whip cream cheese and butter together with a handheld mixer. Add all remaining ingredients and mix until well combined.
Eat right away or allow to chill in the refrigerator for 1 hour.
Serve with Oreo cookies or chocolate Graham crackers.
Source:
https://bellyfull.net/peppermint-bark-dip/

Recipe formatted with the Cook'n Recipe Software from DVO Enterprises.
Add Recipe to Cook'n
Dipped pretzels.
Layer with dark and white chocolate, and sprinkle crushed candy canes on the chocolate while it's still soft. The added salty crunch from the pretzel is a tasty addition I would imagine!
Rice Krispie Treats.
You could go a similar route as the pretzels, but a fun variation would be to use cocoa pebbles instead of rice krispies! Then you can just dip them in white chocolate and candy canes to complete your flavor combo!
Popcorn.
It's the perfect base for so many things- and peppermint bark would be no exception. Mix your plain popcorn in melted white chocolate. Let it cool and drizzle dark chocolate over it. Top with crushed peppermint candies and voila! A beautiful, minty treat.
Muddy Buddies.
While the classic is still a favorite, I have loved every variation I've tried. And I'm sure this would be a killer combo! You could split the Chex and cover half in white chocolate and half in semisweet chocolate, or you could use Chocolate Chex and cover it all in white chocolate. Then just toss in some crushed candy canes or some chopped pieces of peppermint bark. So delicious!
Dipped Oreos.
You already have the chocolate component, just dip in white chocolate and sprinkle with crushed peppermint candies and you have an easy and cute holiday treat ready to go!
Oreo truffles.
I love me some regular Oreos, but Oreo truffles take it up to the next level! Just crush a bunch of Oreos and mix with cream cheese, and dip in white chocolate and crushed candy cane pieces. My mouth is watering just thinking of this combo!
Fudge.
I see a couple ways of doing this one as well. You could layer it, with dark on the bottom, let it set, and then add white fudge on top. You could swirl dark and white fudge together, to create a kind of marble look, or you could simply use a white or dark base and then add in chunks of peppermint bark.
Bundt cake.
These are such a simple way to present something beautiful on your table. A dark chocolate bundt cake drizzled in white chocolate and peppermint candy would be stunning- and tasty!
Sugar Cookie Bars.
These look absolutely divine. I think these are definitely on my "need to make ASAP" list!
Chocolate Peppermint Bark Sugar Cookie Bars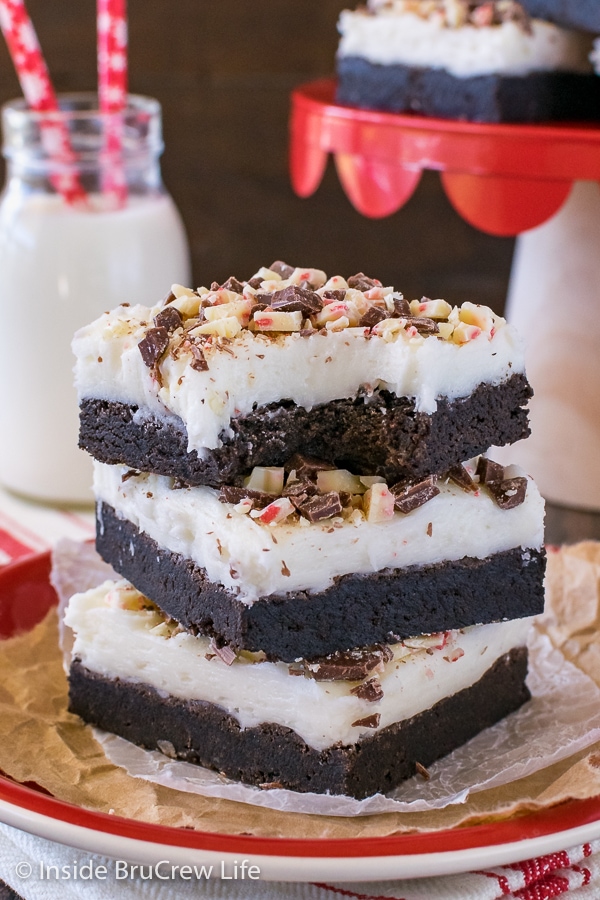 Prep time:
Cook time:
Yield:
24 bars
Serving size:
24
Calories per serving:

223




Ingredients:
1/2
cup
unsalted
butter
, softened
1/2
cup
packed
brown sugar
1/2
cup
granulated sugar
1
large
egg
2
teaspoons
vanilla extract
2
tablespoons
milk
2
cups
flour
1/2
cup
dark
baking cocoa
powder
1
teaspoon
baking powder
1/2
teaspoon
salt
For the Frosting
1/2
cup
unsalted
butter
, softened
1/2
teaspoon
salt
1/2
teaspoon
peppermint extract
3 1/2
cups
powdered sugar
6
tablespoons
heavy
whipping cream
1
cup
chopped
peppermint bark
Directions:
Preheat the oven to 375 degrees F. Line a 9x13 pan with foil or parchment paper and spray with nonstick spray.
Beat the butter and sugars until light and fluffy. Add the egg, vanilla, and milk and beat again.
Stir together the flour, cocoa powder, baking powder, and salt. Slowly add to the butter mixture until a dough forms. (if you are using a hand mixer, this will take some time).
Press the cookie dough evenly in the bottom of the prepared pan. Bake for 13-14 minutes. Remove and let cool completely.
Beat the butter, salt, and peppermint extract until creamy. Slowly add the powdered sugar and whipping cream until it is mixed in. Beat on high for 1-2 minutes until it is light and fluffy.
Spread the frosting on top of cooled cookie bars. Sprinkle with chopped candy bar pieces. Store in a sealed container.
Source:
https://insidebrucrewlife.com/chocolate-peppermint-bark-sugar-cookie-bars/

Recipe formatted with the Cook'n Recipe Software from DVO Enterprises.
Add Recipe to Cook'n
What would be your favorite peppermint bark variation? I mean, they all look delicious ;). Or is there another creation you would make? Share with us below!
Source:
https://bellyfull.net/peppermint-bark-dip/
https://en.wikipedia.org/wiki/File:Peppermint_Bark_(3197351955).jpg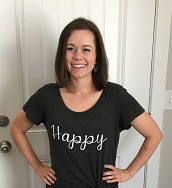 Camille Hoffmann
Weekly Newsletter Contributor since 2014
Email the author! camille@dvo.com