10 More Secret Ingredients
Shhhhhh…….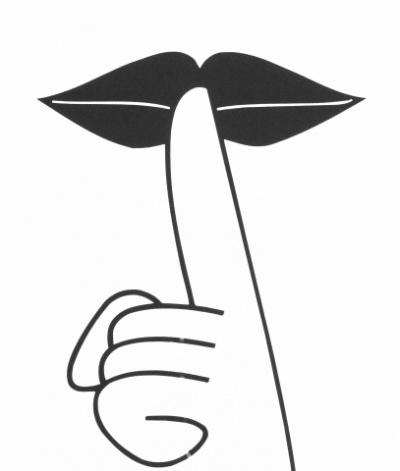 Hello Cook'n Readers!
I found an article with the secret ingredient that 50 great Chefs use to make their dishes amazing!
I am going to spotlight 10 secret ingredients and 10 Chefs in the next 5 weekly newsletters. Don't you just LOVE being part of the Premium Subscription plan and receive the weekly newsletter?!
Enjoy the following 10 secret ingredients and be sure and try them in your recipes!
10 More Secret Ingredients
Great chefs tell what makes their dishes pop.
21. Espresso
In all my restaurants I brew espresso not just to serve as a warm beverage but as a secret addition to chocolate mousse and also in marinades for meat. For chocolate mousse and other chocolate desserts, just a touch of espresso really complements the flavor while adding a layer of complexity. Not too much, though, as you don't want to actually taste coffee.
Marc Murphy
Chopped

22. "The Craigie Trinity"
Coriander seed, fennel seed and New Mexico chile flakes: They go in pretty much everything we make.
Tony Maws
Craigie on Main, Cambridge, MA

23. Harissa
I like to use this North African hot sauce to give my guests that aha! moment. Use it in sauces, like an aïoli for shrimp, or as a special spread on a sandwich.
David Myers
Comme Ça, Los Angeles and Las Vegas

24. Horseradish
I love the bold flavor of fresh horseradish. I grate it over grilled trout and mix it into applesauce and pear sauce to use as a condiment on roast pork sandwiches.
Christopher Israel
Grüner, Portland, OR

25. Kuzu Root Starch
I add kuzu root starch to soups because it is a great thickener and great for digestion. Sometimes I even make kuzu crisps, or crush it up and use it as a crust on proteins.
David Bouley
Bouley and Brushstroke, New York City

26. Lemon
Cooking with as many fatty animals as I do, I can't live without the acidity of lemon (both juice and zest) to cut through the fat.
Michael Symon
Iron Chef America
27. Bacon Fat
Bacon fat, baby! Who doesn't love that smoky, hearty flavor? And you know how Gina and I love our pigs! We like to chop up some bacon, throw it in a skillet, render the fat and use that flavor to sauté our veggies. Oink!
Pat and Gina Neely
Down Home with the Neelys

28. Mint
I put mint in a ton of stuff: Bolognese, pesto, linguine with clams. It adds such a clean, crisp pop to food. People have a hard time figuring out what they are tasting, and after I tell them, they can't understand how they didn't pick up on it.
Ethan Stowell
Anchovies & Olives, Seattle

29. Palm Sugar
I use a mix of three parts butter to one part palm sugar for basting meats at the end of the cooking process. It creates a sweet, chewy, crunchy coating on the outside.
Paul Kahan
Avec, Blackbird and Publican Quality Meats, Chicago

30. Pandanus Leaves
I use these long grassy leaves to infuse a vanilla flavor in steamed rice, coconut milk, even meat stews. Add them to the water in the bottom of your steamer to perfume whatever you are steaming.
Andy Ricker
Pok Pok, Portland, OR, and Pok Pok NY, Brooklyn
…..10 more coming with the next weekly newsletter – stay tuned!