This Ginger's Tips on How to Prep, Use and Store Fresh Ginger
With so many different cultures in my area there are a ton of exciting and delicious restaurants to try. I have really enjoyed trying new cuisines and exploring new flavors. One of my favorite types of food I have fallen in love with is pho noodles, which are a Vietnamese dish. It is a bowl of rice noodles in a vibrant, smooth broth that makes your mouth dance with all of the many different flavors. Usually it has thinly sliced beef in it and they bring you a plate of fresh vegetables and herbs to put on the top if you wish--usually bean sprouts, chopped green onions, Thai basil, Thai chili peppers, lime wedges, and cilantro. It is such a comforting but refreshing dish all at the same time.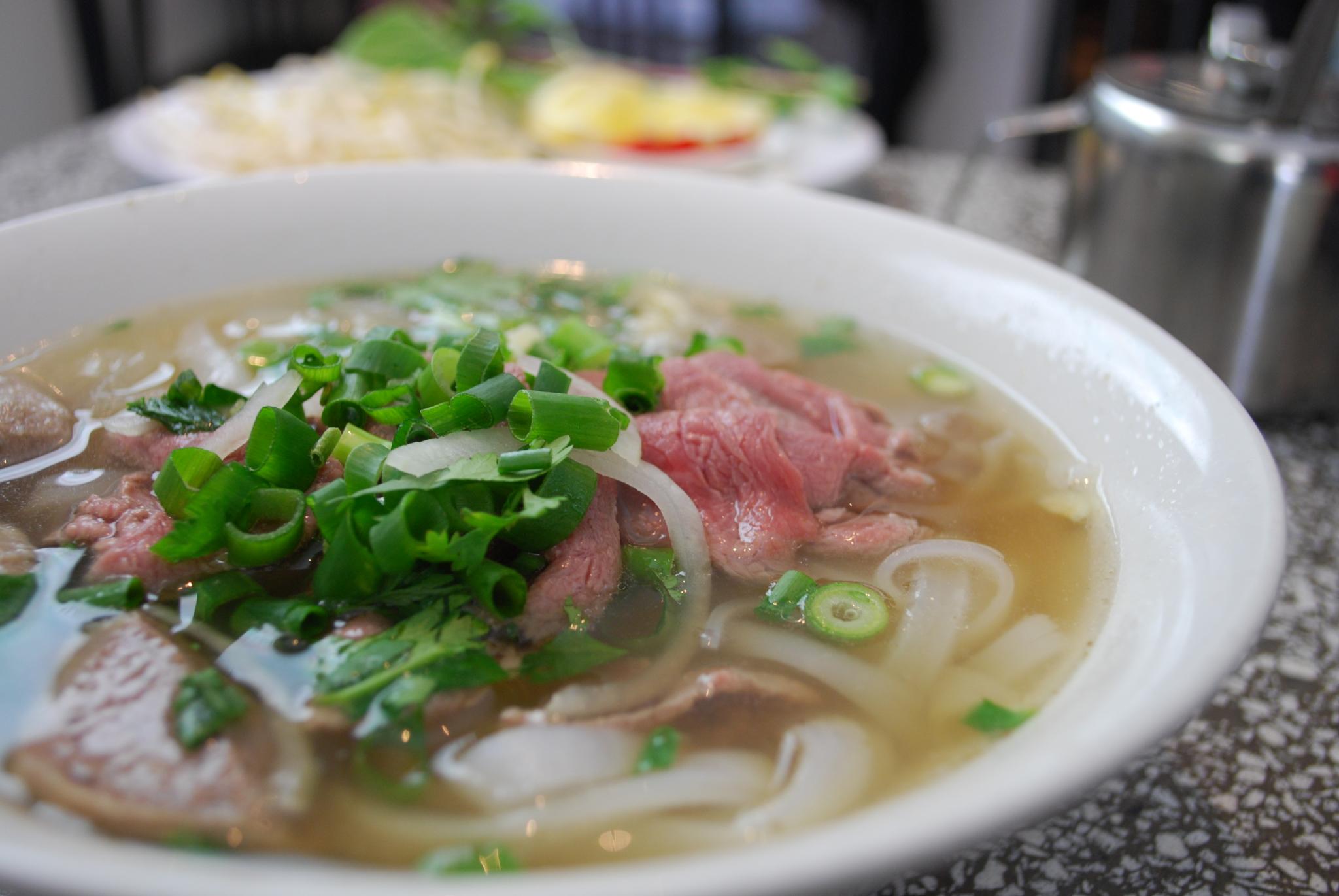 One of my favorite flavors I absolutely love in the broth is the flavor of the ginger. Ginger has such a beautiful and peppery flavor that I love. Now I love to buy a bulb of ginger and try and incorporate it in my home cooking.
The problem is...you buy that bulb of ginger and only grate a teaspoon here or there and before you know it--it has gone bad. It's such a shame to throw away most of that beautiful ginger. So I have found some great tips on how you can preserve all that ginger and have some fresh ginger on hand at any given moment.
When Purchasing Fresh Ginger
Look for firm pieces, with taught tan skin, and minimal dry spots. If the ginger is looking shriveled, dried out, or has soft spots, it's a sign the ginger is past its prime and won't have good texture or flavor.
Peeling and Cutting Ginger
Even though the skin on ginger is edible, it lacks flavor and can also leave an unpleasant texture to a dish you're making. If you are going to puree or blend the ginger, you don't need to worry about peeling it, because the blender will break the skin down completely. However, if you are cutting ginger into slices, matchsticks, or a fine dice, then it pays to take an extra moment to peel away the skin.
Start with a vegetable peeler to remove the majority of the skin. Then use a spoon to scrape and remove any remaining skin trapped within the grooves and nooks of the knob.
Always cut across the grain since each finger of ginger has tough fibers running lengthwise throughout it. Cutting across the grain will result in tender pieces.
Once you divide the knob of peeled ginger into individual fingers, cut crosswise for slices. If you need matchsticks, stack the slices and cut across again to yield thin and tender matchsticks. Do not be tempted to cut lengthwise for long matchsticks or you will have those long fibers running through them, resulting in a texture that is stringy and tough.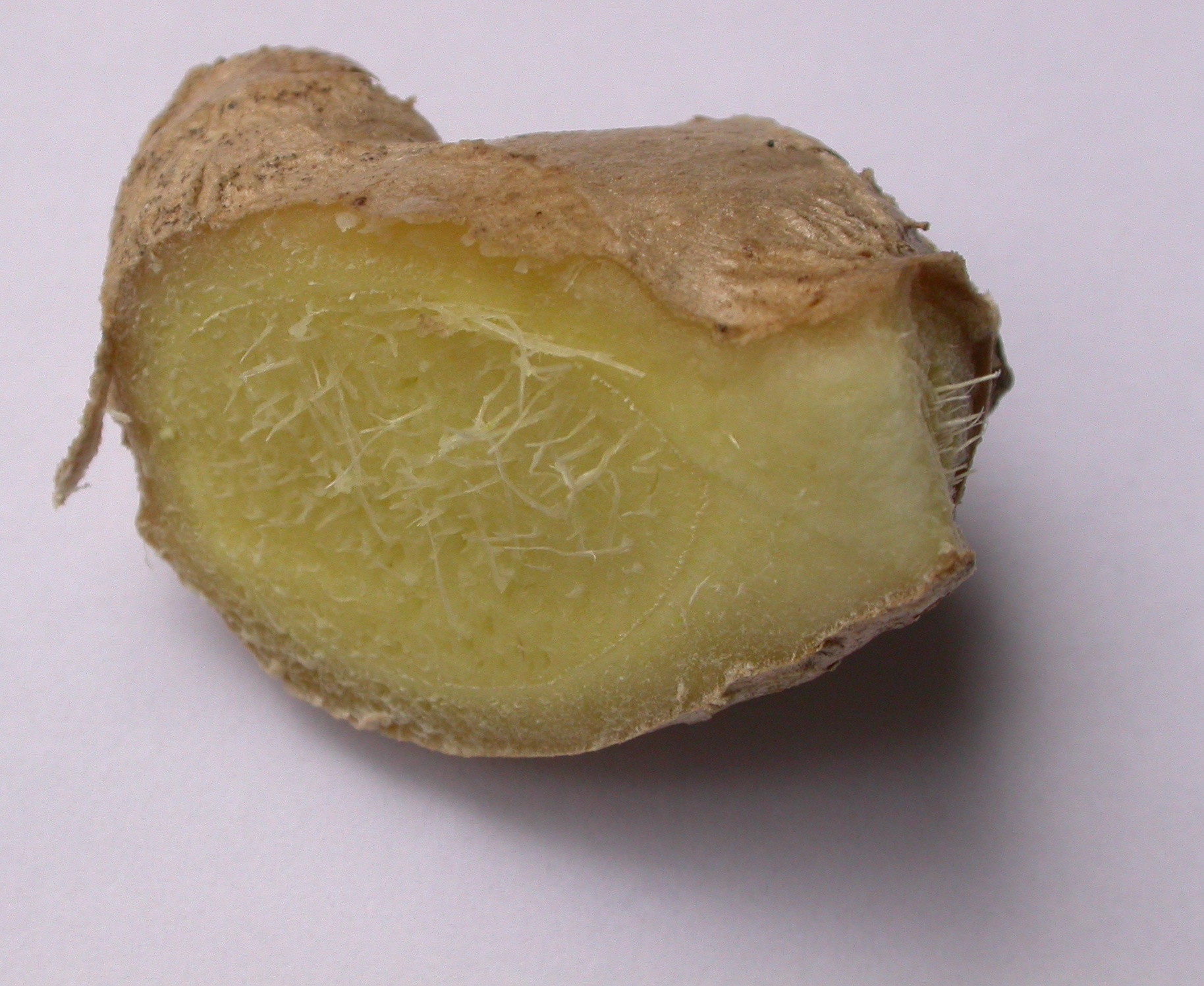 If you do want longer matchsticks, cut diagonally across the finger, like you would slice a baguette.
Puree and Freeze for Bulk Prep
The best way to always have ginger on hand is to puree and freeze it, so you are able to break off a chunk and use fresh ginger right away.
Save time by leaving the peel on since the blender will be doing most of the work. However, you still need to make sure you are slicing against the grain. Even a high-end blender like a Vitamix or BlendTec will struggle to break down the tough fibers.
After slicing the ginger crosswise with the skin still one, blend it into a smooth puree with just enough water to get things moving. Then you can freeze the ginger puree flat in zip top bags. Anytime you need ginger, just crack off a piece--since the ginger is frozen flat, it melts back into a puree. The puree is perfect for instant ginger tea, for adding some kick to your morning smoothie, and for stirring into braises.
Need Only a Little?
While an unpeeled piece of ginger can last a good couple of weeks in the fridge, if you are using it only occasionally you're better off storing it in the freezer. After peeling off a knob of ginger, wrap it tightly in plastic and store it in the freezer whole. Then you can use a microplane to grate it from frozen for delicate flakes of ginger snow, which easily work their way into sauces. Because you've Already done the hard part of peeling it, you can quickly add a pinch to any dish!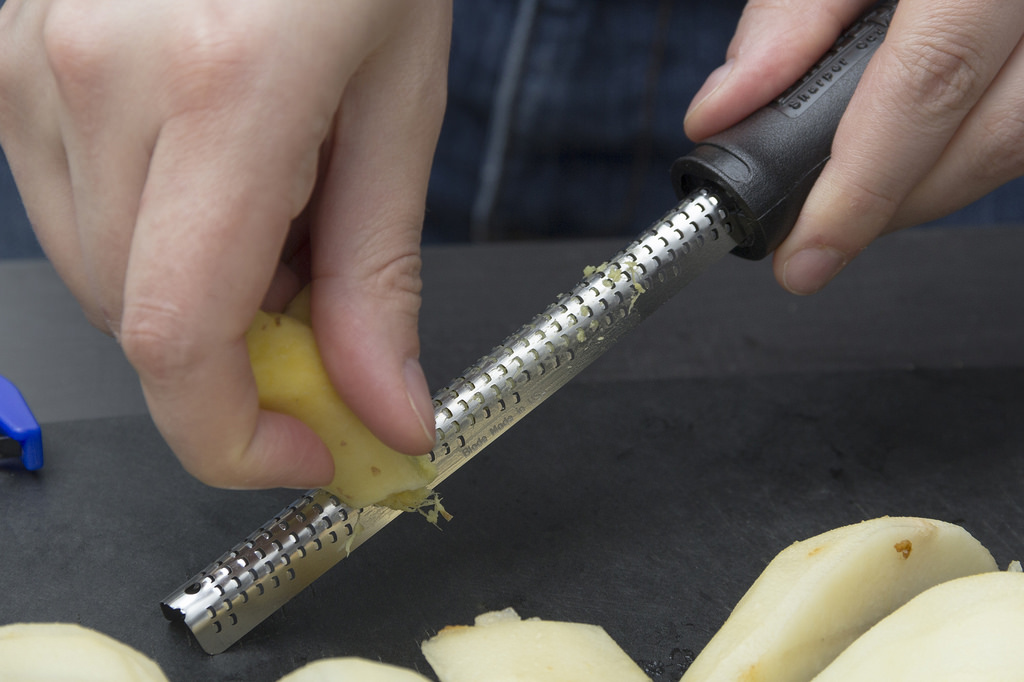 Here is my absolute favorite meal to make with ginger--Mongolian beef ramen. It is a pretty quick meal that packs a lot of punch--perfect for a busy weeknight meal.
Mongolian Beef Ramen
Ingredients:
1 lb. sirloin steak, sliced against the grain

2 tbsp. corn starch

2 tbsp. vegetable oil

1 tbsp. sesame oil

3 garlic cloves, minced

1 tsp. minced ginger

1/2 c. soy sauce

1/4 c. brown sugar

1 c. chicken broth

pinch red pepper flakes

1 large head broccoli, cut into florets

1 carrot, peeled and cut into matchsticks

3 package instant ramen, flavor pack discarded

3 green onions, thinly sliced

Toasted sesame seeds
Directions
Cook ramen noodles according to package instructions. Drain and set aside.

In a large skillet over medium-high heat, heat vegetable oil. Toss beef with corn starch. Cook until crispy, about 2 minutes per side. Transfer to a plate.

Reduce heat to medium-low. Add sesame oil to skillet and stir in garlic and ginger. Cook until fragrant, 1 minute then add soy sauce, brown sugar and chicken broth. Bring mixture to a boil, reduce heat and simmer until the sauce is thickened, 3 to 5 minutes.

Add broccoli and carrots then cover the skillet with a tight-fitting lid and cook until the vegetables are tender, about 5 minutes.

Return beef to skillet and stir until completely coated in sauce. Stir in cooked ramen noodles and green onions. Garnish with toasted sesame seeds.
Add Recipe to Cook'n
Sources:
www.flikr.com
www.commons.wikimedia.org
www.seriouseats.com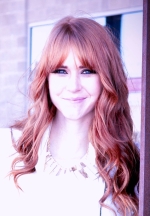 Mary Richardson
Weekly Newsletter Contributor since 2014
Email the author! mary@dvo.com