Halloween Treats That Are Spookily Easy!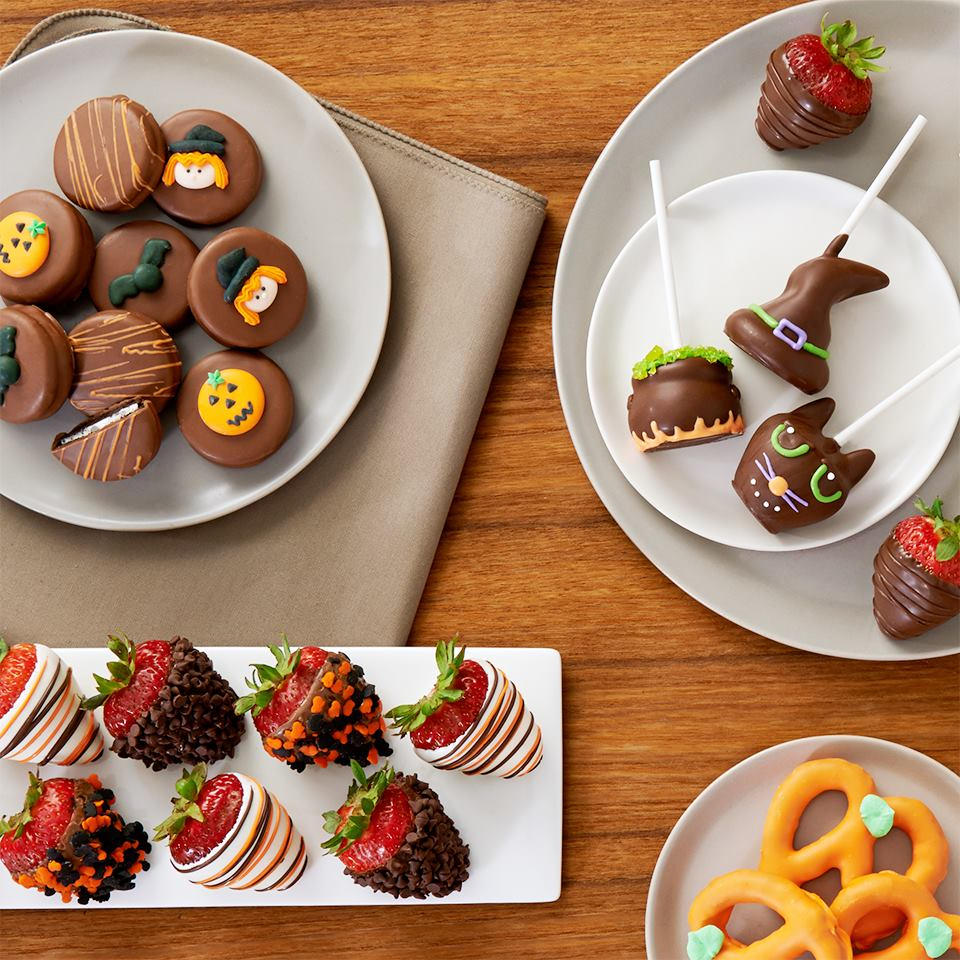 Halloween is almost here! Have you got your Halloween party planned? Most importantly, do you know what FOOD you're going to party with? Food makes all the difference at a party- especially a Halloween party! There are so many cute ideas out there- but some of them can get costly or intricate. If you're looking for something simple and/or inexpensive to serve, read on!
Halloween Bark. This can be as easy or complicated as you want it to be! You can literally melt chocolate, spread it on some parchment paper, add those leftover candy eyes from your birthday party, and break it into serving sizes once it's dried! Easy and cute! You can always add more goodies if you'd like- candy corn, a white chocolate drizzle, pecans, etc.
Mummy Dogs. Some Halloween food looks very fancy or gourmet- and when you have the pickiest kids on the planet, you just need something simple! Wrap refrigerated crescent dough around a hot dog, and once you've gone through the whole package, just bake them in the oven til the bread is cooked through! You can add little ketchup or mustard eyes to make them as cute (and spooky!) as can be!
Nutter Butter Ghosts and Mummies. If you dip Nutter Butters in white chocolate and add two mini chocolate chips, they look just like ghosts! Easiest treat ever! You can shake this one up a bit by dipping the Nutter Butters in melted milk chocolate, and top it with lots of white chocolate drizzle to create a mummified look ;).
Pretzel Rods. These pretty much save the day when you need easy treats, right? Dip them in white chocolate and coat them with candy corn pieces, Halloween colored sprinkles, crushed Halloween Oreos, or whatever seems appropriately "spooky" to you!
Ghoulish Cupcakes. Bake your favorite cupcake recipe (or just use a cake mix!). Using white frosting and a large round tip, slowly top your cupcake with a swirly white mountain of frosting. Use black edible decorative gel or even just mini chocolate chips to create eyes and an "O" mouth for adorable and tasty little ghouls!
Fruit Monsters. Want to sneak a little fruit in your kid's Halloween diet? Dip banana halves in melted white chocolate, strawberries in melted green candy melts and use melted chocolate chips to create a spooky face on each one! Stick them on popsicle sticks and you have an easy and adorable (and a somewhat healthy) snack!
Oreo Spiders. Add M&M eyes to Oreos to easily create spiders! You can use pretzels or licorice for the legs to complete the look- just stick them in the delicious creme filling.
Gummy Worm Ice Cubes. For a truly easy (and creepy!) treat, Fill up a couple ice cube trays, add mini gummy worms (or large gummy worms!) and freeze. Then your guests can add wormy ice cubes to their drinks, turning any drink into a festive one!
Melty Marshmallow Monsters. Melt green candy melts and pour them over large marshmallows. Add candy eyes (experiment with one, or two, or three ;) ), and make them look like creepy melted monsters!
What's your favorite easy Halloween treat?
Sources:
https://www.tasteofhome.com/collection/halloween-treats/view-all/
https://www.brit.co/no-bake-halloween-treats/
http://dish.allrecipes.com/quick-and-easy-halloween-treats/
https://www.flickr.com/photos/sharisberries/15890325721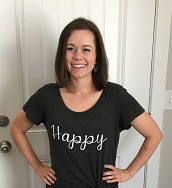 Camille Hoffmann
Weekly Newsletter Contributor since 2014
Email the author! camille@dvo.com