The One Ingredient I ALWAYS Have On Hand For Busy Weeknight Meals
It is back to school time and of course that is really nice for families in a lot of ways. There is more of a schedule which is great for the kids to get back into more of a routine. And perhaps the best thing is they are back in school a lot of the day and are not getting into as many schenanigans as they were with summertime boredom :)
One thing that is for sure is that life gets busier! I don't even have any older kids that have extracurricular activities and I feel like my life is busy enough with just one in school, so I can only imagine!
A lot of days I find myself at 4:30 looking at the clock and thinking, "Oh shoot! I haven't even thought about what we're going to have for dinner!" I know I'm about to have one hungry family very shortly. What do I have on hand I can throw together? I have found that one of my favorite things to always have in stock in my fridge is Pillsbury crescent dough. There is so much I can do with it and I always have other ingredients I can work with it to get a delicious, warm meal ready in less than 30 minutes.
A bonus is that my kids love helping me make anything with these because of course they're kids and what kid doesn't like popping that can of dough and rolling out the triangles?
Some of my favorite things to do with it are:
Taco Wreath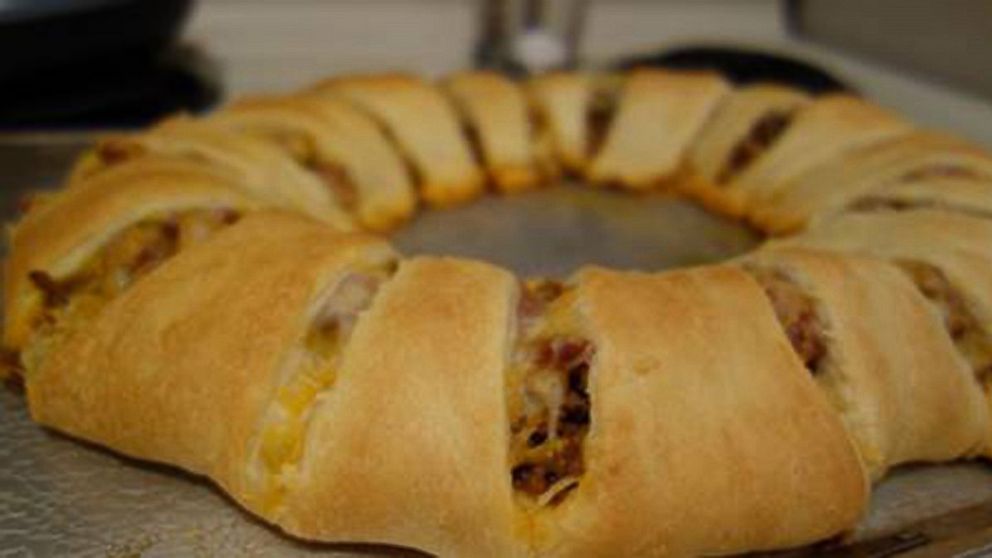 Lay out 2 packages of crescent rolls into an oval shape on a cookie sheet, overlapping each other. Cook up some taco meat and add a layer of taco meat on the dough, around the oval. Add a good layer of cheese (if you really want to get crazy you can also add a layer of cheese below the meat too. No judgements!) and roll the dough around the filling, creating a wreath, or ring.
Cook it for about 13-15 minutes on 375F until the crust is golden brown and the cheese is bubbly. Cut into individual servings and then you can have everybody add taco fixings like tomatoes, lettuce and sour cream to top them off to their liking. Easy peasy!
Spicy Italian Crescent Ring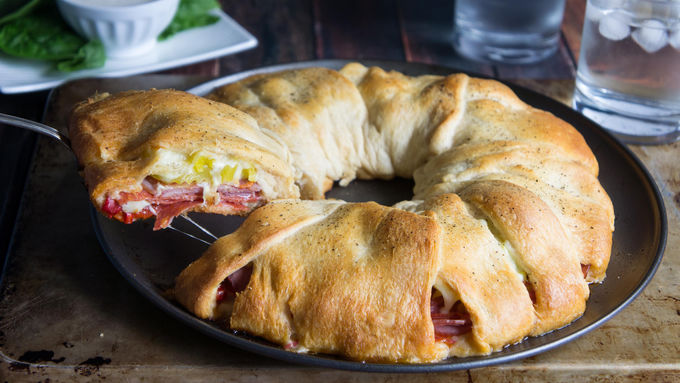 You can use this same concept with some Italian lunch meats like pastrami, salami, capocollo, pepperoni and cheese (provolone is the best if you have it on hand). Make your crescent shape then add a layer the meats and cheeses. I also like to add those hot pepper rings in the jar and/or roasted red peppers inside it too to give it a little spice. Just make sure you drain them really well because you don't want that extra moisture to make them soggy.
Why I call the taco one a wreath and this one a ring I'll never know! Ha!
Pizza Roll Ups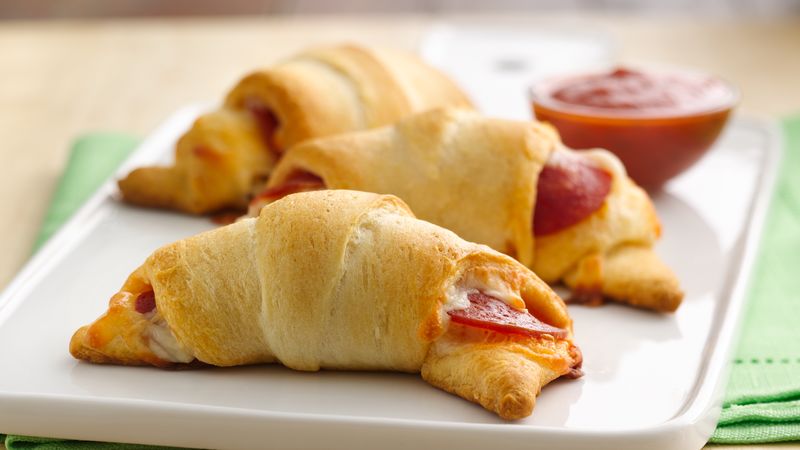 The last quick meal I like to make with them are pizza roll ups. With this one you can either do the ring again or make them individually, which is what I usually do.
Lay out your triangles on a greased cookie sheet then add a little pizza sauce, some cheese and pepperoni, roll them up and pop them in the oven at 375 for about 10-12 minutes, or until the tops are golden brown. You can dip these in extra pizza sauce. My kids LOVE these. And so do I ha!
Lemon Cheesecake Crescent Rolls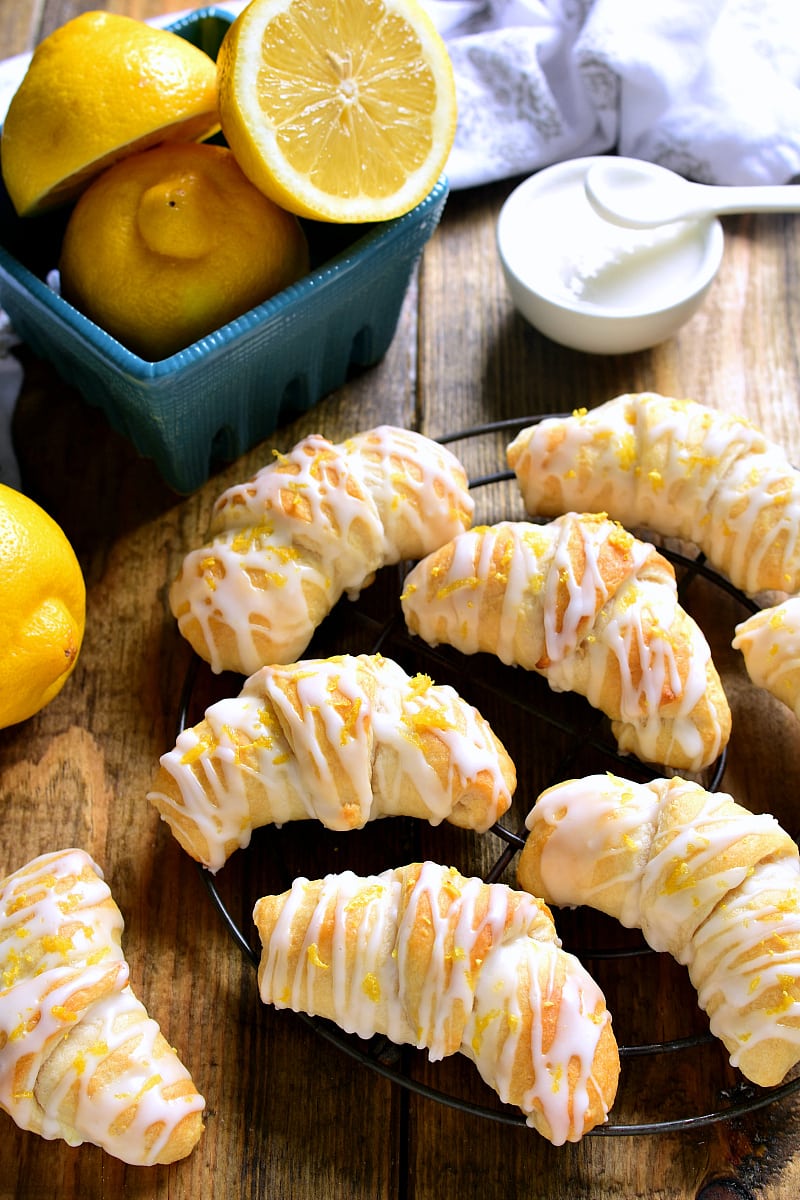 Last of all are these amazing little desserts I like to whip up with crescent rolls. They are lemon cream cheese roll ups and they remind me of little lemon cream cheese danishes. They are delicious and pack a lot of bang for their buck for being so dang easy! I will post the recipe for these beauties below.
Is there anything else you like to do with crescent roll dough? I hope your back to school transition is going well (if you are in that FUN stage of life) and that life is going lovely for those of you (lucky ones?) who don't have kiddos in school!
Lemon Cheesecake Crescent Rolls
Ingredients:
Rolls
1 package (8 count) refrigerated crescent rolls
4 oz. cream cheese, cold
2 Tbsp. granulated sugar
¼ tsp. lemon extract
zest of ½ lemon
Glaze
1 c. powdered sugar
1½ Tbsp. lemon juice
zest of ½ lemon
Instructions
In a medium mixing bowl, combine cream cheese, granulated sugar, lemon extract, and lemon zest.
Beat on medium-high speed until mixture comes together.
Unroll crescent roll dough into triangles; spoon cream cheese filling onto wider end of each triangle.
Gently roll the dough, starting with the wider end and tucking the corners, into crescent shapes.
Place 2 inches apart on a lightly greased or parchment -lined baking sheet.
Bake at 375 degrees for 12-14 minutes or until golden brown.
Let rolls cool on a wire rack.
Once cool, prepare glaze by combining all ingredients until smooth.
Drizzle glaze evenly over rolls.
Add Recipe to Cook'n
Sources:
www.lemontreedwelling.com
www.abcnews.com
www.pillsbury.com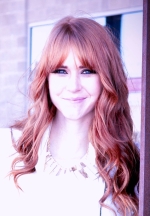 Mary Richardson
Weekly Newsletter Contributor since 2014
Email the author! mary@dvo.com