Two Delicious, Quick and Simple Sheet Pan Meals Save the Day!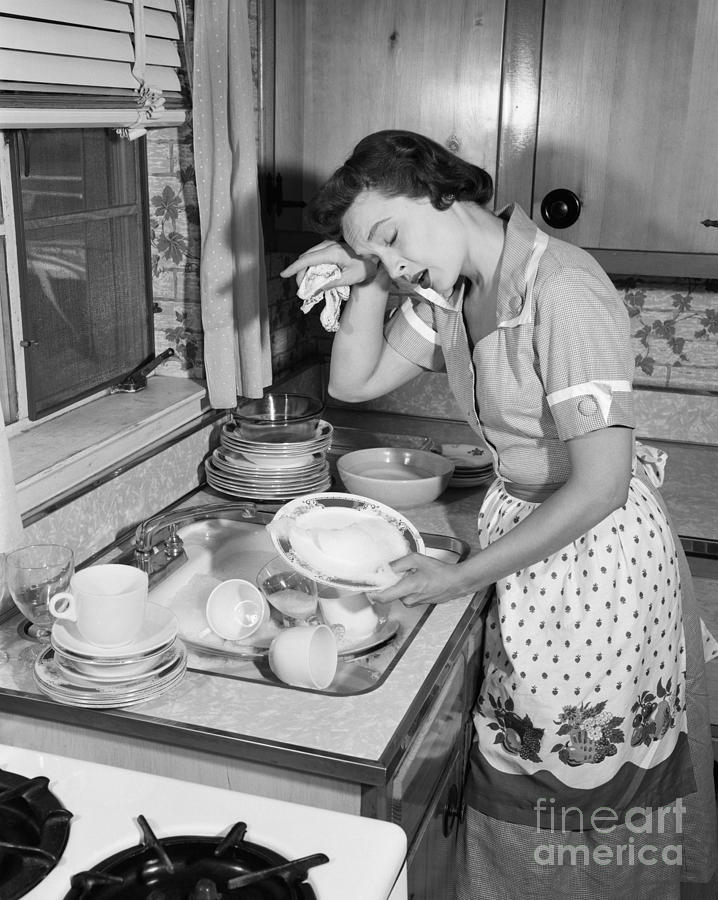 Don't we all love eating delicious food? But don't we all hate cooking for hours, then doing a boatload of dishes? Thank goodness eating delicious food isn't dependent on cooking for hours and doing gobs of dishes!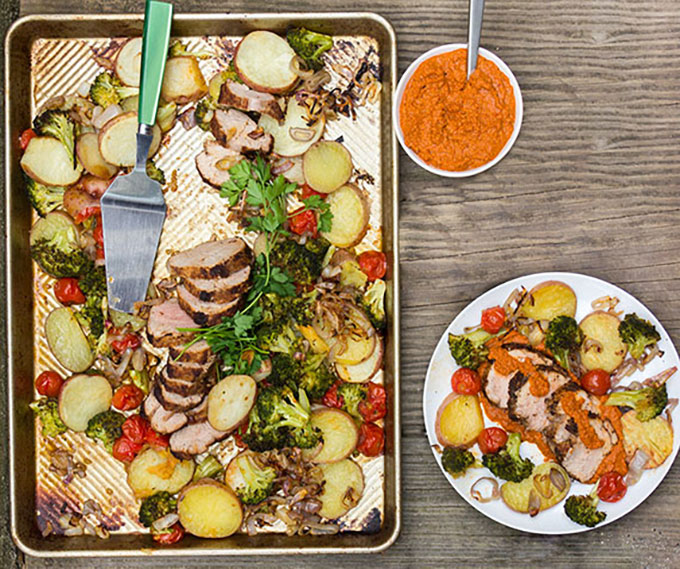 One of the ways you can accomplish the first without the burden of the last is through sheet-pan meals. And best of all, you can make so many under an hour and there's only one cooking pan to wash.
And another thing: The affordable, simple, humble sheet pan makes for an easy foundation for many healthy meals as well. These two dinner ideas are low in calories, lower in sodium, and have nutritional aspects like high protein.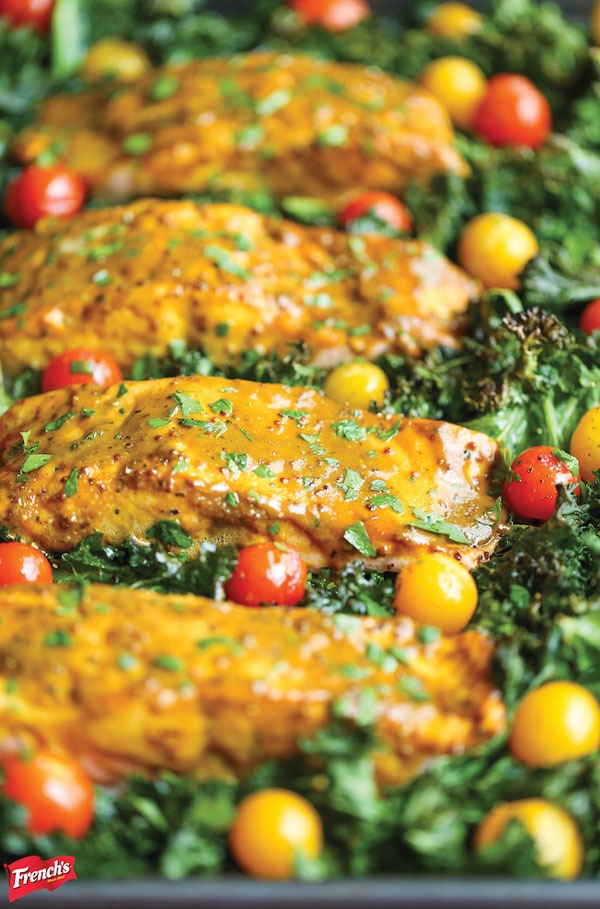 This first idea came from the French's mustard site. Mustard salmon paired with veggies is scrumptious. The photo shows red and yellow cherry tomatoes and a bed of sliced greens surrounding the salmon filets. But you can use any vegetables you have on hand.
The trick to this dinner is the mustard glaze that coats the fish. A tasty basic mustard glaze uses3 tablespoons sweet yellow mustard (3 tablespoons or more), some whole grain mustard (1 tablespoon would work), honey (to taste, but we like 1 tablespoon), and a healthy dash of soy sauce (1 tablespoon, perhaps). Whisk these ingredients together in a small bowl and then coat your fish in this delicious mixture before baking. I like to add a little more of the glaze during the baking process. It takes this dish about 18 minutes to cook through, in a 400°F oven.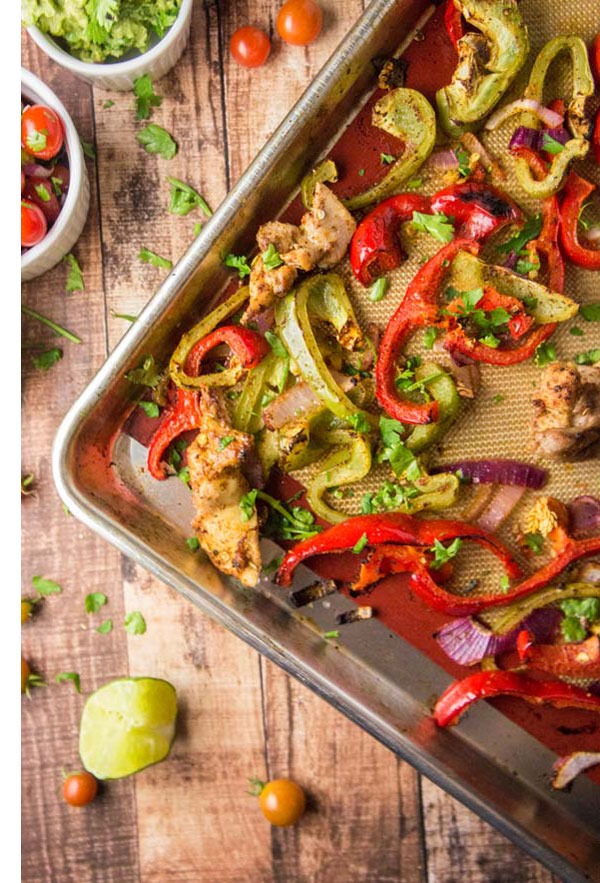 Sheet pan chicken fajitas is another suggestion. This is a family favorite. I save myself some time by prepping all veggies for various meals just once a week. Traditionally made with a skirt steak, the chicken lightens them up allowing you to have that extra bite or two.
When assembling, consider using the use the "sprinkle" method. Skip the measuring spoons and just sprinkle in this and then that until you get the flavors you prefer. There are 2 secrets to achieve sparkling baked fajitas. First, marinate your chicken for at least 6 to 8 hours. I start mine in the morning, and by time to assemble this dish for dinner, the chicken is well marinated. The second secret is sprinkling freshly squeezed lime juice over everything just prior to baking.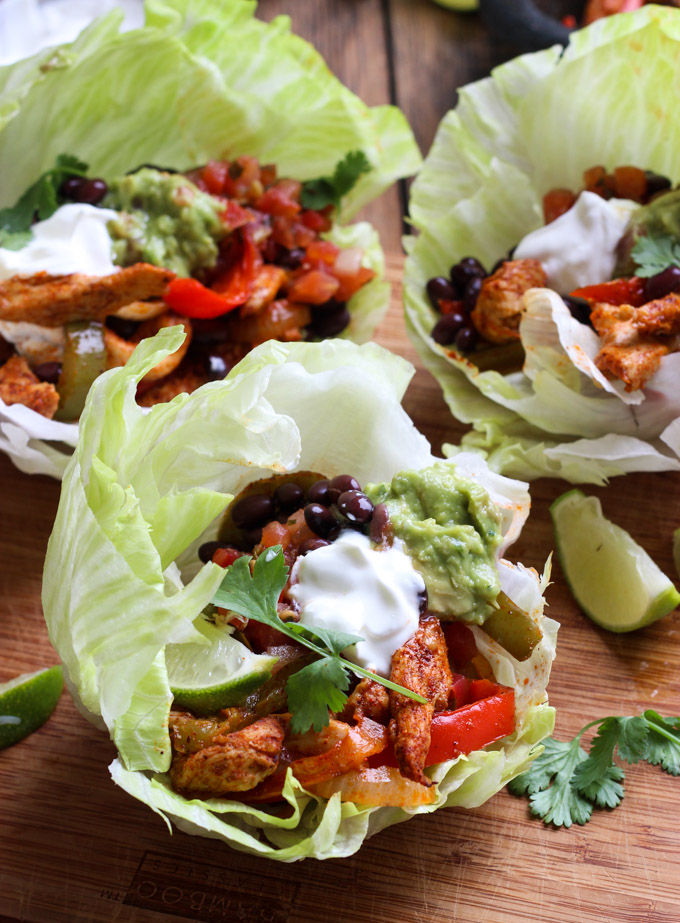 When ready to prepare dinner, preheat your oven to 450°F. Remove the chicken from the fridge, strain out the marinade. Spread your chicken and veggies evenly over parchment-lined sheet pan. Bake for 10 minutes at 450°F, then turn oven to broil and bake for 5-7 more minutes, until the peppers begin to get blackened edges and the chicken is cooked through. Remove from oven. To serve, scoop fajita mixture into a lettuce or cabbage leaf and top with pico de gallo, black beans, guacamole, and chopped fresh cilantro.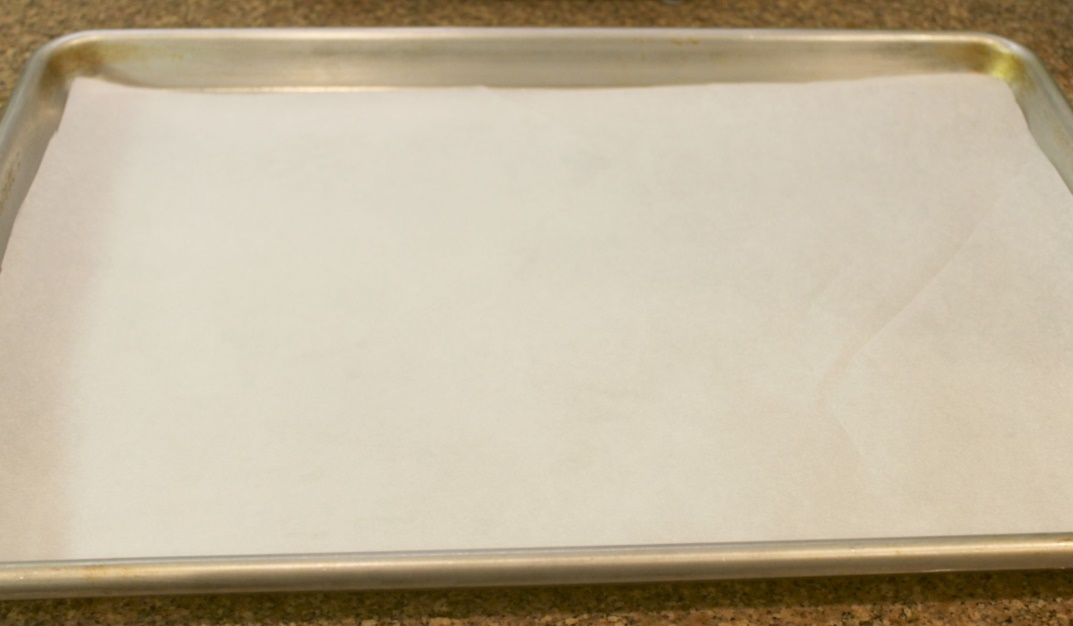 You get the idea. Whether basing your dinner around fish, chicken, or even nicely-sized meatballs, it's not rocket science. Just get out the sheet pan and start combining this with that. You're only limited by your imagination. Let the sheet pan technique save your day!
Sources:
www.fineartamerica.com
www.panningtheglobe.com
www.littlebroken.com
www.eatthis.com
www.chasingayden.com

Alice Osborne
Weekly Newsletter Contributor since 2006
Email the author! alice@dvo.com