Don't Waste Those Tomatoes!
It's harvest time, and everyone is scrambling to use up all their delicious veggies before they go bad. We recently had a neighbor bring us several pounds of tomatoes, and I didn't want to waste any of them! But tomatoes are definitely one of those veggies you have to eat quickly, and it can be hard to think of ways to use them up! If you're up to your neck in tomatoes, here are some ways to use them before they go bad.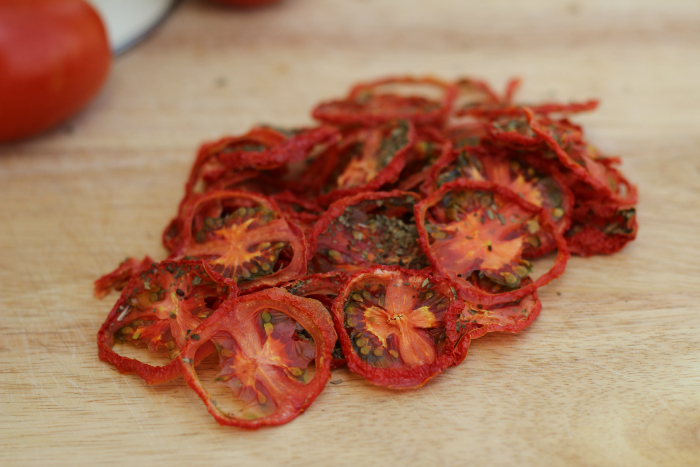 *Sun dried tomatoes. These are so pricey, why not just make your own? Use your dehydrator if you have one, or your oven if you don't ;). Slice them thinly, season, and bake them slowly til they are completely dried out. Store in an airtight container and use them as toppings for pastas, pizzas, breakfast casseroles, etc.
*Sandwiches. Obvious, but so tasty- how could I not include them? The best part is you can make a huge variety of sandwiches, which allows you to use a bunch of tomatoes without getting bored of the same thing! BLTs; cold cuts, or even grilled cheese (have you tried chicken with swiss and tomato on sourdough? It's pretty heavenly! Or just fresh basil and provolone with tomato- it's divine!!).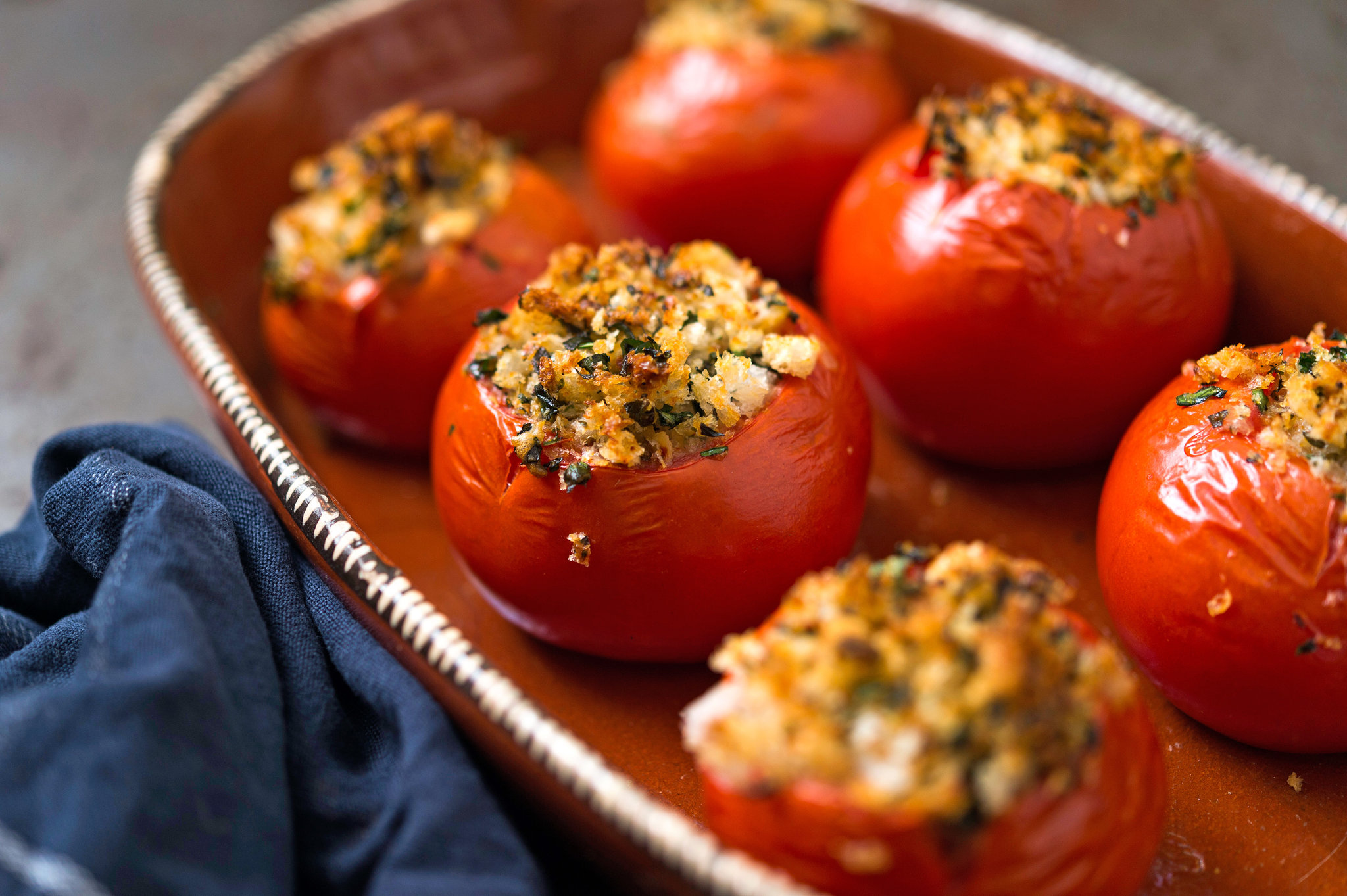 *Forget stuffed peppers, try stuffed tomatoes! Spanish rice or quinoa, spinach and cheese, eggs and bacon- whatever you've got on hand! Just make sure to use firm tomatoes.
*Tomato toast. Simple, but delicious. Just warm up in the oven with some cheese sprinkled on top, or forgo the cheese entirely and bathe it in pepper ;).
*Homemade spaghetti sauce. Another great way to use up all your tomatoes, especially if you can all the extra sauce! Or you can just use the tomatoes as a delicious topping to all your other pasta dishes.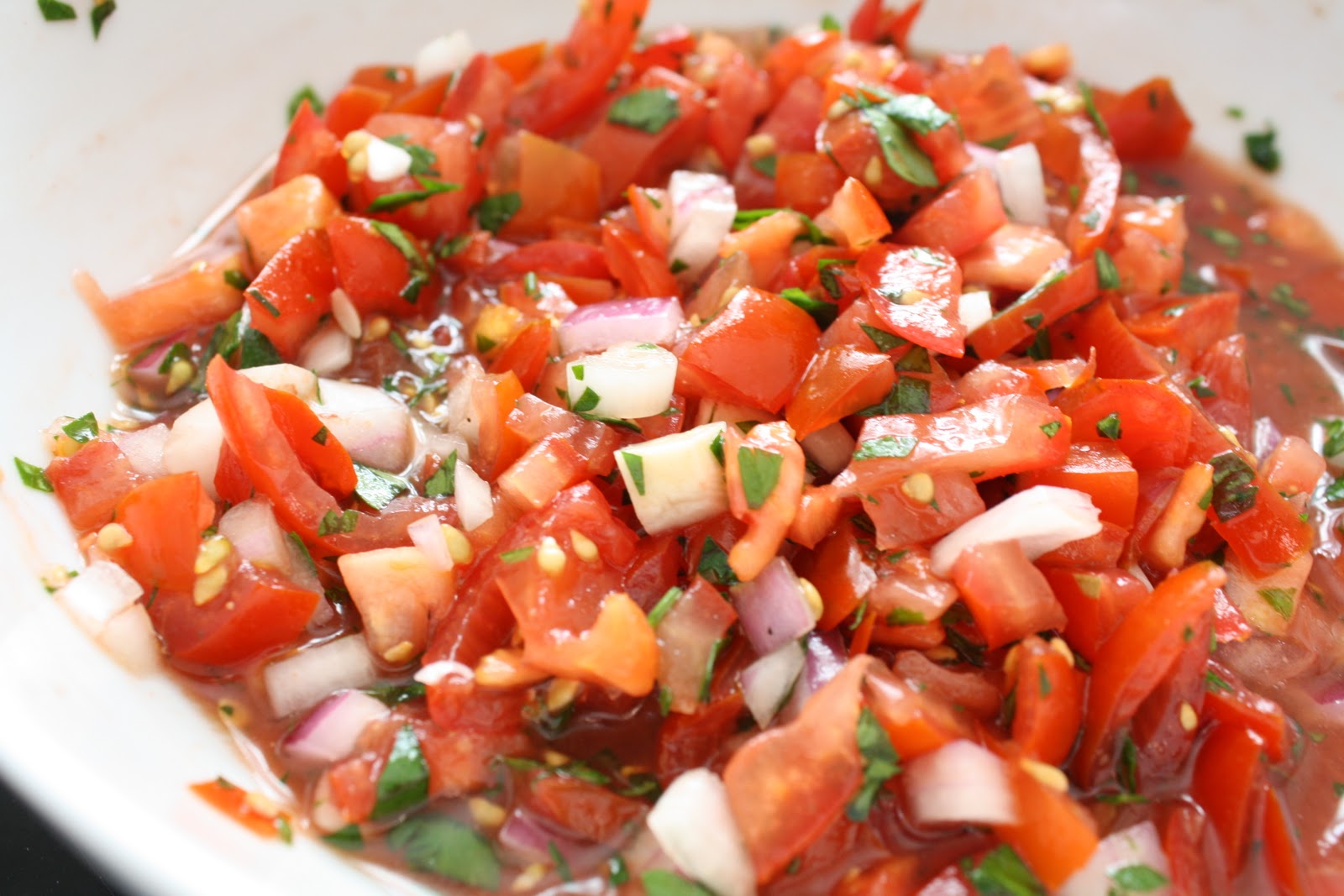 *Homemade salsa. Fresh or cooked, you can't go wrong! This is perfect for harvest time, because you can also use onions, jalapenos, cilantro and peppers from your garden, making it a great recipe for using up garden produce. For your fresh salsas, try adding peaches, avocado, watermelon- get creative!
*Salad topping! Another obvious yet tasty choice, Have a salad bar night or chop up tomatoes for your side salads.
*Put on pizza. Use those fancy sun-dried tomatoes you made, or use fresh slices or diced tomatoes. These would be super tasty on a pesto pizza!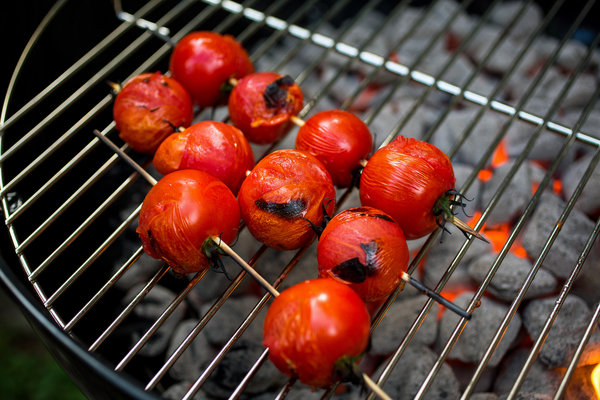 *Grill them! Take advantage of what little warm weather you may have left ;). You can grill them as separate slices, or add them to kabobs.
*Can them. While you're busy canning all that pasta sauce and salsa, you may as well do a few cans of regular, tasty tomatoes! Perfect for soups, spaghetti sauces, and whatever crock pot recipes you may have up your sleeve.
*Add them to your scrambled eggs. Or make a fancy omelet with tomatoes, spinach and mushrooms!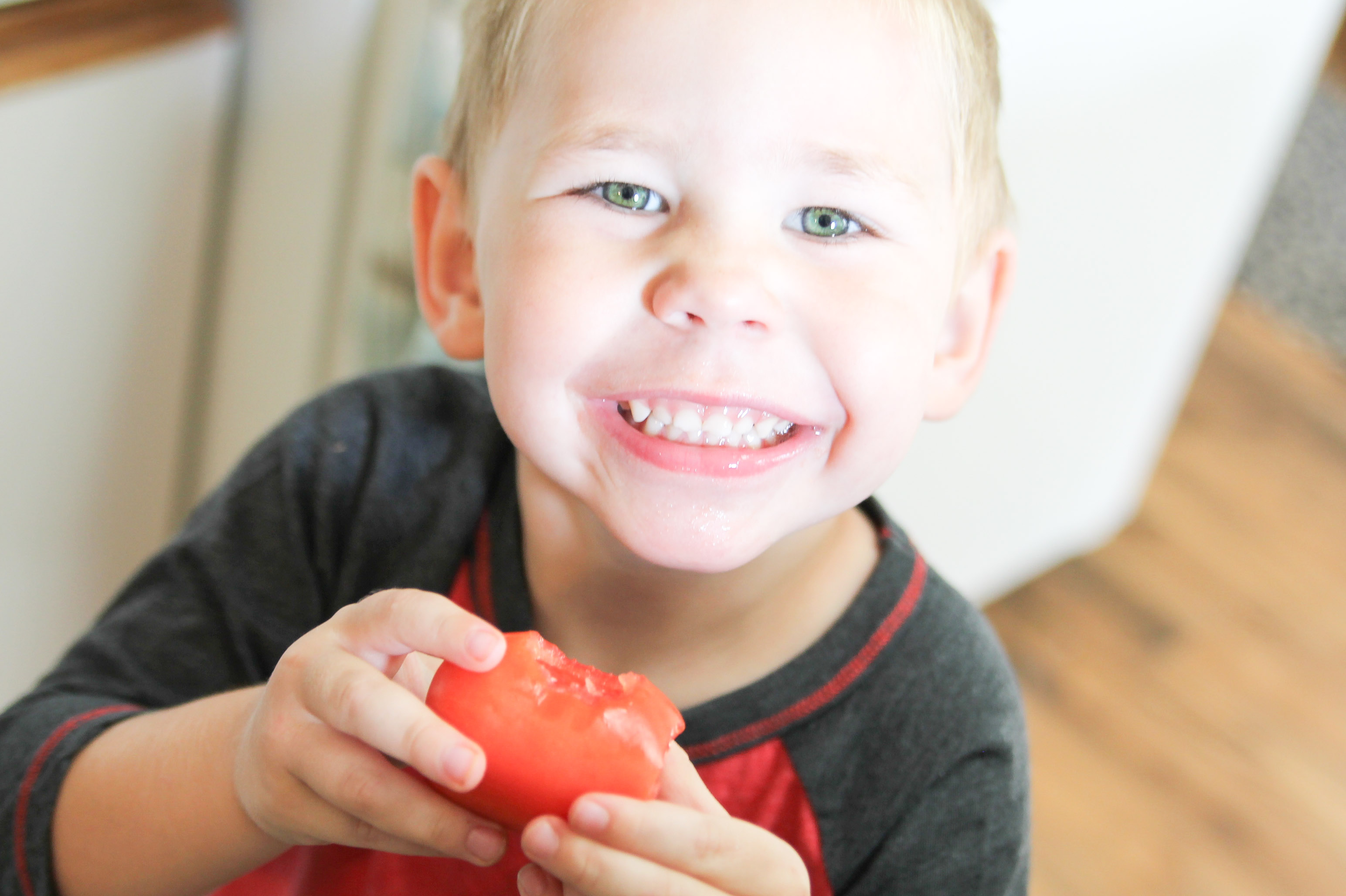 *Eat them plain! There's really no wrong way to eat a tomato, especially when it comes fresh from the garden!
*If you can't get to all those tomatoes, throw them in the freezer! You won't want to use them for fresh sandwiches, but pull them out of the freezer and they'll be great for cooked salsa recipes and pasta sauces! Waste not;).
*Give them away! If you can't possibly get through all your tomatoes, share the love :). I guarantee there will be at least one neighbor who will be so grateful to share!
What is your favorite way to eat tomatoes? Let's hear it!
Sources:
https://www.mamanatural.com/too-many-tomatoes/
https://wholenewmom.com/whole-new-budget/easiest-homemade-sun-dried-tomatoes-italian-food/
http://whoonew.com/2013/08/things-to-do-with-tomatoes/
https://wholenewmom.com/whole-new-budget/easiest-homemade-sun-dried-tomatoes-italian-food/
http://www.theprairiehomestead.com/2014/06/homemade-sun-dried-tomatoes.html
https://cooking.nytimes.com/recipes/1017587-tomates-farcies-stuffed-tomatoes
https://cooking.nytimes.com/recipes/1014987-grilled-cherry-tomatoes-with-curry-and-golden-raisins
http://allmygoodthings.com/2015/09/freezer-tomato-sauce/
http://theavarice.blogspot.com/2011/11/simple-homemade-tomato-salsa.html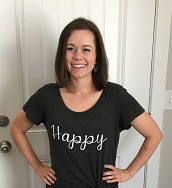 Camille Hoffmann
Weekly Newsletter Contributor since 2014
Email the author! camille@dvo.com