The Food Is Fun With This One- It's Not A Trap!
May the 4th has always been a special day to me, as it's the day my beautiful mother was born :). But now everyone has a reason to party, as it's been officially declared a Star Wars holiday (May the 4th Be With You!). Maybe you're not the biggest Star Wars lover out there, but after some of these fun food ideas, you may just want to make one or two things ;). Especially because most of these are super simple!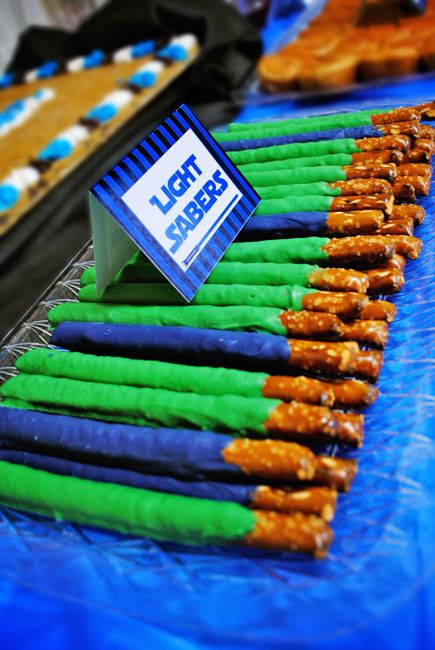 *Dip pretzel rods in different colored chocolates (blue, red, green) and you have mini light sabers! If you're trying to avoid sweets, you could also make light sabers with fruit skewers- still tasty and fun!
*Get a box or two of teddy grahams and label them Edible Ewoks- so easy and so creative! You could also do this with gummy bears.
*Make your favorite batch of cinnamon buns and call them "Princess Leia Buns" ;). Or, again if you're trying to avoid the sweets, why not make a 7 layer bean dip and call it 7 "Leia" Dip. You could even serve it with a bag of Princess Lays! The puns are strong with this one ;).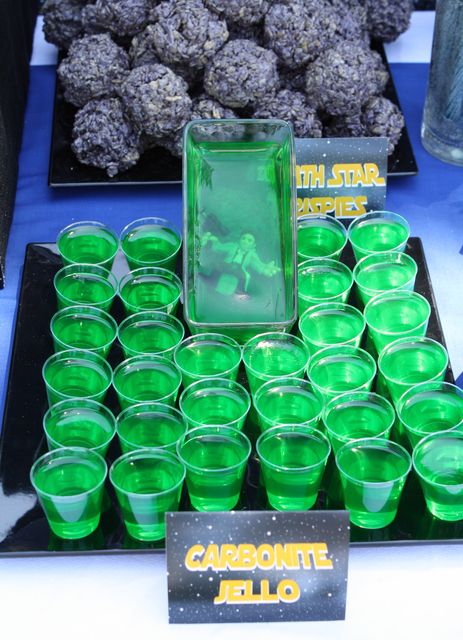 *Another easy idea is to make carbonite jello! You don't have to have an actual Han Solo figurine for this fun idea- I bet any small man figurine would do (or you could just go completely without- it will still be fun!)
*Here's a little easier way to incorporate Han Solo into your party. Make a basic ham sandwich and cut them into appetizer sizes. Call them "Ham Solo sandwiches". Or if you're going more the barbecue route, make "Han Burgers" and "Hoth Dogs" (or "Hutt Dogs")!
*And while we're talking barbecue, why not make a "Bow-ba" Fett Pasta to go with your burgers? Bow-tie pasta is never a bad thing ;).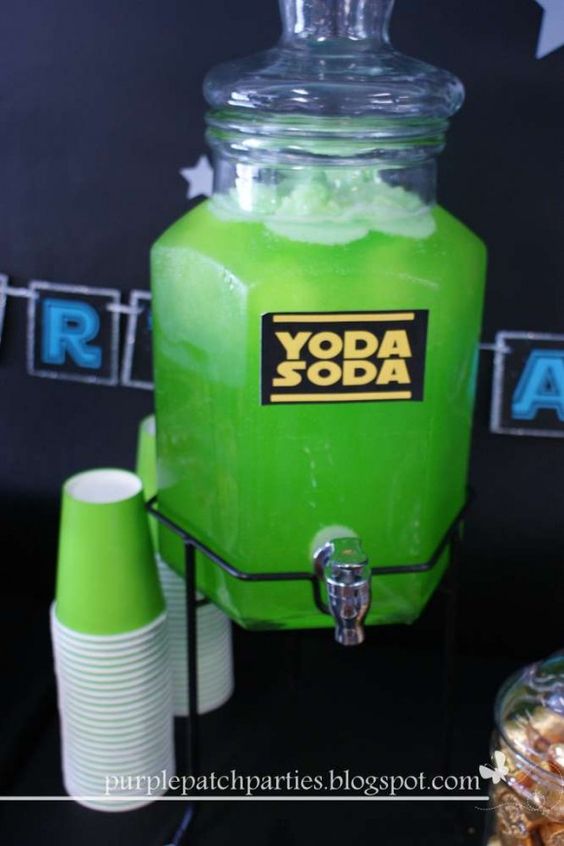 *You beverages can be in on the party too! You can serve just plain ice water and call it "Luke Sky-water", or you can individually label water bottles with everyone's name and a picture of Darth Vader (e.g. Sarah, I am your water). If you'd like to serve something sweeter, just serve Yoda Soda or Vader-Ade! (Soda and Kool-Aid or Gatorade)
*You can easily create thermal detonators with any round food you want to serve- Whopper candies, Cheese balls, Cake balls, etc.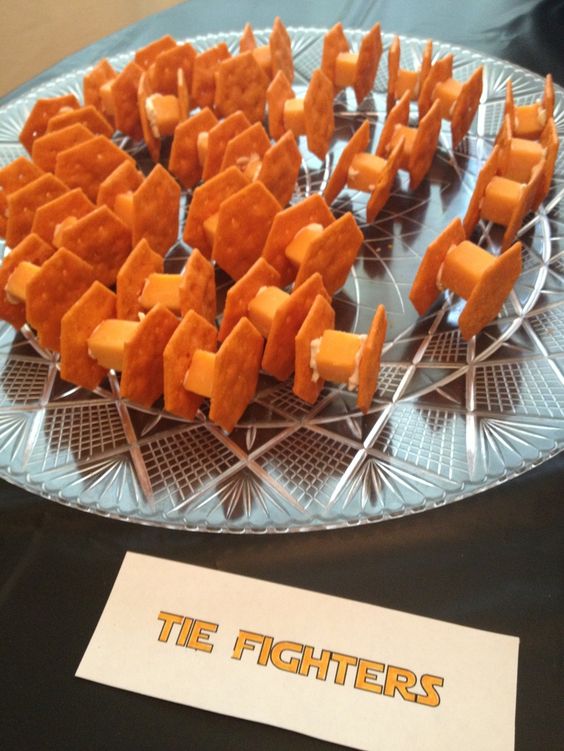 *These tie fighters look fun and delicious! You could also create a sweeter version with Oreos or graham crackers with marshmallows and chocolate frosting. Easy and so fun!
Of course there are so many fancier ways to do a Star Wars day, but I'm a fan of simplicity ;). Is your family a fan of Star Wars? Will you be making any fun food for May 4th this year? I'd love to hear all about it!
Sources:
https://www.pinterest.com/search/pins/?q=star%20wars%20food%20ideas&rs=ac&len=2&eq=star%20wars%20food&etslf=10674&term_meta%5B%5D=ideas%7Cautocomplete%7Cundefined
http://guff.com/star-wars-snacks-for-your-upcoming-marathon/cheese-tie-fighters
https://princesspinkygirl.com/star-wars-crafts-recipes-gift-ideas/
http://catchmyparty.com/photos/465807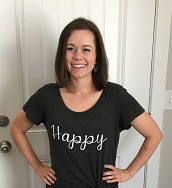 Camille Hoffmann
Weekly Newsletter Contributor since 2014
Email the author! camille@dvo.com