We All Scream For WHICH Ice Cream?

I don't generally consider myself a picky eater...but as I've gotten older, I've gotten a little more picky in my ice cream tastes! When I was little, I didn't care what ice cream I was eating, as long as it was ice cream ;). But now I have a picky palette and I want my calories to count for something! ;) And I've definitely developed my own personal preferences! Which also made me wonder- what do our readers prefer when it comes to ice cream? Everyone has their favorite, and I'd love to hear yours!
Here in Utah, KSL (a local news station) recently did an ice cream poll, asking everyone to vote for their favorite ice cream (not including national chains like Coldstone and Baskin Robbins). The winner? Utah State's Aggie Ice Cream. I've heard it's amazing, but have sadly never tried it! I'm obviously going to need to change that ;). Second place was my alma mater BYU's creamery. I personally love their Earnestly Chocolate- chocolate ice cream with marshmallow creme and chocolate caramel chunks… yeah, it's good stuff;). And even their vanilla is great! Creamy and thick and delicious:).
But looking through the poll, they listed several ice cream places I'd never been to, and I realized there are so many fun ice cream options here in Utah! For example, Roll With It Creamery sells rolled up Thai ice cream… I've never heard of that, and now I totally have to try it;).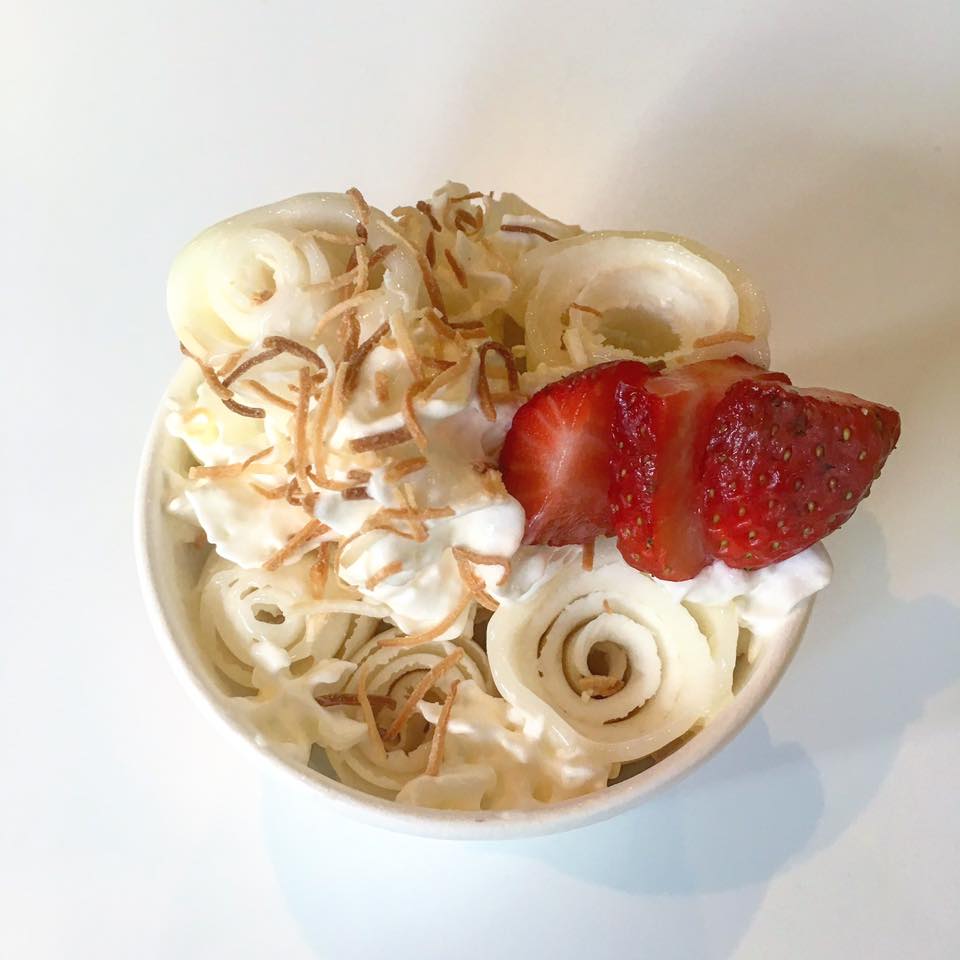 Another unique ice cream place I have tried is Sub-Zero ice cream. They freeze their ice cream using liquid nitrogen, so it has this really unique creamy texture that is really tasty! Another delicious option is Farr's Fresh Ice Cream. They have tons of unique flavors (Black Licorice, Cinnamon Bun), as well as the basics;), but the best part is you can load your ice cream with whatever you want and you purchase it by the ounce. They have all sorts of fruit and goodies you can add to your ice cream, so it really becomes one of a kind!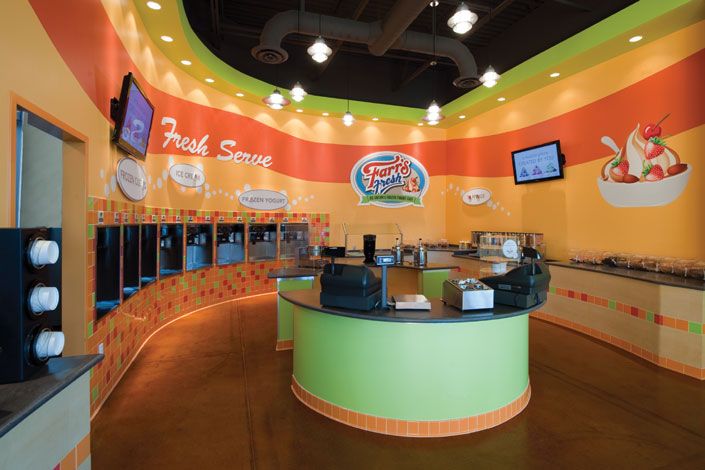 And Of course, I have my grocery store favorites as well! Blue Bunny's Cherry Chocolate Ice Cream- oh my goodness. It's creamy and sweet and has the perfect amount of divine dark chocolate and juicy sweet cherry chunks and it's amazing:). I also love Blue Bunny's awesome cookie dough flavor (that has a ribbon of cookie dough through the whole thing!), or their Pralines and Caramel flavor. I'm also a sucker for Ben and Jerry's Phish Food. Chocolate ice cream with marshmallow creme, caramel, and chocolate chunks (anyone else seeing a pattern? ;) ). SO tasty.
But with all that said, I am a giant fan of ice cream and will eat whatever I can get:). However, I would love to try some new flavors and brands of ice cream! So let's hear it- What is your favorite kind of ice cream? There are so many options out there, and they just keep coming up with more! Whether you're going out or picking some up from the grocery store, what's your go-to ice cream? ;) Share with us in the comments below! (And let me know if you've tried one of the places I mentioned above!)
Sources:
https://www.ksl.com/?sid=40814162&nid=148
https://www.facebook.com/Roll-with-it-Creamery-1645365705715001/
https://www.pinterest.com/pin/330381322636880935/
http://www.budsasia.com/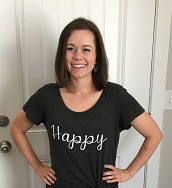 Camille Hoffmann
Weekly Newsletter Contributor since 2014
Email the author! camille@dvo.com