The Many Uses of Crumble Toppings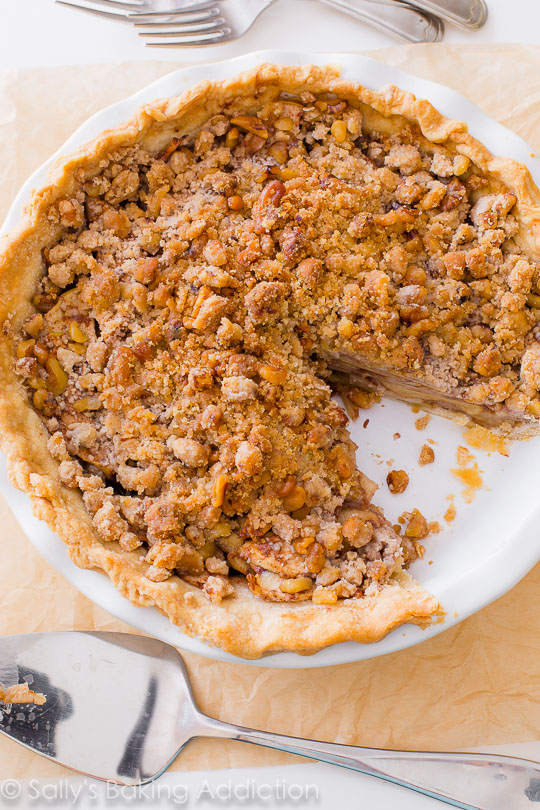 Crumble toppings—a snazzy way to jazz up a dessert or treat. The most common use for them is to top a fruit crisp. Some folks like to use them to top fruit pies, as a replacement for that top pastry crust.
But these simple crumbs can be used in so many more ways. For instance, take a look at these clever ideas: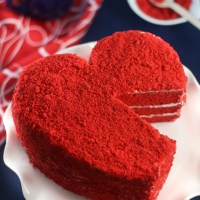 Use crumbles as an unexpected finish to an iced. Add some food dye to them if you like to create a specific effect, as in this heart cake shown. And why not add chopped chocolate chips to your crumbles and then top a chocolate iced cake?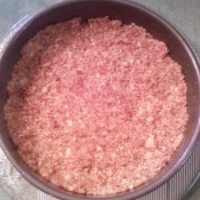 Or use your crumbles to make a dessert crust. Who says it has to be a graham cracker crumb crust? This is especially nice for cheesecakes or layered pudding desserts.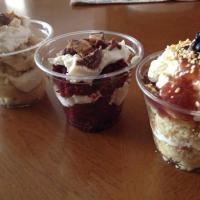 Thick layers of crumbles alternated with layers of berries and sweetened whipped cream make a delicious dessert similar to a trifle. Whether you do this in a traditional trifle bowl or in individual cups as shown, it's pretty and very delicious.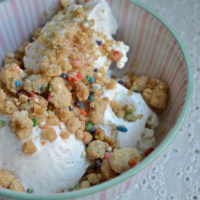 Or go the simple route and just top dishes of ice cream with your crumbles. They add a yummy texture and flavor snap that folks really like.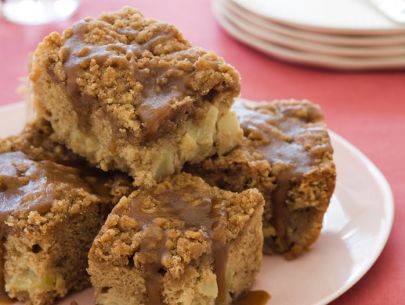 Stick to tradition and top your favorite coffee cake with crumbles. But go the unexpected route—deviate from the typical flour, butter, sugar combination and add chopped nuts, shredded coconut, and a complimentary spice. Cinnamon and nutmeg work well for an apple coffee cake, but then drizzle some caramel sauce over those crumbles for a spectacular finish.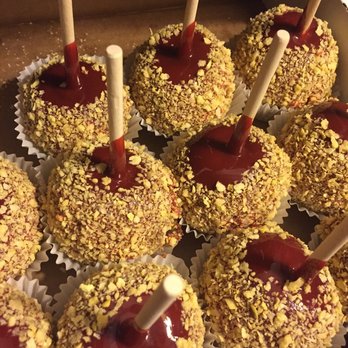 And then there's what happens when you rolled caramel apples in your crumbles. The result is divine.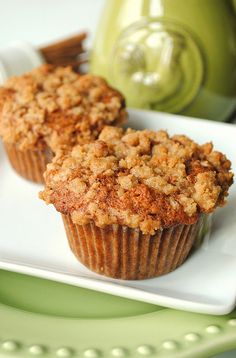 Crumbles add a terrific texture to banana and blueberry muffins, also. And don't you like the finished presentation? Muffins seem almost naked without a topping, but you sure don't want to ice a muffin. A crumble topping does the trick.
And a coconut crumble topping can take everyday cream, rice, or tapioca puddings to a whole new level.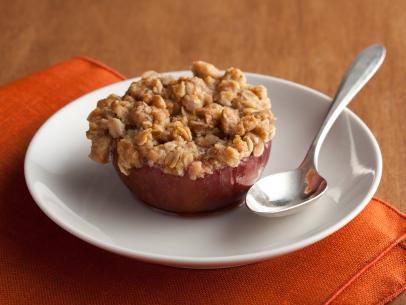 Doesn't a baked apple with maple-flavored oatmeal crumble sound delicious? What a great way to get your daily dose of oats!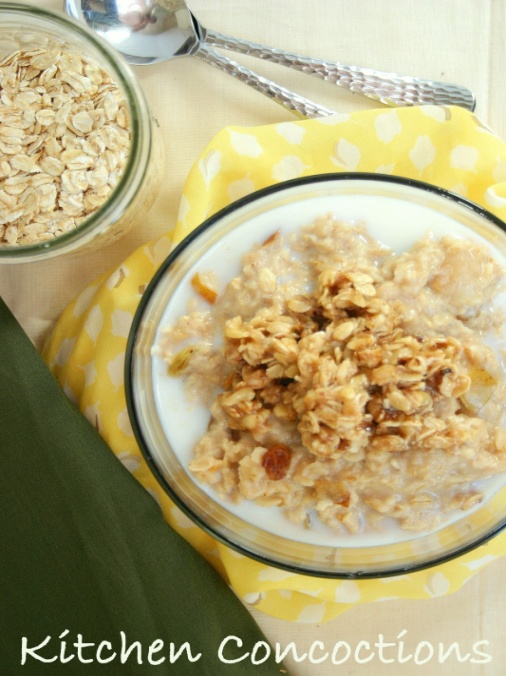 And speaking of your daily dose of oats, how about topping that morning bowl of cooked oatmeal with a delicious crumble? Talk about going from ho-hum to woo-hoo!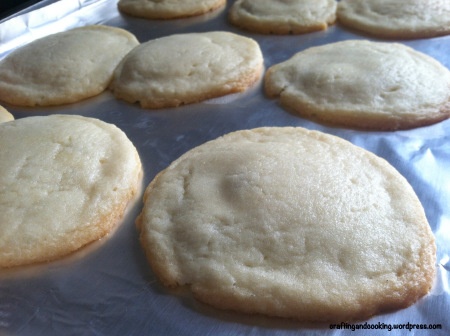 And here's a zinger of an idea. Stuff sugar cookies with an oat crumble that has lots of lemon zest added to it. Then when baked, polish them off with a lemon glaze. Biting into one of these and discovering the surprising texture that the crumble adds is really amazing.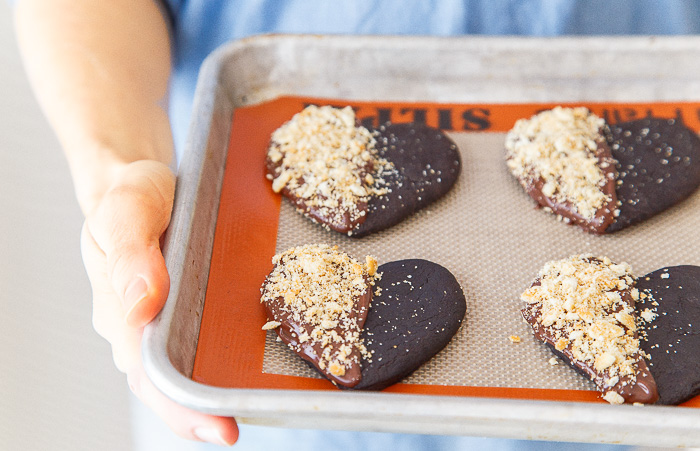 One last idea for the many uses of crumble toppings. Still on the cookie theme: Dip cookies in chocolate, caramel, or any other favorite flavor and then into your crumble. This adds a nice texture as well as visual interest. But the bottom line is taste, right? And the taste is tops!
I'll close with 4 tried-and-true recipes for seriously good crumble toppings. Each one has a different flavor and texture profile. And the thing I really love about crumbles? You can put just about anything in them. Those last few soda or Ritz crackers, the cold cereal crumbs at the bottom of the bag, an orphaned cookie or forgotten piece of cake—it's all good. Crumble them up, add some flour with butter and sugar, and you have a first-class crumble!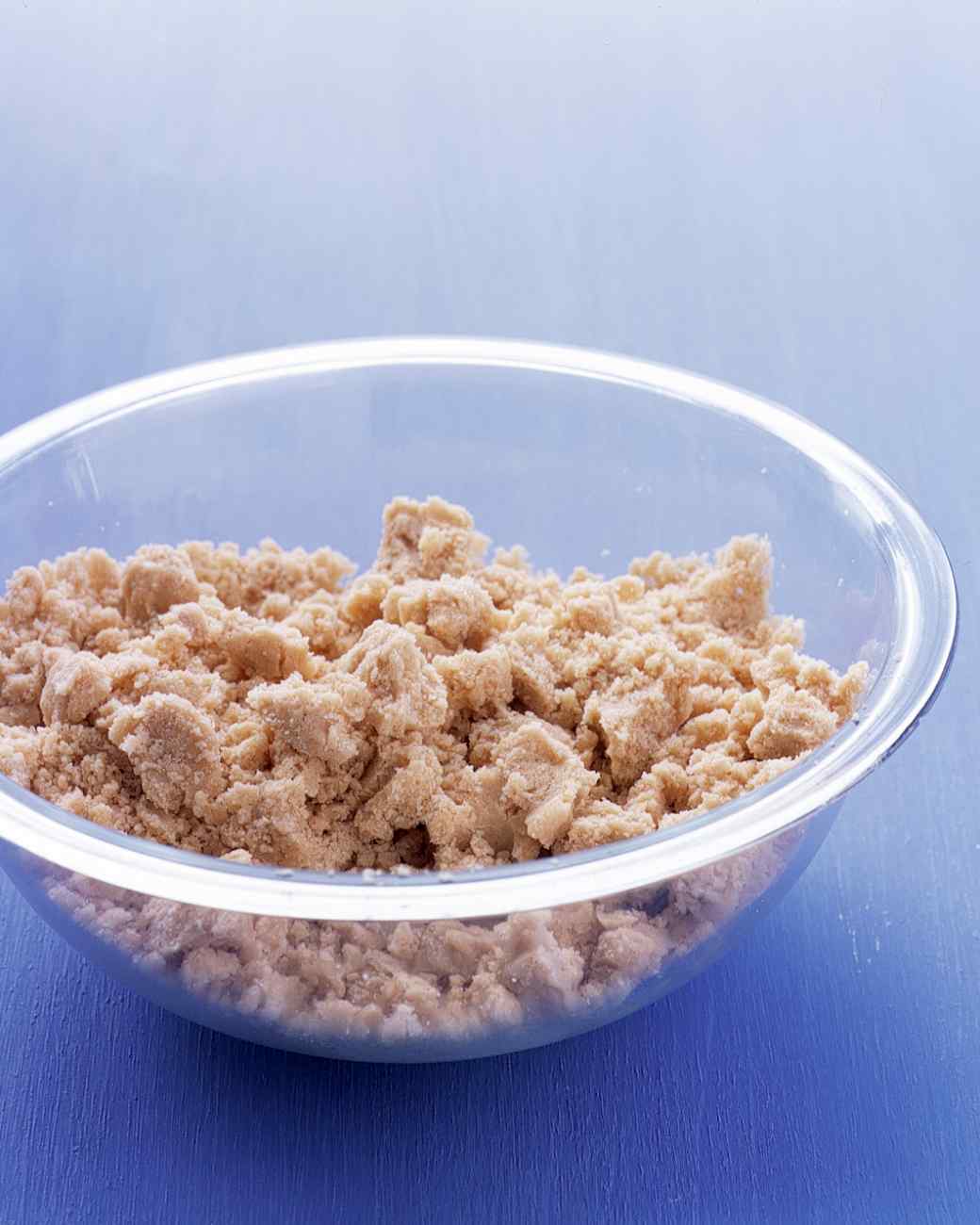 BASIC CRUMB OR STREUSEL TOPPING
1 cup all purpose flour
1 cup brown sugar
¼ cup softened butter
Combine flour and sugar; cut in softened butter just until crumbly. Use in place of crust as a topping for fruit pies; also good as a muffin or quick bread topper. Whatever you top, do so before baking.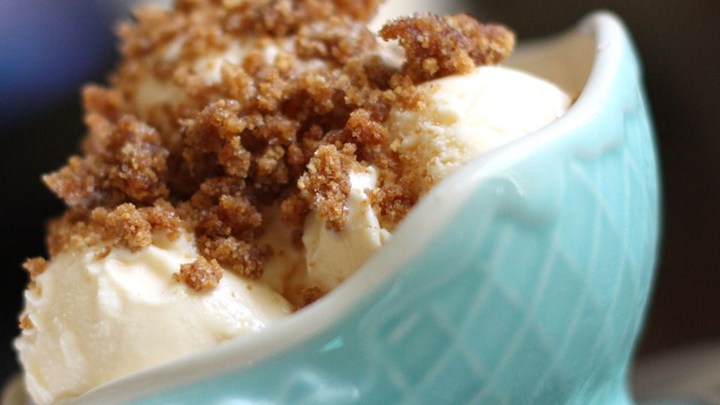 GRAHAM CRACKER CRUNCH TOPPING
2 graham crackers, crumbled
¼ cup brown sugar
1/8 teaspoon ground cinnamon
2 tablespoons melted butter
1 teaspoon vanilla
2 tablespoons white sugar
1 dash salt
Preheat oven to 350 degrees F. Butter a small baking pan. In a small bowl, mix together crumbled graham crackers, brown sugar and cinnamon. Combine melted butter and vanilla; stir in. Spread evenly in prepared pan. Sprinkle white sugar and salt over the top. Bake in preheated oven for 15 minutes, or until lightly browned.
Can be stored in an airtight container in the refrigerator for up to 2 weeks. This is delicious over ice cream, puddings, or in place of a top pie crust.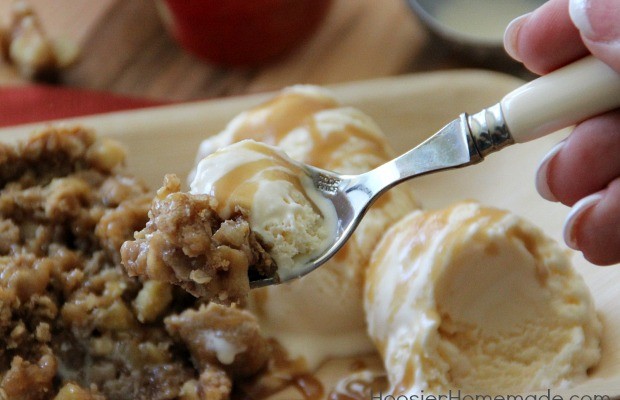 BUTTER CRUNCH TOPPING
A tasty make-ahead topping for coffee cakes, muffins, quick breads or mix it with ice cream and serve with butterscotch sauce. Sprinkle one cup over apple or other fruit crisp filling before baking.
1⁄2 cup butter
1⁄4 cup packed brown sugar
1 cup all purpose flour
1⁄2 cup roughly chopped pecans or 1⁄2 cup walnuts, chopped or 1⁄2 cup coconut (or all of these together!)
Preheat oven to 400 degrees Fahrenheit. Grease a 9x13x2 inch baking pan. Spread ingredients in baking pan. Bake 15 minutes, stir with spoon. Cool. Store in a covered container in refrigerator.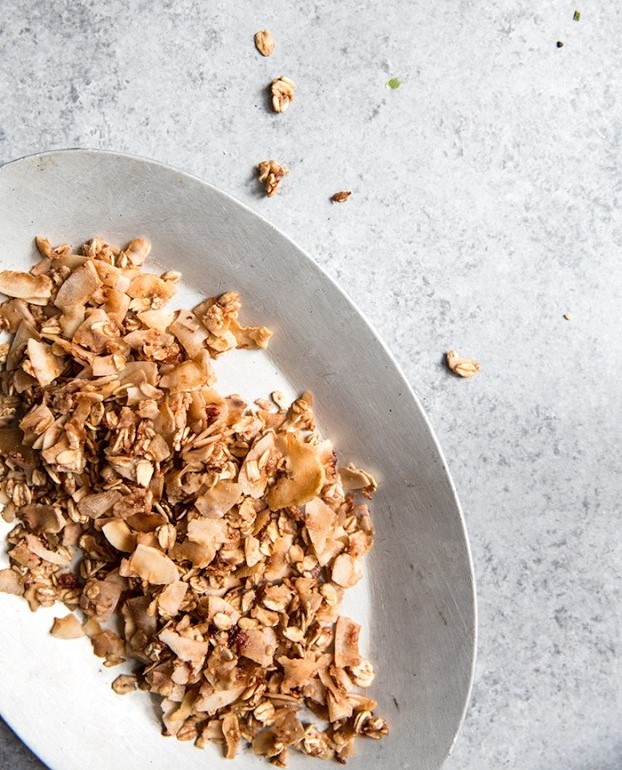 COCONUT NUT CRUNCH TOPPING
¼ cup butter, softened
1 cup all purpose flour
3/4 cup brown sugar
1 teaspoon cinnamon
1 cup shredded coconut (sweetened or unsweetened)
1 cup chopped nuts
Preheat oven to 350 degrees. Blend flour, sugar, cinnamon, and coconut well. Cut in butter until mixture is crumbly. Fold in nuts. Spread in thin layer evenly over a baking sheet and bake for 15 minutes or until nicely browned. Cool. Store in an airtight container in refrigerator for up to 2 weeks.
Add Recipe to Cook'n
Sources:
www.sallysbakingaddiction.com
www.allrecipes.com
www.cakefu.com
www.foodnetwork.com
www.kitchenconcoctions.com
www.crafting586.rssing.com
www.marthastewart.com
www.hoosierhomemade.com
www.whatscookinggoodlooking.com

Alice Osborne
Weekly Newsletter Contributor since 2006
Email the author! alice@dvo.com