Cheesy Bacon Oven Chips
Do you ever get sick of potato chips? Sick of that perfect thin, salty crispy goodness? Are you ever sick and tired of trying yet again another weird flavor of chips just because they exist and you are curious?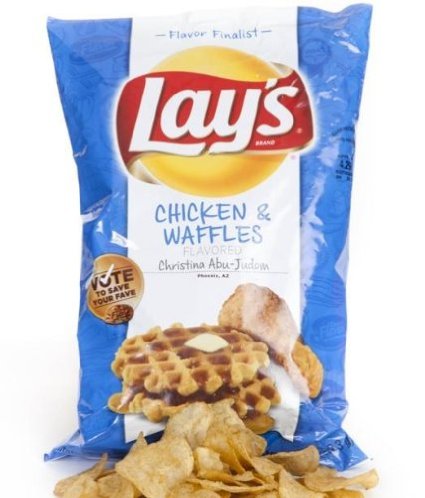 Chicken and waffle chips!—don't mind if I do! (Yuck!) Do you ever sick of the fact that you CANNOT eat just one and therefore, you do indeed eat the whole bag in one sitting because those things literally do not remotely fill you up…at all?! I've had it with potato chips! Ok, I don't know how long I can keep up this charade…who am I kidding, I love those things! Who doesn't? However, why not give you a version that's a little new school. What do you get when you cross chips and loaded potato skins? These babies: cheesy bacon oven chips. Specifically cheesy bacon oven chips dipped in chipotle ranch sauce. Let's let the picture do the talking for a minute while I settle down a bit to tell you about these babies.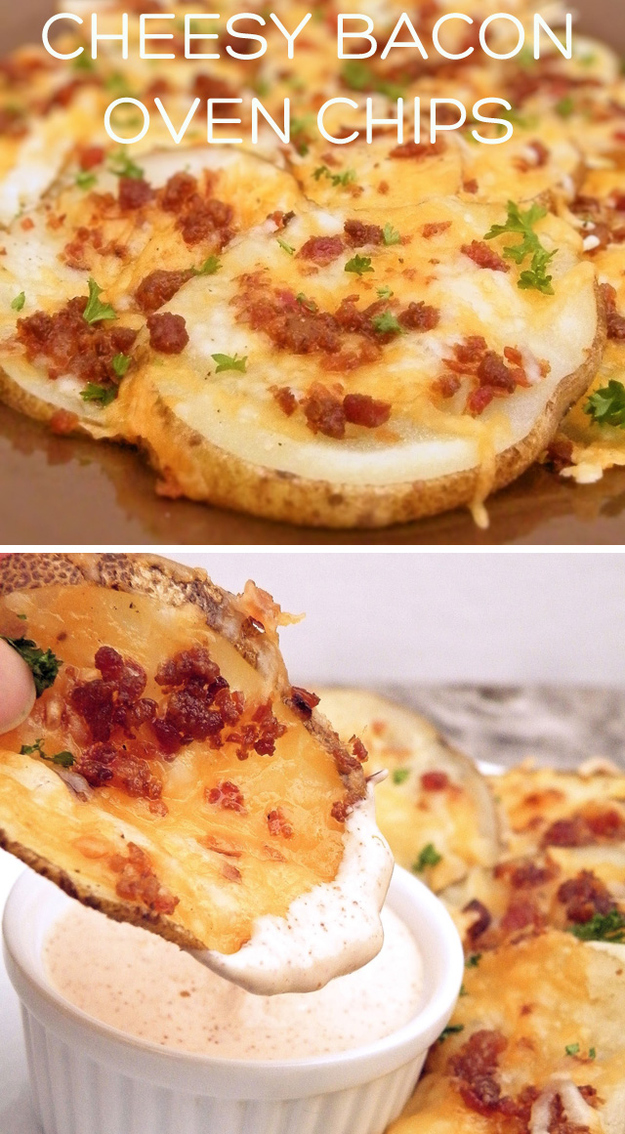 This time of year brings to life my husband's favorite sporting event, even more so than the Superbowl. This is the Round 2 for "Superbowl" type goodies at my house because it is the NBA Playoffs. And I certainly cannot make the same spread that I had at the Superbowl just a couple months ago! That would be preposterous! I have to find a new favorite appetizer(s) that can be loved and shared time and time again. (I am not in any way implying my husband wants a new spread every time—this is truly all me. I LOVE to plan parties and make new foods that he will love!)
So here I stumbled across this gem of a recipe for these glorified loaded potato skin chips and I have found a keeper! Oh my goodness you guys, when you dip these babies in that chipotle ranch, you are NOT going to know what hit you! Good luck NOT doubling, or tripling (ahem, or quadrupling) these babies the next time you make them. The only thing that will not like these is your waistline. Sorry, not sorry!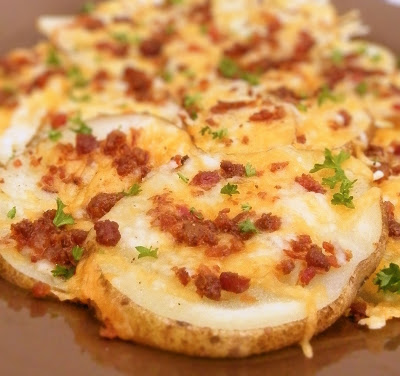 To sum it up simply, you take 1 large Russet potato and slice it up, boil it for a couple minutes, lay it out on a baking sheet and top it with crumbled bacon, shredded cheese, and honestly, whatever else your heart desires. The author of the recipe recommends chopped parsley or chives. I have done sliced jalapeños before and they were spicy heaven. The key is to use REAL bacon bits—not that imitation stuff you see in the store.
Now…..LET'S GO LEBRON!!!
Cheesy Bacon Oven Chips
· 1 large, uniformly-shaped russet potato, scrubbed well and sliced into 1/8" rounds*
cooking spray
3/4 C. shredded colby jack or cheddar cheese
salt & pepper to taste
2 T. crumbled bacon (about 2 slices) - I used real bacon bits
chopped parsley or chives, for garnish (optional)
Preheat oven to 375 degrees. Bring sliced potatoes to a boil in cold, salted water to cover for 5 minutes. Carefully drain, and transfer slices to a paper-towel lined countertop or cutting board. Pat to dry.

Grease a baking sheet with cooking spray, and lay out potato slices so they are overlapping on it. Spray lightly with additional cooking spray, then sprinkle with salt & pepper to taste. Sprinkle evenly with shredded cheese & bacon. Bake 12-14 minutes in preheated oven until cheese is melted & bubbly. Serve with chipotle ranch sauce (recipe below). Serves 2.

*You can use 2 medium-sized potatoes rather than 1 large. Also, I like to leave the skin on but you can peel the potatoes if you prefer.

Chipotle Ranch Dipping Sauce
1 T. ranch dressing
3 T. sour cream
1/4 t. chipotle chili powder
· 1/8 t. cayenne (adjust more or less depending on how spicy you want).
1/8 t. salt
1/8 t. garlic powder
Place all ingredients in a small bowl, and stir to combine. Refrigerate any leftovers.
Add Recipe to Cook'n
Add Recipe to Cook'n
Sources:
www.thecomfortofcooking.com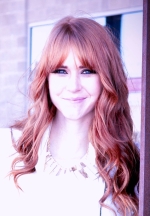 Mary Richardson
Weekly Newsletter Contributor since 2014
Email the author! mary@dvo.com