Top Picks for Sunday Brunch
Who doesn't love a beautiful Sunday brunch? Just the label alone calls up feelings of nostalgia and contentment. It's such a perfect time to bring family and friends together—the slower pace of Sunday is really conducive to lingering longer at the table.
And the research shows there are some definite favorites for the special gathering: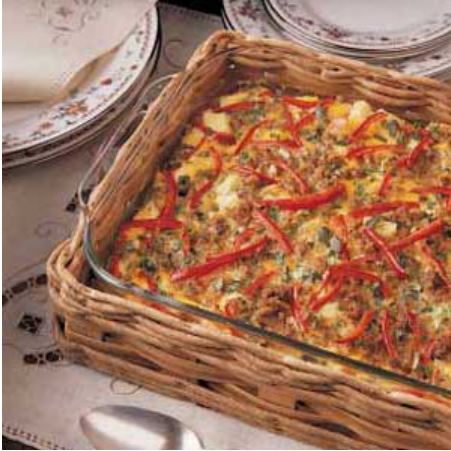 The breakfast casserole heads the list. There are dozens of recipes for this dish, but the one thing that makes them all so popular is that they can be made ahead of time and kept in the refrigerator until ready for baking.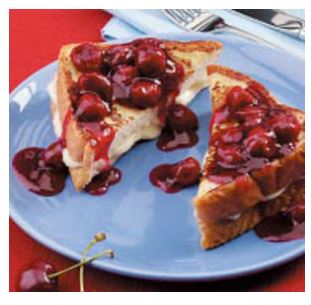 Stuffed French toast is another favorite. It's decadently delicious, and so versatile because it can be served up either sweet or savory. Our favorite is one stuffed with cherry pie filling and drizzled with warmed cream cheese. Oh my. But then there's the fresh apple and pecan stuffed toast smothered in warm maple syrup that our neighbor brought to a recent brunch. Oh, who can choose!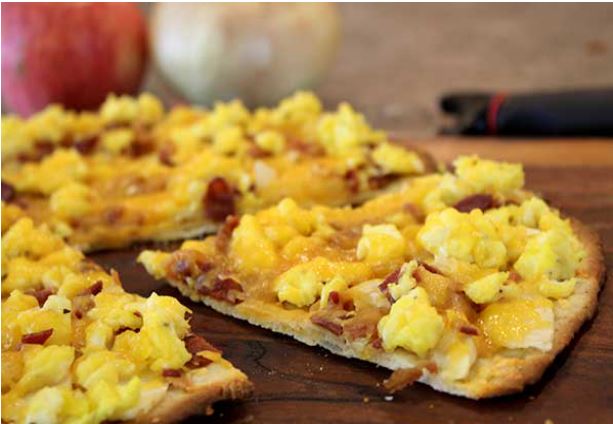 Breakfast pizza is making a big show, too. Basically it's a pizza dough covered with scrambled eggs, diced ham, bacon, or sausage, shredded cheeses, and whatever other things you'd combine with eggs. I like to add diced red bell pepper, chopped green onion, and little cubes of cream cheese. This is another food that can be prepared ahead and kept in the refrigerator until ready to bake.
As a side note, let me share a few tips for this dish from one of my favorite foodie sites, Prepared Pantry (www.preparedpantry.com). They explain that the objective is a crisp crust, which takes a dark pan that absorbs heat—a pizza stone works as well. They caution: Don't try it with a silver pan. And the best dark pan is one that's perforated so that the hot air can reach the bottom of the crust.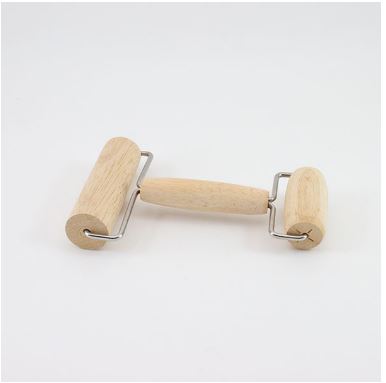 And they rolled their pizza dough right in the pan using a pizza roller, also known as a pony roller. The smaller surface allowed us to roll a thin crust right up to the lip of the pan.
OK, back to favorite Sunday brunch entrees: Related to the breakfast pizza is the omelet. This makes a fun group activity—everyone preparing items to put into the omelet while someone cooks the eggs. I've found though, that an omelet brunch doesn't work that well if you'd like everyone to be able to sit down together at the same time.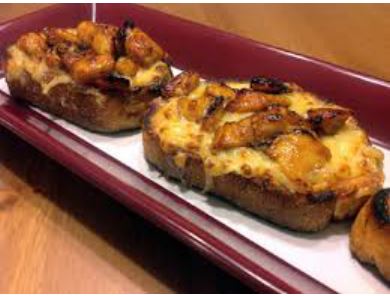 But speaking of sitting down at the same time, one that serves this purpose and is exceptionally easy to prepare is based around different fresh fruit juices paired with a variety of sweet breads. We like citrus monkey bread, banana and cranberry breads, and orange cream cheese rolls. And we add cheesy toast for those that also want something savory. Here's my favorite way to make cheesy toast:
Start with Texas toast (just extra thick slices of white bread)
Use a sharp Cheddar cheese
Lightly toast bread
Poke several holes in each slice of toast so the melted cheese can ooze into the bread and not just sit on top
Slice your cheese about 1/8-inch thick and cover each piece of toast with cheese
Top cheese with grilled ham, bacon, potatoes, or sautéed mushrooms (or all!)
Place all slices of cheese-covered toast on a baking sheet
Broil on medium until cheese melts and starts to brown a little
And with the warm summer mornings we have now, Sunday brunch is especially nice when served outside. Whatever your menu, do think about gathering your family and favorite friends together and treating them to this wonderful experience!
Sources:
www.tasteofhome.com
www.preparedpantry.com
www.kruegerpottery.com
www.thedogmomblog.blogspot.com

Alice Osborne
Weekly Newsletter Contributor since 2006
Email the author! alice@dvo.com