Coconut Milk—The Fast Track to Flavor Heaven!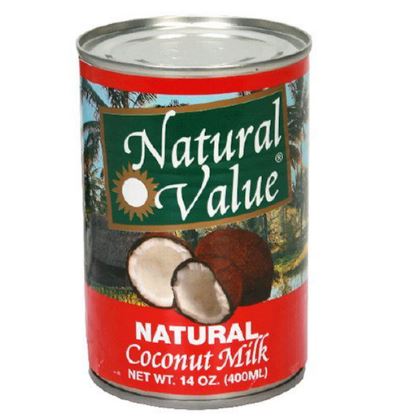 I'm a confirmed fan of coconut milk. Its creamy, healthy-fat goodness is perfect for everything from dinners to desserts. It can be whipped into a no-dairy mousse, or used to create a beautifully tender chicken recipe. Consider these ideas (and I start with dessert first—life is short):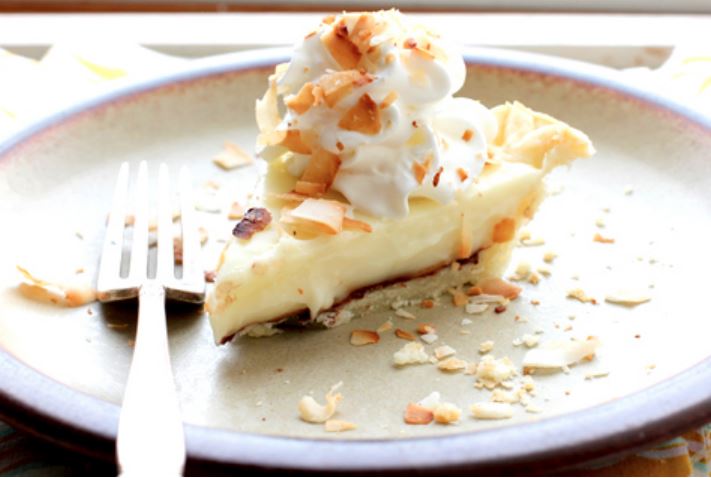 Coconut cream pie is an obvious choice for using coconut milk—the resulting flavor is rich and authentic tasting. All you need to do is substitute coconut milk for the regular milk your cream filling calls for. I also add a teaspoon of coconut extract along with the vanilla to kick up that coconut flavor.
But as the photo shows, the extra touch that makes this pie so incredible is a layer of melted chocolate spread over the crust prior to filling the pie shell. I just melt about a 1/2 cup of semi-sweet chocolate chips in a double boiler for this. And if you're in a hurry and don't want to make filling from scratch, use a box of coconut cream pie filling; just be sure to use coconut milk for the regular milk called for and do add that layer of chocolate.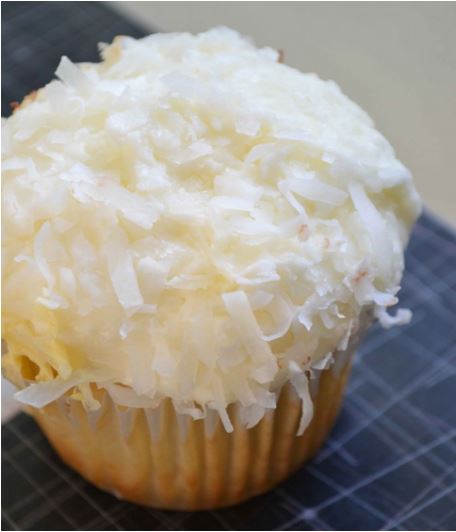 And Coconut Cream Cupcakes is another obvious recipe coconut milk works well in. I use it as the liquid in my from-scratch recipe or in the box mix, as well as using it in my frosting recipe. The depth of flavor coconut milk adds is amazing.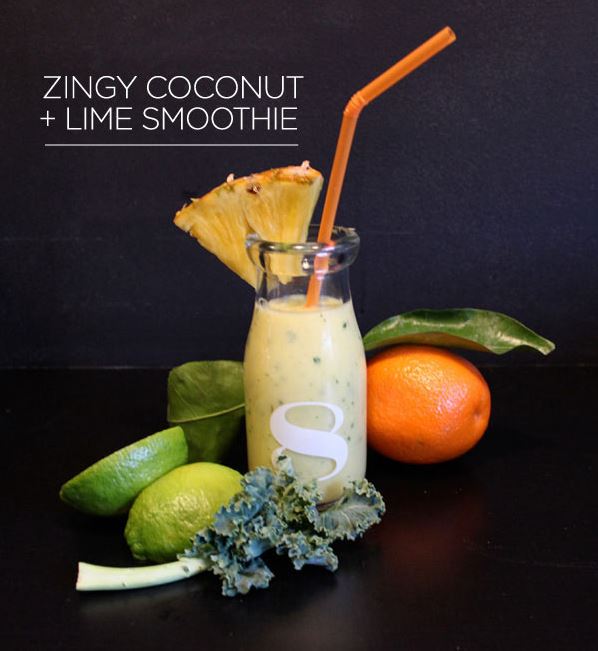 Smoothies are another place coconut milk works well. It adds a depth of flavor no other liquid can offer. The coconut milk and lime smoothie is one of the best I've ever had. This photo shows including fresh pineapple, oranges, and kale along with the lime.
But whatever fruits and greens you use (and it really doesn't matter), be sure to substitute any water for coconut milk. I like to freeze coconut milk in ice cube trays to add to my smoothies rather than frozen water. One recipe I use also calls for Greek vanilla yogurt. This drink is good enough to be dessert.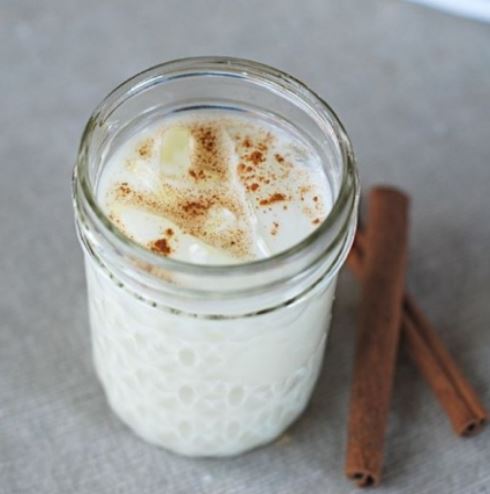 And speaking of smoothies, let's look at Nog—usually we think of eggNog. But Coconut Nog is so much better. Now the dairy-intolerant can have their Nog and drink it too! There's no science to it—just substitute coconut milk for the milk or cream your recipe calls for.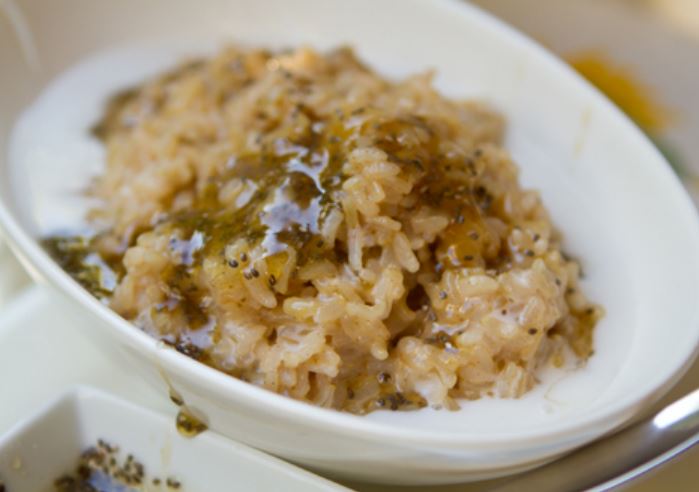 Rice pudding is another dish that blossoms with the addition of coconut milk. As you likely know, rice pudding is very easy to make, especially if you are using leftover rice. Warm, creamy, infused with cinnamon, coconut and honey, this puddingdrizzled in easy chia caramel just may become your new go-to recipe for a quick sweet treat.
---
COCONUT MILK RICE PUDDING (serves 2)
3 1/2 cups cooked brown rice
1 can coconut milk (full fat)
1/2 cup non-dairy milk (use more for a thinner pudding)
1/4 tsp salt
1/4 tsp cinnamon
1 tsp vanilla extract
1/2 teaspoon coconut extract
4 tablespoons raisins or another dried fruit (dried tart cherries are a very healthy choice)
3 tablespoons raw honey or pure maple syrup (Grade B)
1 teaspoon butter
Drizzle over top: 2 tablespoons coconut or non-dairy milk. And chia caramel.
Heat a soup pout to medium high. Add all ingredients to pot. Stir continuously and bring to a boil. Turn heat to medium and continue to simmer until most of the coconut milk has been absorbed. Add more liquid if you like a softer rice pudding with more hydrated rice. Allow to cool 2-5 minutes before serving. This will allow the pudding to firm up and cool a bit. Serve with chia caramel and cinnamon over top.
Chia Caramel Sauce
3 1/2 tablespoons raw honey
2 1/2 teaspoons chia seed
1/2 teaspoon vanilla
Add ingredients to small serving dish. Stir briskly for about 1-2 minutes. Let sit for another 7 minutes – stirring every minute or so (so seeds don't clump). Place dish in freezer for at least 3 minutes. This will speed the thickening process for use.


Add Recipe to Cook'n
---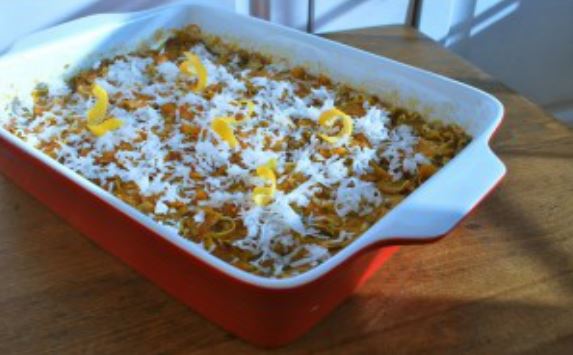 And Sweet Potato Casserole is amazing when coconut milk substitutes for the liquid in your favorite recipe. The light coconut flavor of the milk really enhances that of sweet potatoes.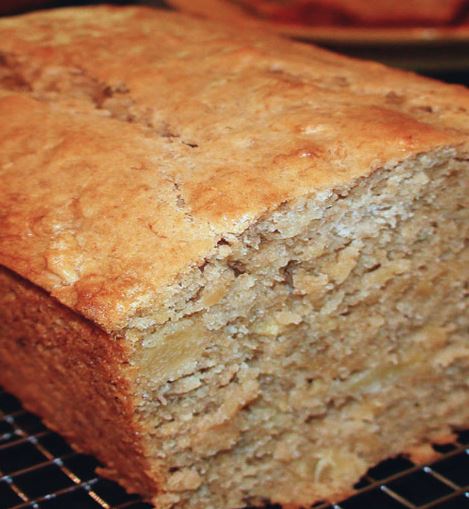 Finally, how about a to-die-for Banana Bread? I've tried oodles of banana bread recipes, but this is my absolute favorite. I found this recipe on the great blog, www.laurasbestrecipes.com. If you're looking for a very moist, dense bread with loads of bananas, this is it. Add some extra tropical flavors like pineapple, cream of coconut and macadamia nuts and you've found heaven!
---
TROPICAL BANANA BREAD (Yield: 1 loaf)
1 stick of butter, melted and cooled
1/3 cup organic cane sugar
1/3 cup dark brown sugar
2 eggs
1 1/2 cups white flour
1/2 cup whole wheat flour
1 teaspoons salt
2 teaspoons baking powder
5 very ripe bananas, coarsely mashed
6 oz. canned crushed pineapple, drain liquid
5 oz. can coconut milk or canned cream of coconut
1 teaspoon vanilla
1/2 cup of roughly chopped and toasted macadamia nuts
Preheat oven to 350°F. Grease a standard loaf pan. Toast the nuts in the oven for about 10 minutes. Cream butter, 2 of the mashed bananas and sugars in a large bowl. Mix in eggs.
In a separate bowl, mix the remaining dry ingredients. Mash remaining bananas thoroughly in another bowl (3rd) and fold in pineapple, cream of coconut, and vanilla. Fold both banana mixtures from other two bowls slowly into dry ingredients – don't over mix! Fold in the nuts.
Pour batter into the pan. Bake for about 55-60 minutes until a toothpick inserted into center of loaf comes out mostly clean, rotate pan a few times while baking. (Cooking time may vary depending upon your oven; just keep an eye on it.) Let the bread cool on a rack and turn out of the pan after about fifteen minutes. Let cool almost completely (approximately 45 minutes) before slicing. The bread will be very dense and moist.
Add Recipe to Cook'n
---
Sources:
www.redwhiteandblueberries.com
www.floridacoastalcooking.com
www.finecooking.com

Alice Osborne
Weekly Newsletter Contributor since 2006
Email the author! alice@dvo.com