Rising Above a Blue Christmas
Christmas gifts are fun to give, but hard to plan ahead sometimes. Who all to give them too? Should I make them or buy 'em? What to give?! Then there seems to always be that someone you absolutely love but through the hussle and bussle, accidentally forgot about. Or sometimes that person you didn't even think about until they hand you something at your doorstep.
Here are the top 3 ways to keep the stress level down with your holiday gifting this year.
Keep it Cheap
Keep it Simple
Keep it Real
---
Keep it Cheap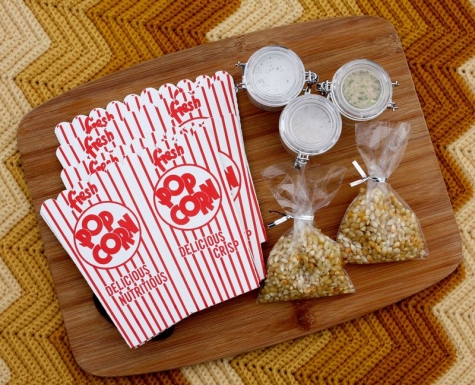 Most of the time, people really just feel great that you thought of them. NO one should look down on you because you didn't get your neighbor as neat or expensive as a gift as Joe down the road gave. As long as it's from the heart, people will feel loved and feel the Christmas spirit simply because you showed some thought.
Ideas: popcorn, pretzels, homemade ornaments, homemade goodies, or even a thoughtful card. As we get older, we appreciate this last one more and more.
---
Keep it Simple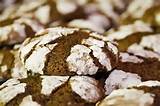 We often run out of time during the holidays. So don't spend unneedful time stressing over a complicated gift to give to all your friends and family. Think of things that will help you spend more time with them instead. They'll appreciate that more I think.
Ideas: Homemade goodies (one batch of goodies that will go far, so you don't spend days in the kitchen), a card, things on sale at the grocery store (like Martinelli's sparkling cider. Tie a bow on that and you have a classy, but simple gift), a useful kitchen utensil wrapped in ribbon. Be careful with these last two, remember the first tip.
If you get those little cellophane bags, you can throw a mixture of treats or make a hot cocoa gift easily (1 hot cocoa packet, 1 mini candy cane, with white chocolate chips and marshmallows in the bottom).
---
Keep it Real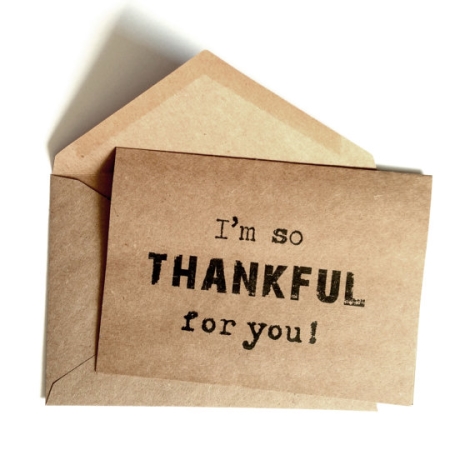 As was mentioned before, there's no need to be extravagant. Keep it from the heart. Let them know you really care about them and the gift wasn't just because you needed to cross them off your list. One of the best ways to do this is to write a simple note about why you appreciate them, or why you love them. It doesn't have to be on a fancy card. It's the words you write that matter. One of my favorite notes I ever received came on a lined piece of paper folded in half. There was even an apology that it wasn't on a card. It almost made me cry (in fact, it probably did). I didn't care one bit. I loved the thought in that note and the person who gave it. I've kept it for years.
Ideas: Write something different on everyone's card. Make it your challenge to truly write from the heart. Also, start making a list of people you would want to give a treat or thought to a month or more in advance. Keep that list visible and easily accessible so that when someone else comes to your mind, you can add them to the list as soon as they pop into your head. It will save some stress later when you have made all your gifts and think: "Oh no! I forgot so and so!" I think that happens almost every year for me. I've got to start earlier and write them down!
Remember the true meaning of Christmas. Don't get bogged down in the hussle. Remember the people that matter most and give them the time they deserve. Remember what matters.
---
Sources:
http://abeautifulmess.typepad.com/.a/6a00d8358081ff69e2015393b533e4970b-800wi
http://ts4.mm.bing.net/th?id=H.5004144890414890&pid=15.1&H=106&W=160
http://img0.etsystatic.com/024/1/7315659/il_570xN.494709422_h3xn.jpg
---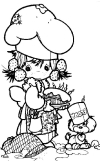 Sydney Hill
Weekly Newsletter Contributer since 2012