Can Type 2 Diabetics Eat Bananas?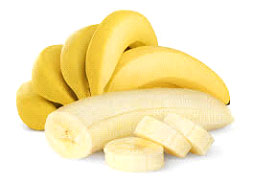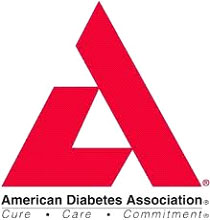 According to the American Diabetes Association, yes, you can still eat bananas - even if you have diabetes. Bananas are a good source of fiber, potassium, and vitamin C. They also contain high amount of other minerals besides potassium-calcium, magnesium, manganese, copper, iron, phosphorus, sulfur, chorine, and iodine. But they do contain carbohydrates. In fact, all fruit has some carbohydrate, so you need to count them in your diabetes meal plan.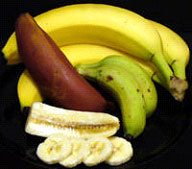 So if you want to include bananas in your meal plan, become familiar with portion sizes and the number of carbohydrates in each. They vary quite a bit in size, so counting the carbs that they provide can be tricky. Here are some estimates for different sizes:
Extra small banana (6 inches long or less) - 18.5 grams of carbohydrate
Small banana (about 6-6 7/8 inches long) -23 grams of carbohydrate
Medium banana (7-7 7/8 inches long) - 27 grams of carbohydrate
Large banana (8-8 7/8 inches long) - 31 grams of carbohydrate
Extra large banana (9 inches or longer) - 35 grams of carbohydrate
Note that blood glucose responses can vary from person to person. Be aware that you may need to make adjustments to the portion size you eat, depending on your how your blood glucose responds to eating bananas or other types of fruit. It's wisest to experiment with a small portion and go up in size from there.
Now, let's look at the many things that can be done with bananas besides peeling and eating. Back in the '50s the Chiquita Banana Company published a banana recipe book that Aunt Annie hung onto. Glad she did because this treasure has lots of banana guidance:
Do not place bananas in the refrigerator; low temperatures prevent proper ripening.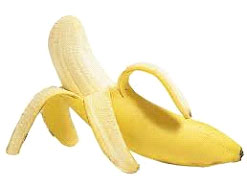 Bananas are fully ripe and at best flavor when the peel is yellow with brown flecks. This is especially the stage that's best for making baby food. It's sweet, mellow, and thoroughly digestible at this stage.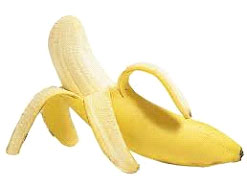 About 3 to 4 bananas equal a pound.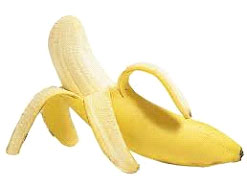 To prevent cut bananas from turning dark, slice them as close to serving time as possible. If cut 1 to 2 hours in advance, dip slices into, or sprinkle them with, canned pineapple juice, or fresh or canned grapefruit, orange, lemon or lime juice.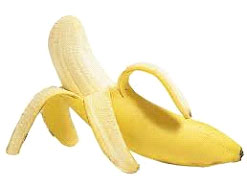 Like cucumbers, bananas can be fluted. Just run the prongs of a fork lengthwise down a peeled banana, then slice the banana crosswise for dainty, crinkly-edged rounds.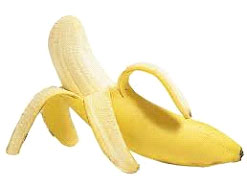 Bananas can be baked in or out of their peels. The baked version is heavenly brushed with butter and sprinkled lightly with cinnamon. When thinking of using bananas as an ingredient, we think of banana nut bread, muffins and cookies, fruit salad, banana cream pie, and of course, banana splits.
They also make delicious fritters (fry firm battered banana slices in about 2 inches of oil at 375 degrees F until each side is golden brown, about 40 seconds total. This is an unusual and wonderful addition to pancakes or waffles.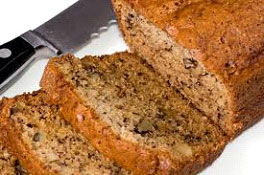 But bananas wear more hats than that. They are a perfect natural sweetener for green smoothies, and some people even serve them as a baked vegetable, topped with a little sour cream.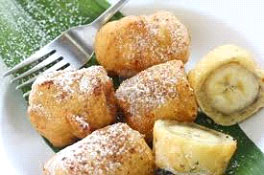 So considering all the good things bananas contain, besides tasting so good, it's good news that we can include this good fruit into the diabetic diet. Good for us!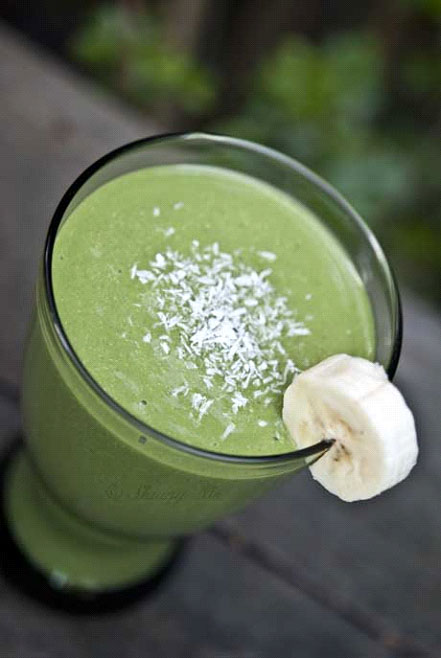 Sources:
instructables.com
containergardening.about.com
curbly.com
gardenbeautiful.wordpress.com
i-cdn.apartmenttherapy.com
4.bp.blogspot.com
3.bp.blogspot.com
0.tqn.com