FOOD Not Just for Thought But for Decorating
We know very well that the readers of the Cook'n Club Newsletter are a savvy, talented, and cooking-experienced group of folks. So it's with this thought in mind that I share the following idea: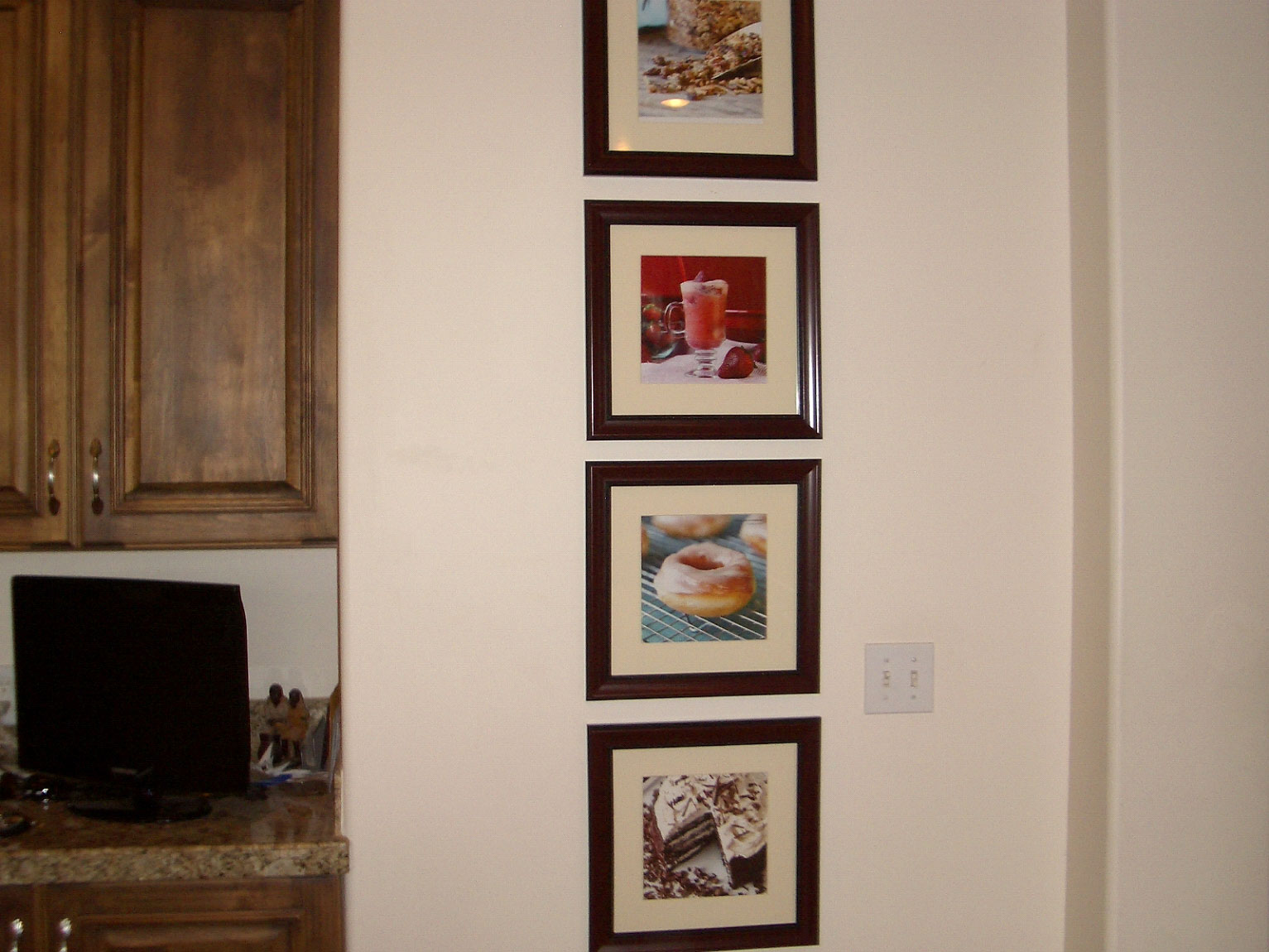 Have you ever thought of photographing your culinary creations? And then matting and framing your favorite shots? These photos could make wonderful personalized decorator touches for a kitchen wall or a wall leading into your kitchen. Why not show off your talent and abiding interest in cooking?
Here I've used photos of food we prepared when I was the co-editor (with Jeanne Wolfley) of the national magazine, Cook'n. This is the wall opposite my kitchen. I used to have a plate rack there, but tired of it and wanted something more meaningful, more related to who I am and what I love to do. Hanging shots of what we've cooked up has been lots of fun and has created a very nice feeling in this area. And I love looking at this wall. Food doesn't last, but photos sure do!
While these shots were taken by amazing photographer, Kaycee Leishman, using her ultra techie camera equipment, the exciting news is that you don't really need much expertise or some fancy-dancey camera for this.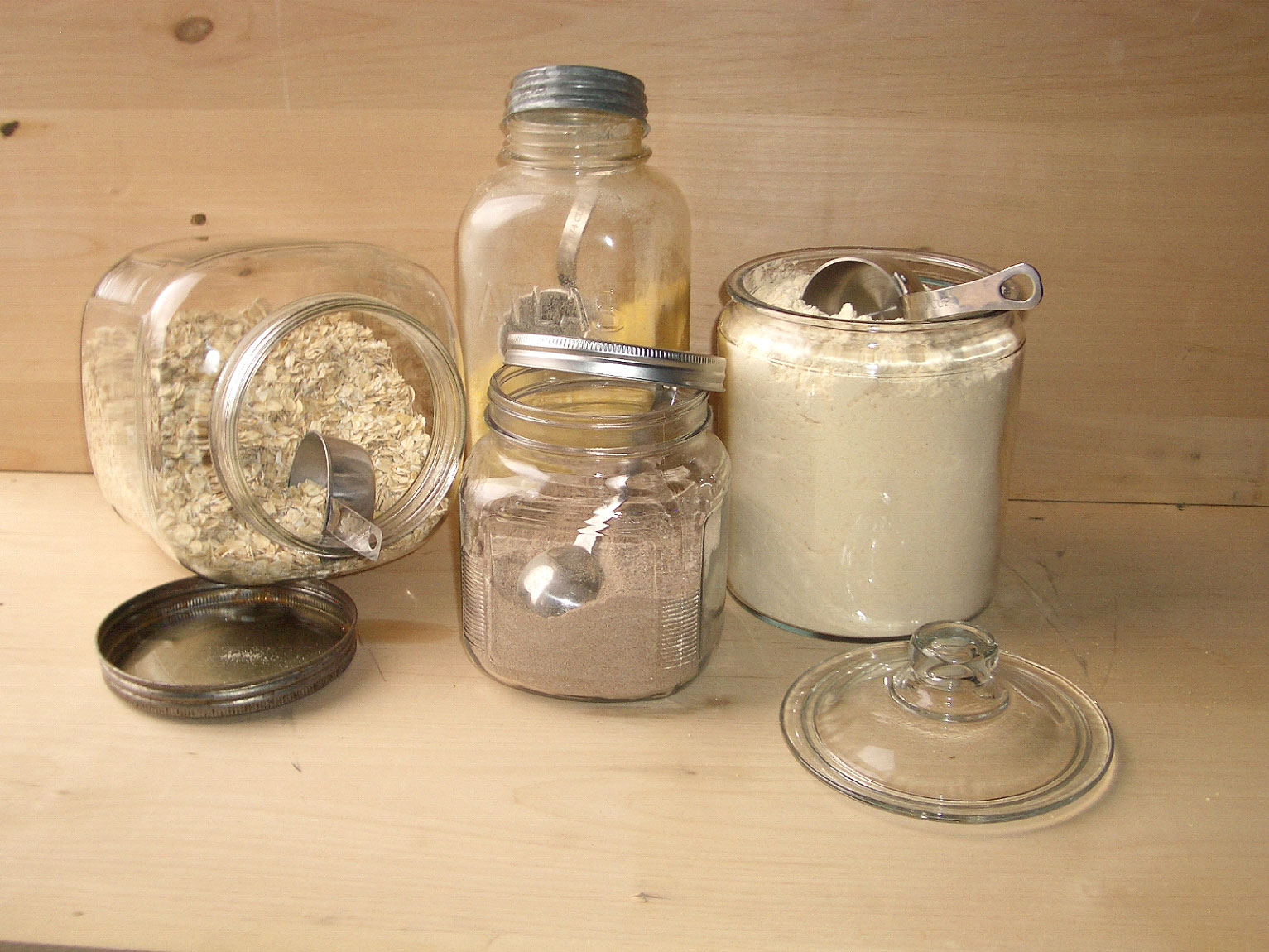 For instance, here's a shot I staged for an article for our blog, dinnerour.com, on the topic of placing measuring spoons and cups in the containers of ingredients we use often. I set an unfinished board on the floor by our open door and placed another unfinished board behind it. Then I just took a couple up-close shots using our simple digital camera. I know it's not Kaycee-quality nor award winning, but it works for what I was trying to accomplish.
So the idea is to just concentrate, like Kaycee did, on some nice close-up shots and follow these few guidelines that Kaycee taught us:
1. Place your recipe in a dish or container that compliments what you've done. For instance, when I make my mother's famous potato casserole, I like to serve it in her vintage casserole dish that I inherited when she passed on. When I make and serve Jeanne Wolfley's incredible Chocolate Dream Cloud Cake, I place it on a pretty cake stand, rather than just plop it on a plate.
2. Then set your prepared food where it will get lots of natural light. There are certain times of the day that are better for this than others. So where I live, and according to how the light enters our home, early afternoon is the best time for me to take food photos.
3. And pay attention to details. Does your arrangement need a colored napkin scrunched up next to it? Would your recipe look nice sitting atop a well-used, well-loved cutting board? Does the shot call for accessories such as knife and fork?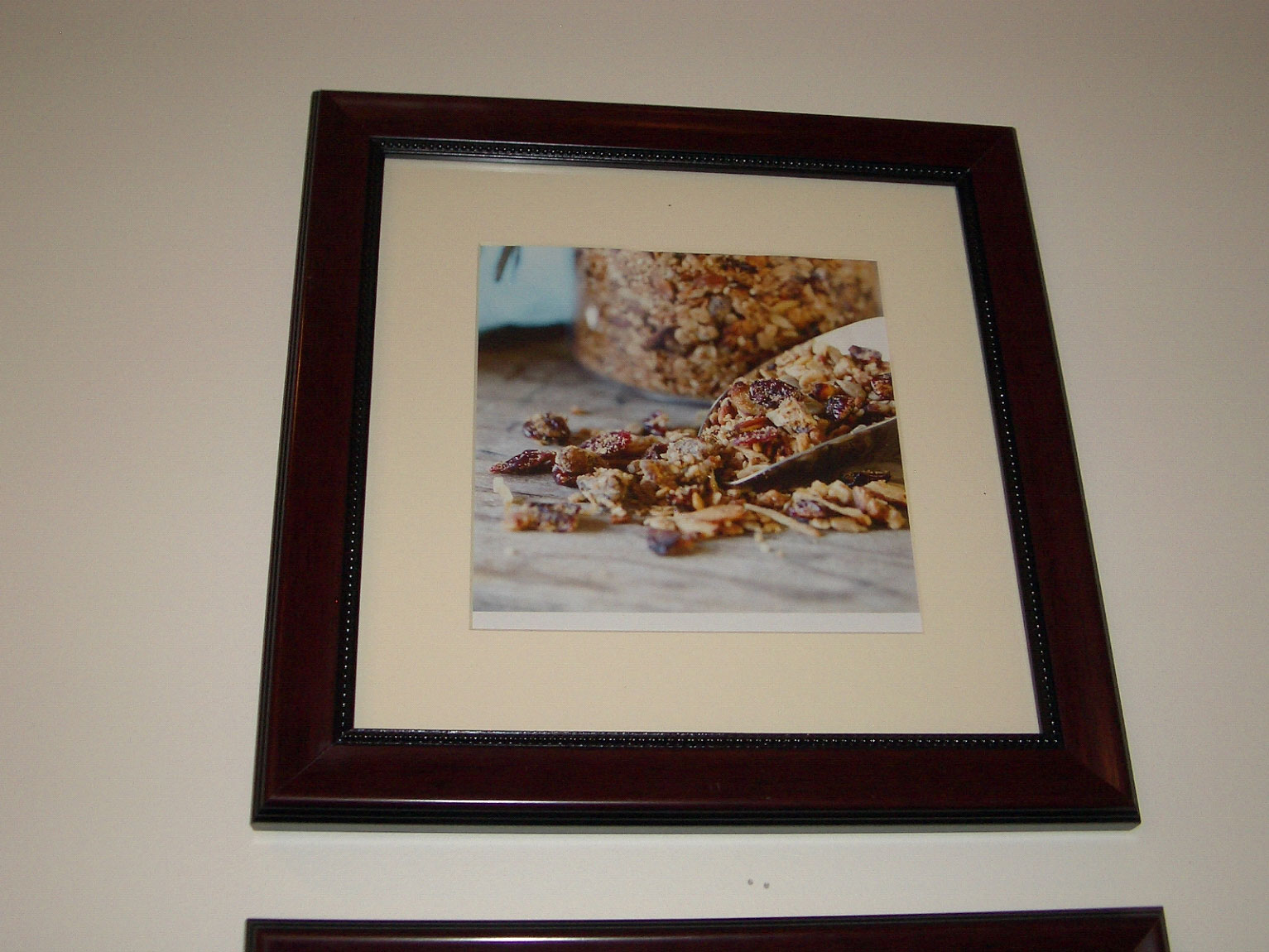 You can see that for the picture of my homemade granola, we included a scoop in the picture, holding some of the granola.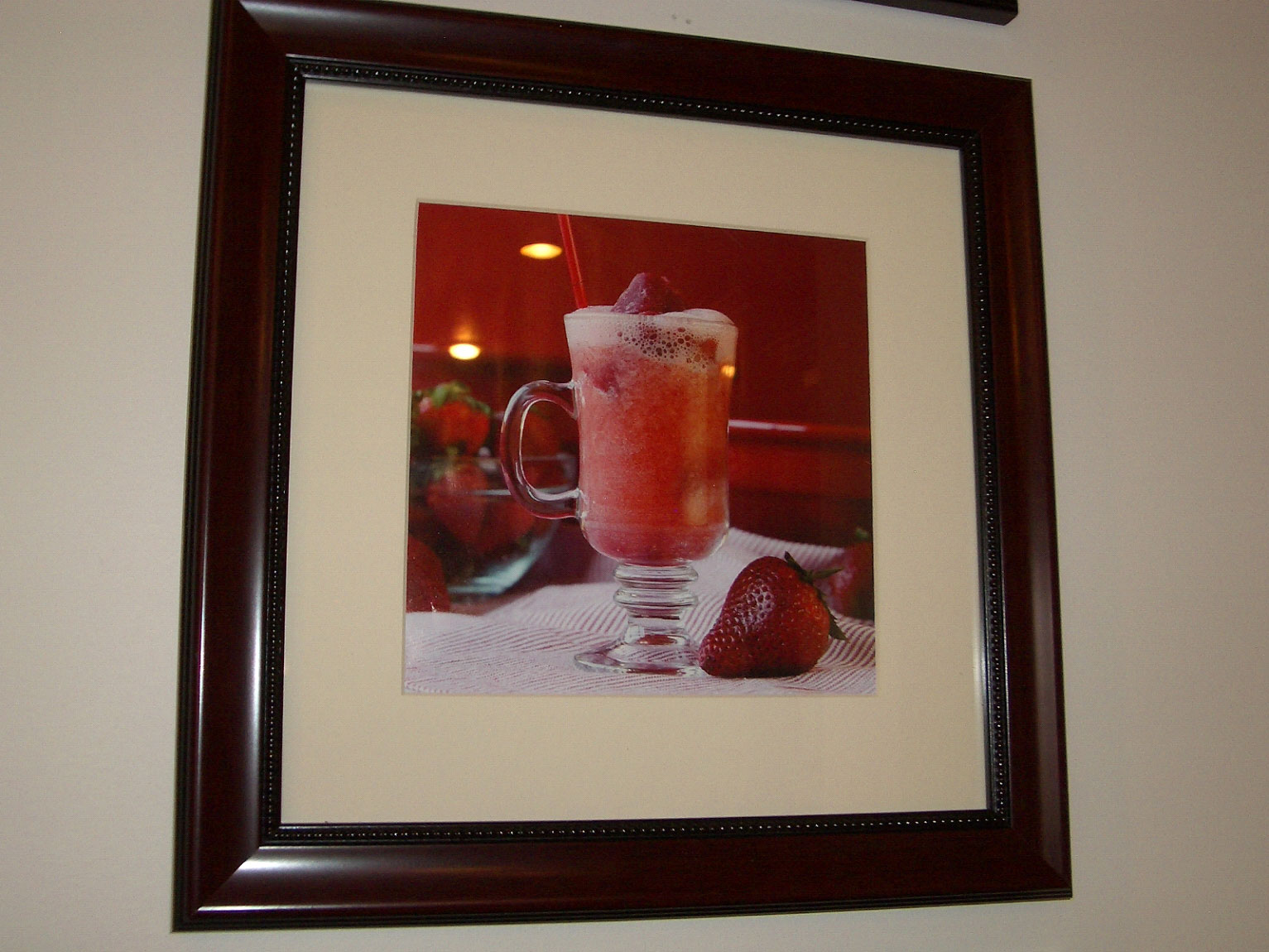 For the strawberry fizzy drink, a whole strawberry set off to the side and a bowl of fresh strawberries in the background completes the picture. Use your imagination, use what you have to accent your shots, and get creative.
Too much of the time we simply follow decorating trends (remember when hanging baskets on the wall or decorating with chickens was all the rage?). Instead, why not insert some true personality and clever pizzazz into your decorating scheme? Seriously consider starting with photos of the things you create in your own kitchen! Food not just for thought, but for decoration as well.
Sources:
dinnerour.com