How'd We Live So Long Without this Tool
I'm speaking specifically of the immersion blender-once found only in professional kitchens.
I first saw this treasure being used on one of my favorite cooking shows, "America's Test Kitchen." The chef was going on and on about how she loved using this tool and I saw before my very eyes how fast and easy this blender made her work. I was hooked.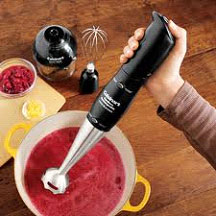 I know I've talked about immersion blenders before, but I've been using it so much lately, for so many different things, that I thought the topic warranted another visit.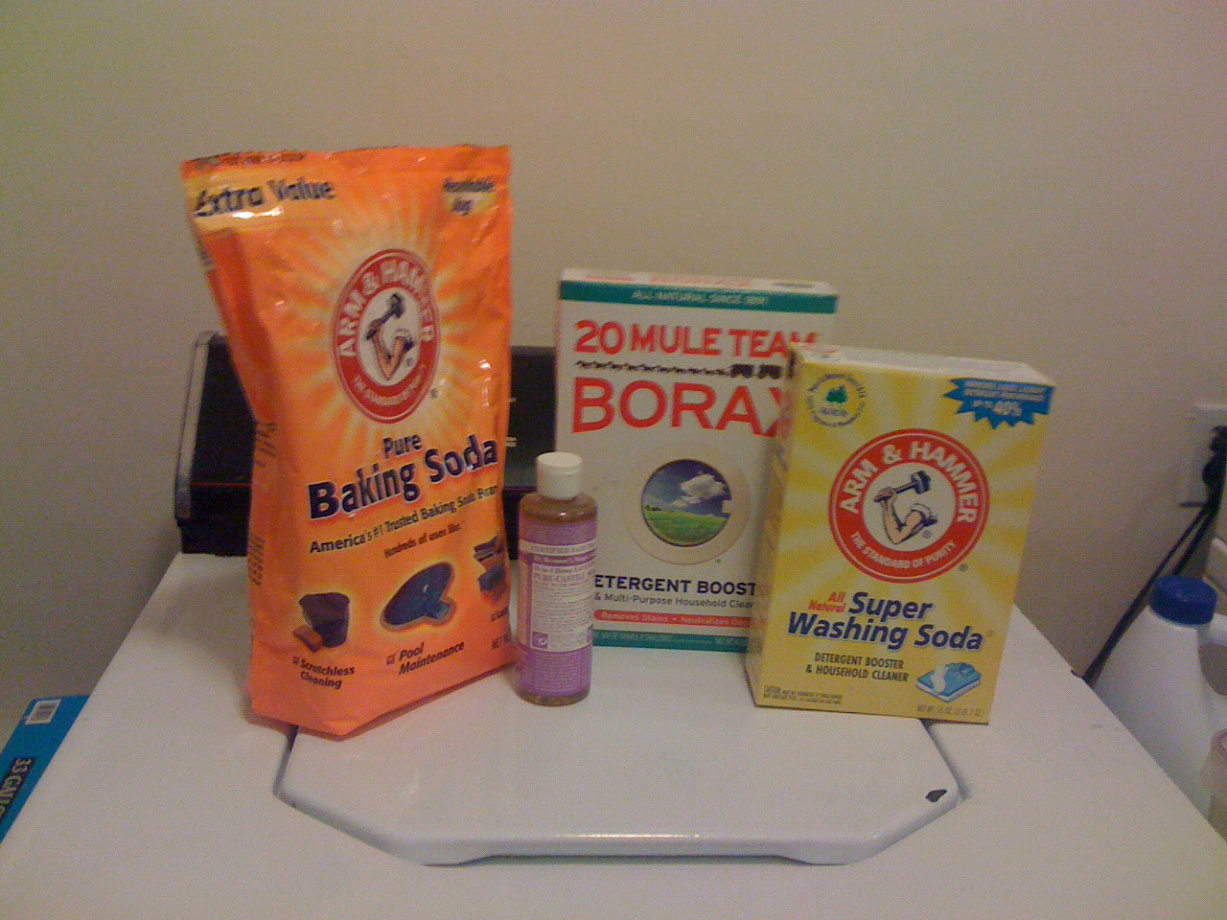 For instance, I make my own laundry detergent. And the recipe I've used lately calls for liquid castile soap, Borax, washing soda, baking soda. I add a little vinegar and some powdered water softener. To mix it all together in a large bucket, I use my immersion blender. The advantage to using this tool for this purpose? It's cutting blade thoroughly blends everything together, and I can mix right in the container I'll be storing the detergent in. No muss, no fuss.
I also use this tool when mixing my favorite hot cocoa concoctions. I fill a large saucepan or a Dutch oven (depends on how much I'm making) with lots of cream and milk, the cocoa and sweetener (I use xylitol), some vanilla and a dash of salt. I bring this up to medium heat, then add an 8 ounce bar of cubed cream cheese (or more-depends on quantity I'm making).
OH what a touch that cream cheese is (I like my cocoa thick). But the point? The immersion blender mixes all of this so easily and quickly, including those little cubes of cream cheese-no stirring, stirring, stirring with your wire whisk until everything is combined.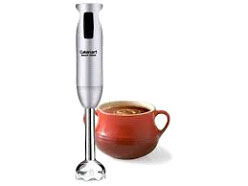 But another very cool point? What if you want to create individual cups of custom cocoas (say, for a cocoa bar at a party)? Not everyone wants cream cheese in their cocoa, so in separate cups of hot cocoa add your peanut butter, or your Peppermint Patty Bar, or your Rollos, or whatever, and then insert the immersion blender and whiz away-one cup of cocoa at a time!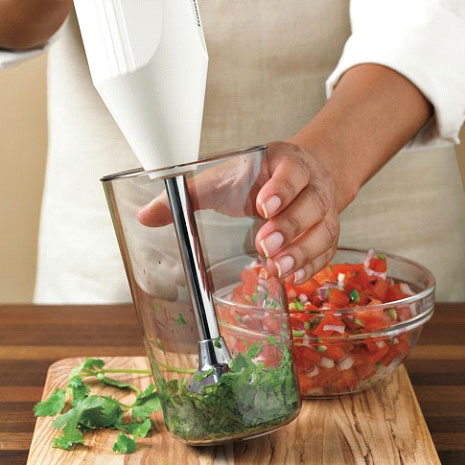 I also use the immersion blender to whip up fresh salsa when I'm in a hurry and don't want to dirty my food processor.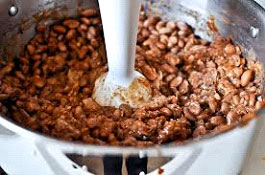 And then there's the super good job it does of pureeing cooked beans-right in the pan, right on the stove. I love this method because I have more control over how smooth or chunky I want my pot of beans.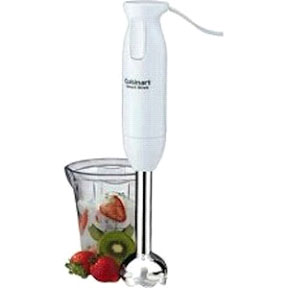 Finally, but certainly not last, if I want a quick fruit smoothie I'll use my immersion blender rather than my big blender. As you can see, you can just add your choice of fruits and a few ice cubes to a glass and blend away. The clean up is so much quicker and easier this way.
And if you're wondering, there's not really one blender that's better than another. Cuisinart makes a good one, but so does Kitchenaid, Braun, and Breville. I'm happy to report that there's a make and model that fits just about any budget, and its performance is not dependent on price! So if you don't already have one, consider looking into acquiring this handy little tool-how'd we live so long without it?
Sources:
ktichenmeup.com
networx.com
blog.foodnetwork.com
williams-sonoma.com
tastykitchen.com
thecupboard.net