Wow! Great Idea for a Special Garden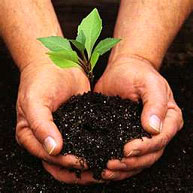 One of the complaints I often hear with regard to gardening, is from those living in apartments, or other living situations where there is no real space. This is a valid point for many which can be overcome with some creative ingenuity; and it doesn't get any more creative than the following.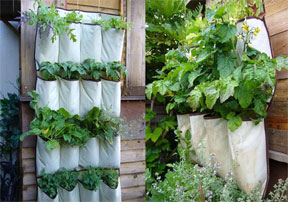 Yes, these "gardens" are growing out of shoe organizers! I can't begin to tell you how excited I am to share this with you, courtesy of Green Upgrader (GreenUpgrader.com)
What You Will Need: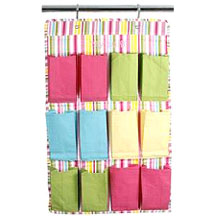 • Hanging pocket shoe organizer. These can be found at discount and even dollar stores. You will want the fabric to be sturdy, because each "pocket" will carry the weight of the compost, and the water from watering
• Pole and attachments (curtain pole or pipe fittings, screws)
• Utensil hanging hooks
• Compost of a good quality moisture holding type
• Selection of plants or seeds... e.g. mixed leaf salad, herbs, sorrel, peas, mini tomatoes
• Piece of wood 2"x2" as long as the width of the pocket store to keep the base of pockets away from the wall
• Trough planter to catch drips after watering

Reading through the "Comments" section from the web-site, several people thought that this "garden" worked quite well. Some of the comments and suggestions were as follows:
• They acted as a pretty wall barrier if apartment neighbors lived close. No more "peeking" into your balcony!
• Once hung, the garden served as extra insulation against thin walls
• Cut a hole at the bottom of each shoe "bag" for draining. (I think I would add some rocks to the bottom of each bag and then add the soil).
• Line each shoe bag with a large plastic baggie to prevent soil from browning the bags. Be sure to cut a hole in the plastic for draining.
• Small tomatoes and baby bell peppers can be grown as well as herbs, flowers, lettuces, etc.