Applause for the Pork Tenderloin, Please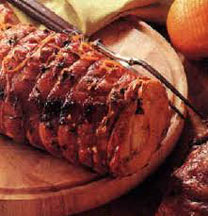 The challenge with a pork tenderloin roast is adding interest to a cut of meat that has little fat (and thus little built-in flavor). But when done right, pork tenderloin is buttery smooth and, because of its petite size, perfect for a dinner for two.
Experienced cooks usually sear the tenderloin first to brown the exterior and add flavor. I've done this myself with great success. But I just read about another method of preparation. Instead of the standard browning, try using a spice rub instead. This approach will still add great flavor but will save time (and dirty fewer pans) by skipping the initial stop on the stovetop.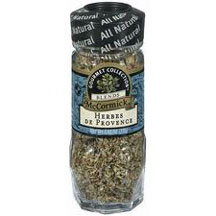 The idea is to use a rub of Herbs de Provence (a widely available blend of dried herbs, such as thyme, fennel seed, and rosemary). Place the rubbed pork roast on a bed of vegetables (fennel, tomatoes, and artichokes would be divine) that would cook through in the brief time that the meat needed to reach optimal internal temperature.
The folks that have tried this pork tenderloin presentation are raving - they're loving how this dish works well as either a casual meal or an elegant dinner. Spice-Rubbed Pork Tenderloin with Fennel, Tomatoes, and Artichokes: a one-dish wonder, and one we ought to try this summer!
And now, if you do decide to give this delicious idea a try, here's a quick primer from America's Test Kitchen on the easiest way to prepare fennel:

Once sliced, the fennel is added to wedges of tomato and artichoke prior to roasting your pork tenderloin. This is a great meat with lots of potential - one that truly ought to receive more applause!