Dinner 911 and Easy Healthifying Tips
Sometimes supper doesn't turn out as planned. I've noticed that when I'm in the biggest hurry, I make more mistakes. THEN I have to spend time either re-cooking something or coming up with a new plan altogether.
Well, if you can relate, then you'll like these 3 tips from Top Chef finalist Antonia Lofaso and the Food Network's Ingrid Hoffmann.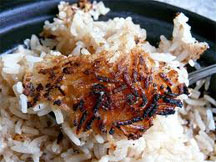 • Scorched brown rice. Transfer the rice to a container with a whole peeled onion. Cover and let sit for 15 minutes. The onion will absorb the burned flavor and odor.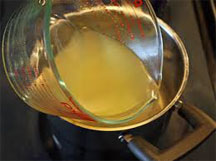 • Too-salty soup. Who hasn't done this? To fix it, add one-half to three-fourths cup of liquid to thin it out. Use milk for pureed or cream-based soups like tomato, and unsalted broth or water for clear ones like chicken noodle.
• Overdressed salad. Toss in some raw baby carrots, small broccoli florets, or small pieces of cauliflower - they can soak up a lot more dressing than greens do.
And here are a few tips for better food/kitchen management as well as how to add more health factor to your meals: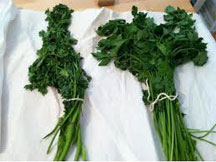 • Prevent your herbs from drooping after a day or two in the fridge: "Put a dry paper towel in the bag with them," suggests Dale Van Sky, executive chef at Red Mountain Spa in St. George, Utah. "The towel absorbs excess moisture, so the herbs stay fresh for about a week." Use them to increase the flavor and the health benefits of any dish, including steamed carrots and sauteed shrimp.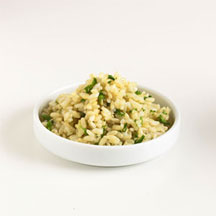 • Give rice a boost by skipping the water and cooking it in juice instead, suggests celebrity chef Todd English. Try carrot, apple, beet, or pomegranate (or combos of them) to add vibrant color plus vitamin A and antioxidants.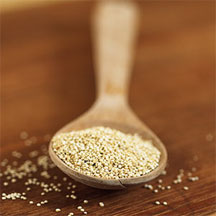 • Learn to use a wide variety of grains. Try quinoa, for instance. It is packed with magnesium, iron, zinc, potassium, and fiber. As an example, add 1/4 cup dry quinoa and 1/2 teaspoon curry powder to 1/2 cup boiling water. Cover and simmer for 15 minutes. Then mix this with 1/2 cup shredded carrots, 2 tablespoons dried cranberries, 3 chopped scallions, and 1 cup chickpeas.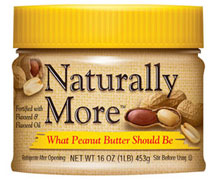 • "Spread the health" by using Naturally More peanut butter. It contains flaxseed and flaxseed oil, giving you a dose of heart-healthy omega-3s as well as extra fiber and protein. And the taste? Peanut-buttery goodness! Cost: $3.99 for a one-pound jar, at supermarkets and natural-food stores.