Mustard! Use it on More Than a Hot Dog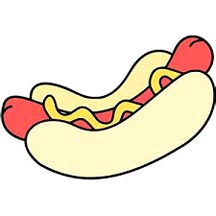 Mustard. Yellow, tangy, spicy, mustard. Put it on a hot dog, hamburger, in your potato salad, whatever you like, and the bland goes to "wowza"! But heck; anyone can put mustard on a hot dog. Have you ever thought of what else this condiment can do?
If you have read DVO long enough, you know that everything has secondary uses; last week it was potatoes for headaches; this week, mustard on your feet. Just keep reading.
The Many Lives of Mustard
To Your Health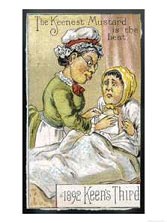 For chest congestion just rub mustard on your chest. Soak a cloth in hot water and place it on top of the mustard. This is like the old-fashioned mustard plaster!
Muscles sore? Start a hot bath and add 2 tablespoons of mustard powder, a lovely essential oil, and some Epsom salts. Relax!
Burn yourself on the stove? Put your burned skin under cold running water and spread mustard over the burn. Relief!
Sore throats can be a real nuisance. Try the following remedy the next time that "tickle" starts.
1 Tablespoon of mustard seed
Juice from 1/2 lemon
1 tablespoon salt
1 Tablespoon clear honey (organic is best)
1 1/4 cups boiling water
Put everything in the hot water and let it seep for 15 minutes. Then gargle.
Just For You

For an inexpensive face mask, rub some mustard on your skin and leave it there for a few minutes. Wash it off. It is suggested that you test the mustard on your skin first in case you have any skin allergies.
We have heard about coconut oil for hair conditioner, but mustard? You bet. Just massage it into your hair and leave it in as long as you can before rinsing off. For your poor tired feet, fill a basin with hot water and add a few tablespoons of mustard powder. Relax as your tootsies soak for half an hour.
Your Home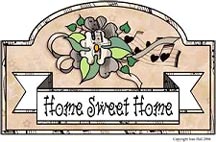 Mustard powder is a great way to absorb grease. Sprinkle a teaspoon or two of mustard powder onto a greasy pan. Using a brush, spread it around and wash off.
If you want to reuse a bottle, but don't want it to smell like what it did before, mustard powder is a great trick. Sprinkle a little inside the bottle, add hot water, and shake. Rinse the mustard/water out of the bottle, and - voila! - lingering smell gone!
If you have dishes that have absorbed the smell of last night's meal, just make a paste with mustard powder and water, scrub the dish and wash off. It'll take that nasty smell right out!