Does Anyone Know What This Ingredient Is?
I'm sure I am not the only one who is brought face-to-face with an ingredient I've never heard about before. Oh please! Tell me I am not the only one!
In light of the fact that we are experimenting with more and more ethnic foods - which are often times much healthier than our processed foods - I thought I would define some of the ingredients that may be a little more foreign to you.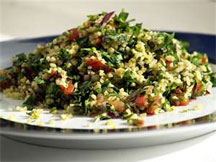 Tabouli
Tabouli is a whole bulgar wheat grain. The word "tabouli" is Lebanese for "little spicy". One usually is most familiar with a delicious, cold, tabouli salad which may have some or all of the following ingredients: mint, parsley, onions, tomatoes, scallions, lemon and olive oil.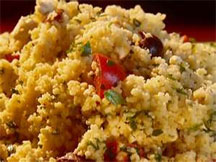 Couscous
From Middle-Eastern and African countries, couscous is made up of semolina wheat and pearl millet. The name "couscous" is from the Berber meaning "well formed". One can find this in instant form, in most super-markets and health-food stores. Simply put the couscous in the required amount of boiling water, put a lid on the pot, and cover for @ 5 minutes. Then, fluff with a fork. Couscous is a great alternative to rice, and can be used in soups, salads and casseroles.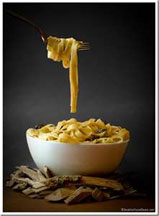 Semolina
Semolina is course, purified and milled durum wheat. Used in the manufacture of pasta, cereals and puddings, it is also the flour of choice for those making their own pasta's. This is because the texture holds up so well when being rolled out and cut. Semolina four can be purchased at any market.
Orzo
Orzo is Italian for "barley", and is a rice shaped pasta that is also known as risoni. Orzo can be used in soups, salads and casseroles and is a great rice replacement.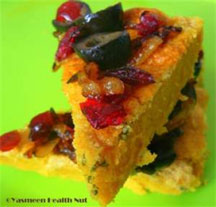 Polenta
The main ingredient in polenta is cornmeal. Polenta can be cooked like a porridge or baked for a different texture and consistency, much like a cake. Polenta is a staple in some Mexican dishes, as a side dish or with various toppings.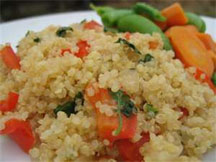 Quinoa
Pronounced "keen-wah", quinoa is a mild flavored grain. It can be pale ivory, yellow or even deep purple-black in color. High in protein, quinoa can be used to make breads, salads, burgers, and warm breakfast cereals.
---
Black Bean and Tomato Quinoa
From Epicurious
2 teaspoons grated lime zest
2 tablespoons fresh lime juice
2 tablespoons unsalted butter, melted and cooled
1 tablespoon vegetable oil
1 teaspoon sugar
1 cup quinoa
1 (14- to 15-ounce) can black beans, rinsed and drained
2 medium tomatoes, diced
4 scallions, chopped
1/4 cup chopped fresh cilantro
Whisk together lime zest and juice, butter, oil, sugar, 1/2 teaspoon salt, and 1/4 teaspoon pepper in a large bowl.
Wash quinoa in 3 changes of cold water in a bowl, draining in a sieve each time.
Cook quinoa in a medium pot of boiling salted water (1 tablespoon salt for 2 quarts water), uncovered, until almost tender, about 10 minutes. Drain in sieve, then set sieve in same pot with 1 inch of simmering water (water should not touch bottom of sieve). Cover quinoa with a folded kitchen towel, then cover sieve with a lid (don't worry if lid doesn't fit tightly) and steam over medium heat until tender, fluffy, and dry, about 10 minutes. Remove pot from heat and remove lid. Let stand, still covered with towel, 5 minutes.
Add quinoa to dressing and toss until dressing is absorbed, then stir in remaining ingredients and salt and pepper to taste.