Beauty Secrets Using Home Ingredients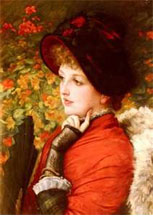 I love articles, web-sites, books and my incredible friends that share ways for me to save money. Who isn't into new ideas of how to "trim" our shrinking budgets? I have always been one of those women who extend scrambled eggs by using a little milk, or added another 1/2 can or so to frozen orange juice. I would venture to guess that you are too.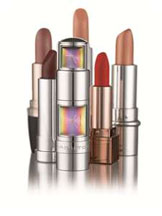 One of the biggest budget hits that women face are those supplies which are part of our beauty regimen. If you think that the food in our supermarkets has gone up, try the cosmetic counter!
I read an article some time ago that no matter how difficult life can get, women will always buy lipstick. I get it. We still want to feel feminine and attractive regardless of what is happening around us.
I was therefore quite pleased to run across this article from The Daily Green (www.DailyGreen.com). This web-site is all about green living. Whether you want to know how to live greener in your home environment, garden, food prep, recycling and decorating, or other venture, The Daily Green has wonderful examples to help you get started. Most, like the ones below, are quite simple and easy to incorporate into even the busiest life-style.
So, before hitting the cosmetic counter, try out some of these home cosmetic remedies. When I find out how to make lipstick, I will add that to this list!
---
Mayonnaise-Baby Oil Dry Skin Treatment
Makes 1 application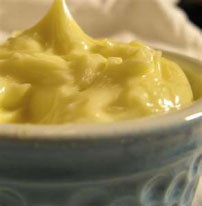 2 tablespoons real mayonnaise
1 teaspoon baby oil
Combine both ingredients.
Smooth onto face, neck, rough elbows and knees or anywhere else you feel might benefit from it.
Leave for 20 minutes.
Rinse off thoroughly with tepid water.
---
Honey-Avocado Invigorating and Revitalizing Hair Treatment
Makes 1 application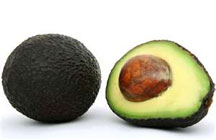 1 medium avocado - peeled and stoned
2 tablespoons honey
Mash together the ingredients in a small bowl.
Massage into hair.
Leave for 20-30 minutes.
Wash hair as usual.
---
Tightening/Toning Lemon Egg White Mask
Makes 1 application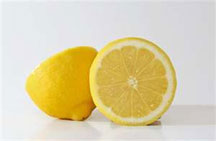 Juice from 1/2 a lemon (strained)
1 egg white
Beat together the egg white and lemon juice for 3 minutes.
Apply directly to your face, avoiding the eyes.
Leave on for 30 minutes.
Rinse off with warm water.
---
Honey-Cocoa Butter Lip Balm
Makes 100 applications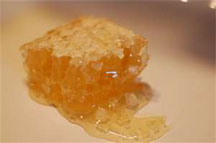 2 tbls. olive oil
1/2 tsp. honey
3/4 tsp. beeswax - grated
1/2 tsp. pure cocoa butter
Flavored oil of your choice (like peppermint or vanilla)
1 vitamin E capsule
In a small saucepan, heat oil, honey, wax and butter over a low heat until just melted.
Remove from heat and allow to cool for 2-3 minutes.
Stir in flavoring and contents of vitamin E capsule.
Pour into containers of your choice.
---
The Ultimate Sea Salt Body Scrub
Makes multiple applications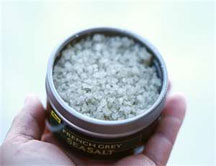 1 cup course sea salt
1/2 cup baby oil
Stir the ingredients together in a bowl and put into a screw top jar.
Leave for 24 hours.
Stir the mixture and apply to any areas of the body you wish to exfoliate.
Massage into the skin for a few minutes then shower off.
Pat your skin dry.
---
End-of-Day Foot Spa
Good for one home pedicure.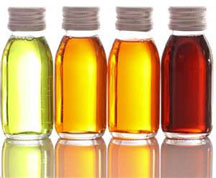 1/2 cup Epsom salts
Essential oils of your choice
Fill either a foot bath or your bath tub to ankle height with warm water.
Dissolve 1/2 cup Epsom salts in the warm water and add the essential oil of your choice (lavender, rosewood, patchouli and sandalwood are relaxing oils, while lemongrass and eucalyptus are uplifting)
Soak for 10-15 minutes. Pat dry and moisturize.
---
Brown Sugar Hand Softener
Makes 1 treatment
1/4 cup course brown sugar
Baby oil to make into a paste
Mix together.
Using a hand washing motion apply the mixture to the hands.
Continue the washing motion for a minute then rinse off with warm water and pat dry.
---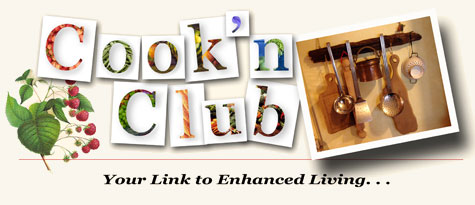 Contribute to the Cook'n Club!
DVO would love to publish your article, prose, photography and art as well as your cooking, kitchen and nutrition tips, tricks and secrets. Visit the Newsletter Submission / Win Win for All section in our Forum for more information and details.