Yesterday's Dinner Was This Morning's Breakfast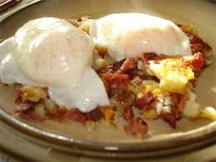 I'm always looking for an opportunity turn yesterday's dinner into this morning's breakfast. I love how our newsletter always features dove-tailing recipes and menus for this very reason.
Anyway, a leftover chunk of pot roast gave me just such a chance. And since we're huge fans of hash brown potatoes and corn-on-the-cob (which I also had some leftovers of), I decided I'd do a little cook'n from the hip, so to speak, and try my hand at my own version of corney-beef hash.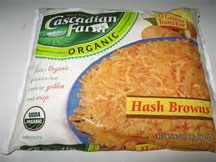 First I started frying the frozen hash browns, put a lid on them and then shredded the chunk of pot roast. Next I cut the kernels off the leftover cobs of corn. I also finely diced a little onion and red bell pepper (maybe 1/4 cup each - we like onions and peppers). I mixed the corn, onions and peppers together with a little garlic powder and black pepper and let the veggies sit while the spuds were cooking.
After about 10 minutes of spud frying, I added the shredded roast beef, along with a dash of olive oil and mixed all this together.
As soon as the potatoes and meat were heated through and crispy, I added the vegetables - stirring well to prevent scorching. I just wanted them heated through. If you prefer you're veggies a little softer, you'll naturally cook them a little longer. After a few more turns, I gave the hash a taste. The flavor was right but it was all a bit too crumbly and dry.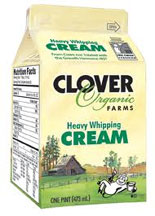 So, taking a cue from the research cooks at America's Test Kitchen (I'd caught them doing a similar experiment on one of their shows), I added a little cream. This touch gave the dish a delicious cohesive quality. I placed a layer of scrambled eggs on top of it all (we don't like fried - the runny yolks gag my hubby), garnished the dish with a bit or parsley, and I have to tell ya, this was amazing!
Isn't it fun when we experiment successfully in the kitchen? I have Cook'n Club to thank for the wonderful dove-tailing training they've been giving us these past few years. Without it I don't know if I would have had the courage and basic know-how to even attempt this meal-time approach!