Cooking Boo Boos

We've All Made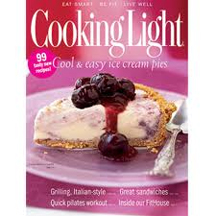 Last time I share information from one of my aunt Annie's favorite cooking magazines, Cooking Light, "Cooking Boo Boos We've All Made." The article listed 31, so rather than throw them at you all at once, I'm sharing them over a period of three newsletters. Here is the second batch of great tips:

We mishandle the egg whites. Result: The whites won't whip up. Or, overbeaten or roughly handled, they produce flat cake layers or souffles with no lift.
Properly beaten egg whites are voluminous, creamy, and glossy, but they require care. First, separate whites from yolks carefully, by letting the whites slip through your fingers. A speck of yolk can prevent the whites from whipping up fully.
Let the whites stand for a few minutes?at room temperature they whip up better than when cold. Whip with clean, dry beaters at high speed just until stiff peaks form?that is, until the peak created when you lift the beater out of the bowl stands upright. If you overbeat, the whites will turn grainy, dry, or may separate.

We turn the food too often. Result: You interfere with the sear, food sticks, or you lose the breading. Learning to leave food alone is one of the hardest lessons in cooking; it's so tempting to turn, poke, flip. But your breaded chicken or steak won't develop a nice crust unless you allow it to cook, undisturbed, for the specified time.
One sign that it's too early to turn: You can't slide a spatula cleanly under the crust. "It'll release from the pan when it's ready," says Assistant Test Kitchen Director Tiffany Vickers Davis. "Don't try to pry it up?the crust will stick to the pan, not the chicken."

We don't get the pan hot enough before we add the food. Result: Food that sticks, scallops with no sear, pale meats.
The inexperienced or hurried cook will barely heat the pan before adding oil and tossing in onions for a saute. Next comes...nothing. No sizzle. A hot pan is essential for sauteing veggies or creating a great crust on meat, fish, and poultry. It also helps prevent food from sticking.
Associate Food Editor Tim Cebula was once advised: "If you think your pan is hot enough, step back and heat it a couple more minutes. When you're about ready to call the fire department, then add oil and proceed to cook the food."

We slice meat with, instead of against the grain. Result: Chewy meat that could have been tender. For tender slices, look at the meat to determine the direction of the grain (the muscle fibers), and cut across the grain, not with it. This is particularly important with tougher cuts such as flank steak or skirt steak, in which the grain is also quite obvious. But it's also a good practice with more tender cuts like standing rib roast, or even poultry.

We under-bake cakes and breads. Result: Cakes, brownies, and breads turn out pallid and gummy.
Overcooked baked goods disappoint, but we've found that less experienced bakers are more likely to undercook them. "You won't get that irresistible browning unless you have the confidence to fully cook the food," says Associate Food Editor Julianna Grimes.
"Really look at the food. Even if the wooden pick comes out clean, if the cake is pale, it's not finished. Let it go another couple of minutes until it has an even, golden brownness." It's better to err on the side of slightly overcooking than producing gummy, wet, unappealing food. Once you've done this a few times and know exactly what you're looking for, it'll become second nature.

We don't use a meat thermometer. Result: Your roast chicken, leg of lamb, or beef tenderloin turns out over- or undercooked. Small and inexpensive, the meat thermometer is one of the most valuable kitchen tools you can own. Using one is the surefire way to achieve a perfect roast chicken or beautiful medium-rare lamb roast, because temperatures don't lie and appearances can deceive.
We love digital probe thermometers, which allow you to set the device to the desired temperature. A heat-proof wire leads to an external digital unit that sits outside the oven and beeps when the meat is ready. This eliminates the frequent opening and closing of the oven door to check the temp?during which you lose valuable heat?and that speeds the cooking.

We don't give our meat enough chance to "rest" after cooking. Result: Delicious juices vacate the meat and run all over the cutting board, leaving steak or roast dry. Plan your meals so that meat you roast, grill, sear, or saute has time to rest at room temperature after it's pulled from the heat. That cooling-off time helps the juices, which migrate to the center of the meat, to be distributed more evenly throughout.
The resting rule applies equally to an inexpensive skirt steak or a premium dry-aged, grass-fed steak, as well as poultry. With small cuts like a steak or boneless, skinless chicken breast, five minutes is adequate. A whole bird or standing rib roast requires 20 to 30 minutes. Tent the meat loosely with foil to keep it warm.

We rush the cooking of carmelized onions. Result: You end up with sauteed onions, which are nice but a far cry from the melt-in-your-mouth caramelized ideal.
If you want real, true, sweet, creamy caramelized onions to top your burger or pizza, cook them over medium-low to low heat for a long time, maybe up to an hour. If you crank the heat and try to speed up the process, you'll get a different product?onions that may be crisp-tender and nicely browned but lacking that characteristic translucence and meltingly tender quality you want.
Bottom line: Know that caramelized onions take time, and plan to cook them when you can give them the time they need.

We overwork lower-fat dough. Result: Cookies, scones, piecrusts, and biscuits turn out tough. Recipes with lots of butter are more likely to stay moist and tender because of the fat, even if the dough is overkneaded. But without all that fat, you absolutely must use a light hand. That's why many of our biscuit and scone recipes instruct the cook to knead the dough gently or pat it out (instead of rolling), and our cookie or piecrust recipes say to mix just until flour is incorporated.
"Whenever I make any of our cookies, I stop the mixer before the flour is completely incorporated," says the Test Kitchen's Deb Wise. "I do that last bit of mixing by hand, and it makes a difference."

We neglect the nuts we're toasting. Result: Burned nuts, with a sharp, bitter flavor. Toasting intensifies the flavor of nuts. But the nut is a mighty delicate thing?in an oven it can go from perfectly toasty to charred in seconds. This has happened to every one of our Test Kitchen cooks.
Arrange nuts in a single layer on a heavy baking sheet, and bake at 350 degrees for as little as two minutes for flaked coconut to five or more minutes (for dense nuts like almonds); shake the pan or stir frequently so the nuts toast evenly?they tend to brown on the bottom more quickly. They're done when they've darkened slightly (or turned golden brown for pale nuts like pine nuts or slivered almonds) and smell fragrant and toasty.

We don't "shock" vegetables when they've reached the desired texture. Result: Mush. We need to toss green beans, broccoli, or asparagus into boiling water for three to seven minutes, so they'll turn vibrant green with a crisp-tender texture. But if you don't "shock" those vegetables at that point by spooning them out of the boiling water and plunging them into ice water (or at least rinsing under cold running water) to stop the cooking process, the carryover heat will continue to cook them to the point that they turn army-green and flabby. This is not a concern if you intend to serve the vegetables immediately.
---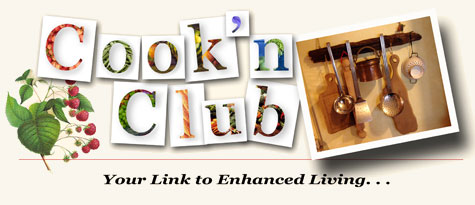 Contribute to the Cook'n Club!
DVO would love to publish your article, prose, photography and art as well as your cooking, kitchen and nutrition tips, tricks and secrets. Visit the Newsletter Submission / Win Win for All section in our Forum for more information and details.