HOMEMADE Oat Milk: A Tasty, Inexpensive Alternative to Store-Bought!
Have you noticed all the commercials lately about oat milk? I've been using it for quite a while and really like it. The taste and consistency of every brand I've tried has been very good. My only gripe is the additives. Do we really need gellan gum and all the other mystery ingredients?
So that question leads me to what I want to talk about: making your own oat milk. It's a good thing to know how to do, what with all the allergies to standard dairy products that keep showing up. And you can save a lot of money making your own.
And the great news: this is super easy to do. I found a delicious recipe and instructions for the process on a favorite site, Food Storage Moms (www.foodstoragemoms.com). Here's a BIG "Thank You!" to Linda Loosli for generously sharing her expertise with us.
The items needed are basic, as well. A blender, nut milk bags (simple cheesecloth does not work), measuring cups and spoons, and a quart Mason jar or any other quart size container with a lid.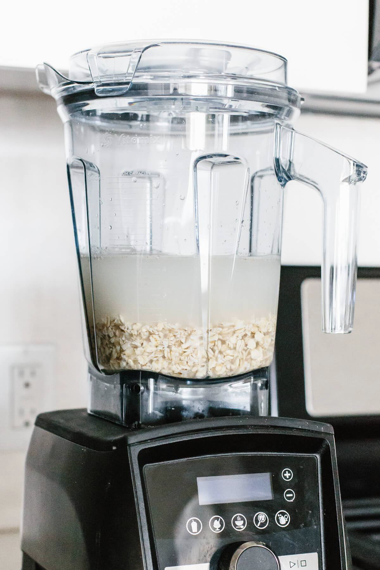 Before I go on, let's talk nut milk bags. There are all kinds and brands to choose from. The top five brands (as found by a few non-profit reviewing organizations) are EcoPeaceful, The Raw Food World, P&F, Alcyone Essentials, and Ellie's Best. Prices range from $8 to $14 per bag. Remember, though, it can be used over and over and over.
Earlier this year, the folks at the Chicago Tribune newspaper did their own research and testing around these and here's what they found: "Our top pick is the EcoPeaceful Organic Cotton Nut Milk Bag, which is chemical free and large enough (12" x 13") for big batches. What are nut milk bags? Nut milk bags are made of cheesecloth-like materials sewn into a pouch shape with a drawstring closure." The EcoPeaceful is in the middle of the price range ($10.99 on amazon.com).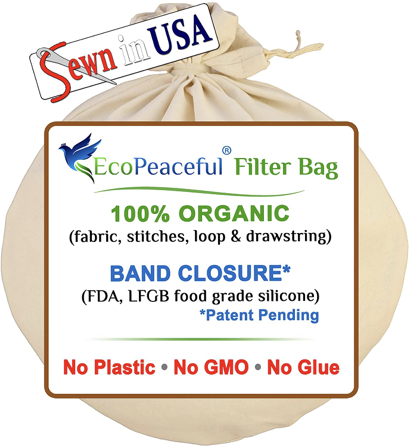 BUT, you can absolutely make your own, using a clean large piece of cotton T-shirt fabric (which is mentioned as an alternative in Linda's recipe).
With the nut milk bag issue addressed, let's move on to how to make your own oat milk. Along with Linda, I am a firm believer that everything is better made at home. When you make it yourself, you know exactly what is going in it. And when you make your own, you can customize the flavor to your preference.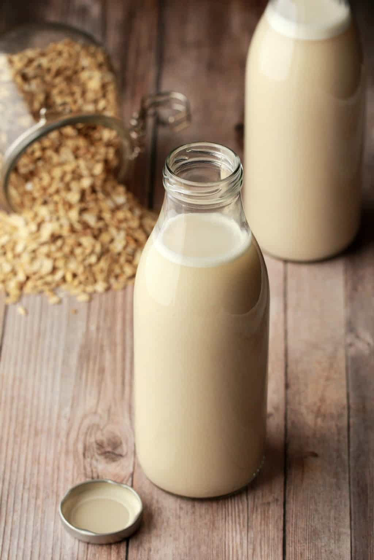 So with all this said, here is Linda's recipe, tweaked and re-tweaked to closely resemble your favorite store-bought brand. If you're looking to lose weight and would like a yummy alternative to cow's milk, this is your answer (it is low in calories and delicious). It makes a terrific low-calorie milk alternative for all of your favorite recipes.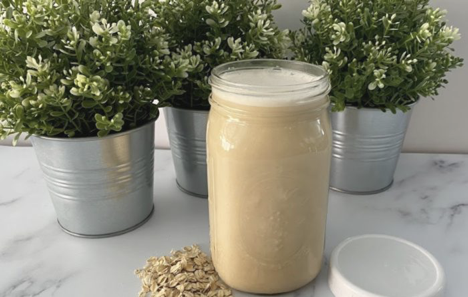 Homemade Oat Milk
Yield:
1 quart
Serving size:
1
Calories per serving:

310




Ingredients:
1
cup
old fashioned
oats
uncooked
4
cups
cold
water
1
teaspoon
vanilla extract
1/2
teaspoon
pure, raw
honey
pure maple syrup, or stevia (optional)
5
pitted
dates
(Medjool are a favorite)
salt
optional
Directions:
1. Place water and dates in blender. Blend until smooth.
2. Add oatmeal and blend (only 10-15 seconds if using a Vitamix, BlendTec, or other high powered blender). Over-blending makes the mixture slimy.
3. Strain mixture in nut bag (or clean piece of T-shirt cloth), by letting the milk drip into a bowl.
4. Pour into a quart mason jar; add vanilla to taste.
5. Store in refrigerator for up to 5 days.

Recipe formatted with the Cook'n Recipe Software from DVO Enterprises.
Add Recipe to Cook'n
Sources:
www.youtube.com
www.downsiftology.com
www.amazon.com
www.lovingitvegan.com
www.foodstoragemoms.com

Alice Osborne
DVO Newsletter Contributor since 2006
Email the author! alice@dvo.com